February 19, 2018
Lessons in Going for It
An Interview with Power Agent Margaret Trautmann
We had such an incredible panel of real estate professionals at our recent event, The Inventory Intensive in Long Island. One incredible REALTOR shared so much heart – and grounding belief system strategies for success – Margaret Trautmann.
Q:  Can you please tell our readers a little about yourself? 
A:   I have been in Real Estate since 1992. At the time, I knew I needed to sell houses in the upper end of the market because my children were very young, and I really didn't have a lot of time to sell a lot of small homes. I even turned down a lot of listings and make it known that I was an "Upper-End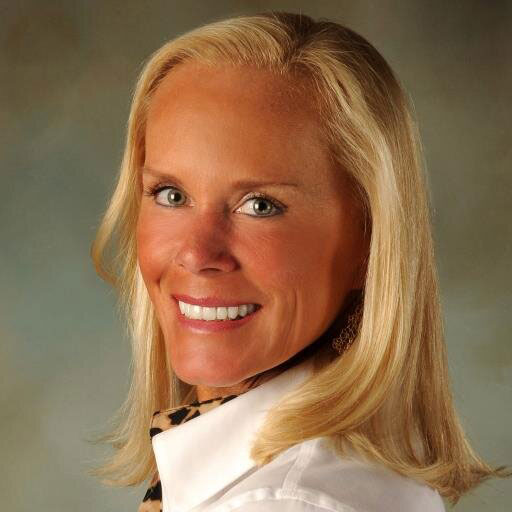 Specialist".  People actually gave me a chance at selling larger and larger houses. What I learned is that it's all about believing in yourself and going for it.
Q:  You have a great niche market with high-end, and sometimes famous properties — can you tell us a little how you got started with that?
A:   My first shot at a very large listing was a gift.  An experienced Broker asked me to help her with the Woolworth Mansion (30,000 sq. ft main house, and 17,000 sq. ft carriage house) listed for $20,000,000.  I did most of the work with a smile.  It turned out to be my turning point in the business from then on.  I used that experience for every listing after that.
Q:  You're very marketing savvy – can you share one or two top marketing tips for agents?
A:   Social media is the only thing that sells today.  I do farming to the same areas over and over again.  I send out just listed and just sold cards as well as monthly promos.  Consistency is very important in our business. Its name recognition.
Q: So much of your business now comes from referrals — but can you share with agents, especially newer ones — what it takes to build that book of business so that it produces referrals you can count on? 
A:    Most importantly, NEVER sit in the office pushing papers and chatting to pass the time.  Get out and be seen.  Whether you are playing tennis, getting involved in your kids' school, charities, or committees, you need to be seen.  That "out of sight out of mind" thing is real. If you find yourself spinning your wheels, it's because you are sitting at your desk too long.  People love to talk about real estate, they will pick your brain for hours.  Make sure you impress them with your local knowledge.
Q:  What is some of the best advice you would give to some of our newer agents, like the ones we met at the Inventory Intensive?
A:   Don't text important information. If you find you need to email or text, follow it up with a phone call.  Texts and messages can be misread so easily.  You get a better sense of what they are thinking if you heard their voice.  If you cannot talk on the phone, then this business is not for you!
Q:  We're thrilled to be hosting the Quarterly Power Surge meetings with Power Agents on Long Island. Can you share your thoughts on the value and importance of this kind of ongoing training, brainstorming opportunities and networking?
A:  I believe that selling Real Estate is not an inherited act.  You need to be taught how to sell and what to say and not to say.  I always go to school to learn new things or pick up tips.   When you have to go to real estate school for your license, take a designation like GRI.  It is more useful than just taking a boring class about something that doesn't relate to your business.  Never stop learning. Networking is fun and a huge part of our business.
Q:  Lastly, if agents want to send referrals your way – what's the best way to get in touch with you? 
A:  That's easy – call me! I can be reached at 516-361-4646
Great advice Margaret! Thank you so much for your valuable insights and advice. You are a force in the high-end listing market, and you have so much experience to share. We appreciate your time willingness to help other agents reach Next Level® success.
Ready to take your business to the NEXT LEVEL™? Sign up for a 30-day free trial of The Power Program®, and make sure you join us for our next Power Agent® call.  You'll find the login credentials on our Home Page.  I promise you, you'll not only get better RESULTS with both buyers AND sellers — you will also definitely have more fun while you're at it. I'm all about designing a life worth smiling about. The Power Program and I can help you do just that!
And if you're a POWER AGENT on Long Island – please join us for the exclusive networking and training opportunity – The SURGE! Our first quarterly meeting will be held April 12th in Huntington – learn more here.