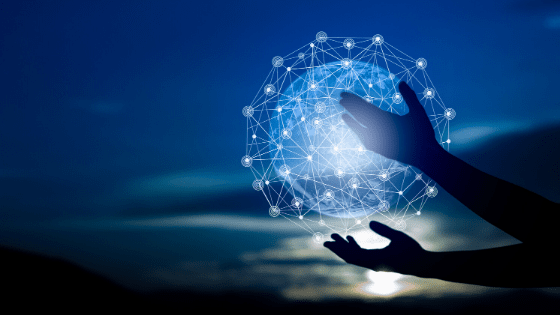 May 3, 2020
Being Socially Distant Without Being Socially Disconnected
Powerfact:  A shift from the mindset of social distancing versus physical distancing is a must right now.
By Real Estate Coach and Speaker Darryl Davis, CSP
As we all make our way through the new real estate reality of this COVID-19 pandemic, the true struggle of social distancing and self-isolation is sinking in in many areas. Especially for those who are in states that were early to put stay at home measures in place. Along with the ache of loneliness, slowly the question has begun to arise: How do we remain socially distant without becoming socially disconnected?
People everywhere are on their phones, tablets, computers, etc. more now than ever, simply because there is little else that can provide entertainment or any method of socializing. There is no meeting the buddies at the neighborhood pub for a drink, nor going to the gym to work out. As much as we try to keep busy, we end up on devices as our only means of socializing. People are not starved for communication —they are, however, starved for connection.
How can we use technology to do more than communicate, but truly connect?
Contact your past clients by phone, just to check in and see how things are going. Keep business out of the conversation, but if asked, you can give a simple answer. "Just learning to work in this new real estate reality." People are eager to hear actual voices on the other end of the line, and you will likely end up engaging and meaningful conversation. While some will result in referrals and listing or buying opportunities – the goal is to truly be present and let people know that you are there and that you care.
Send personalized video messages or emails to past and present clients, or take the time to create handwritten cards, especially for seniors and birthdays. A happy little personalized video can brighten someone's day, and our Power Agents tell us that the response from handwritten cards and notes has gone through the roof! Some have even organized weekly neighborhood birthday parades and are gearing up to do the same for recent graduates who have been unable to walk their commencement stages. These little touches of kindness and celebration during this time will go far to set you apart in your communities.
Find home-based businesses in your community and find a way to partner with them or send business their way. One example we heard from a Power Agent® that was inspired began with a call to a woman in her sphere who had crafted baby clothes for the agent when her children were infants. The woman shared that she was out of work because of the crisis, so our Power Agent member hired her to make 200 masks to give away to clients. Along with the masks, the agent shared the seamstress's contact information, and a new business was born!  The woman's hobby quickly earned her enough money to relieve some of the financial burden she was feeling from being furloughed.
The Pandemic Has Taken Its Toll
This pandemic and the required self-isolation and quarantines are taking their toll on our communities. Even the most positive person can be affected with growing depression. It should be our focus to become the connectors in our communities, acting as leaders to bring people together positively, even if that is just virtually for the time being.
We need to focus on caring for our communities, so that when this pandemic is finally over, we are all stronger for it!
We're here with you every step of the way – to build the skills and offer the resources that agents absolutely need during to navigate this New Real Estate Reality.
We are hosting weekly webinars to do deep dives on topics that agents need to thrive, not just survive! I hope you'll join us!
Find out what we're teaching THIS week here: WEDNESDAY WEBINARS!
Need help? Contact our team today at (800) 395-3905!