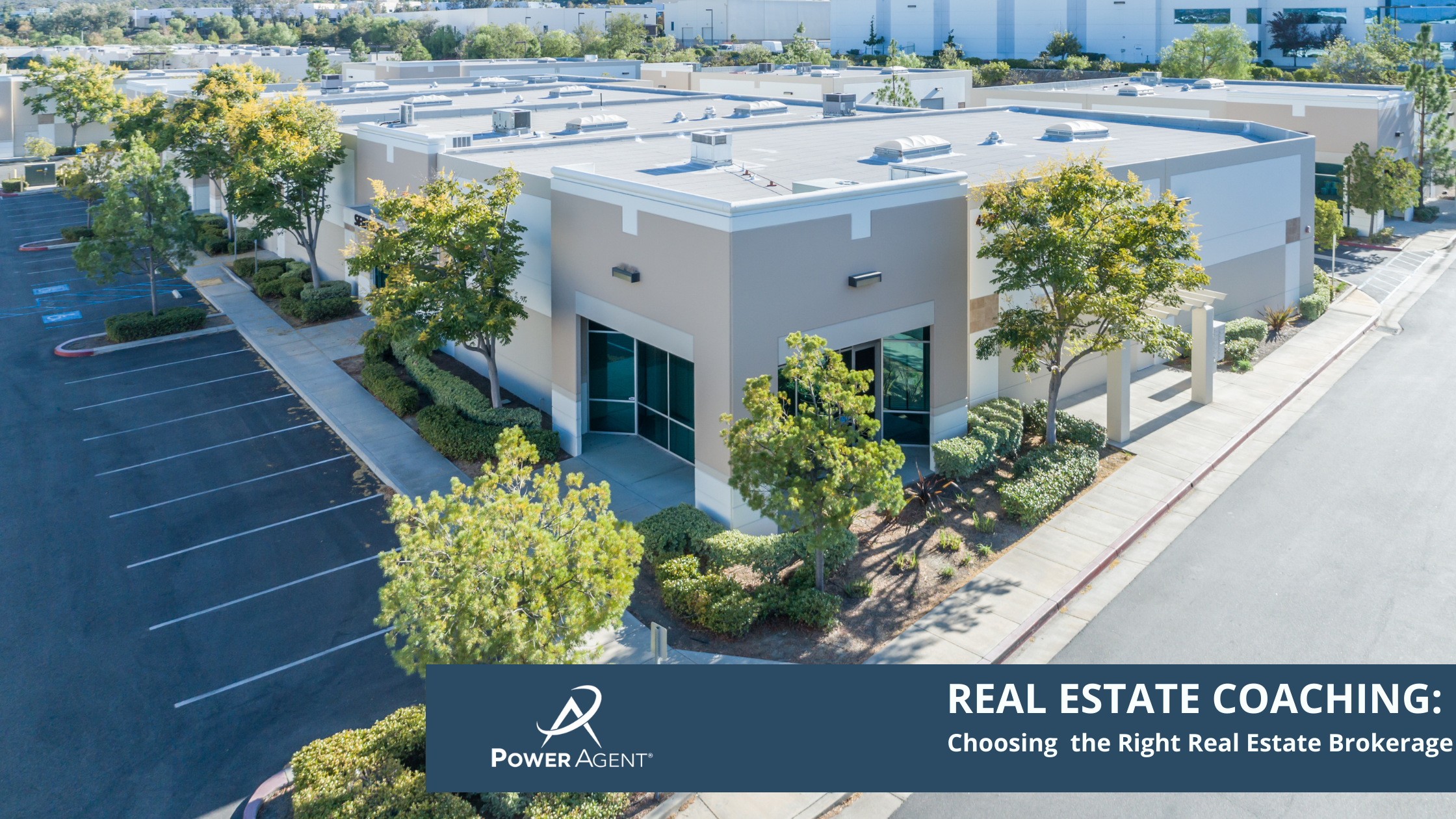 August 15, 2022
Choosing the Right Real Estate Brokerage
When choosing a real estate brokerage to join, there's a lot to think about such as commission splits, perks, company culture, and tapping into amazing resources.

Whether you are about to become a newly licensed real estate agent or are not so happy with your current brokerage and starting to look around at other possibilities, choosing the RIGHT real estate brokerage is one of the biggest decisions you will make. It requires a lot of thought and consideration. So, where does an agent start? 
Every Real Estate Brokerage Is Unique
First things first, there is one key thing to understand about brokerages: no two offices are alike. Even among large brokerages with multiple offices throughout the U.S., every individual office will have its own unique vibe. Yes, the broker's rules and benefits will be the same throughout every office in the company, but since the individuals make up each office and create a unique place, the vibe and culture will differ from office to office.  
What does this mean for your search? It's less about the brokerage and more about the actual office. Each will have its pros and cons, which is what will make your experience either good or bad. 
What Does Each Real Estate Brokerage

Offer?
This is a big picture look at the brokerage itself, so it's valuable to ask yourself the following questions when considering a specific brokerage to compare the companies thoroughly: 
How is the commission split? 

 

When and how are agents paid out?

 

What kinds of caps and fees do they have?

 

Do they provide leads? 

 

What kind of tech do they use/offer?

 

Do they have a mentorship program? 

 

What kind of values/culture does this office have?

 

What kind of tools and support do they provide? 

 

What kind of benefits do they offer?

 
While some of these answers will be fairly standard across the industry, some of them may be more enticing than others. 
Related Reading: Prep Agent – 15 Things to Consider When Looking for a Broker to Work For.  
Take a Tour of the Office Itself
When you have narrowed your list of potential brokers, it's time to visit the office space you would be working out of. Does it fit your vibe? Are these people you can connect with? A company's culture can make or break your day, so when looking for an office, ask yourself this important question: Does this place breathe life into my soul? If you don't feel revitalized, your passion for helping homeowners won't last.  
What's the experience here like?

 

What's the manager like?

 

What are the other agents like?

 

What support does this office provide?

 
Related reading: Harvard Business Review – Before Saying "Yes" to a Job, Consider Company Culture. 
Your Broker Is Your Partner
When you get into real estate and choose your broker, your office, and your niche, you need to have a clear idea of how you want your partnership to look. If you don't have a good partner, it will adversely affect your business.  
If you don't like your partner, they aren't going to be a good partner for you. If they don't bring a good skillset to the relationship, or you aren't on the same page as to what you are each responsible for or clear on what can be expected from each person, the partnership will be a nightmare. Is your partner going to step up for you to shake some trees? Will they provide support for you to grow your business? 
I suggest you do a face-to-face interview with the office leader to get a sense of how the office works and how the staff clicks. They can answer your questions and show you around, and by the end, you should have a good understanding of the culture of that office.  
Related reading: Re-Ignite the Fire in Your Business Partnerships 
Attending Open Houses
I also recommend attending open houses of the agents from that office so you can talk to some of them about the company as well, asking questions like: 
How do you like your coworkers?

 

How long have you been there?

 

What are the challenges in working there?

 
This gives you a chance to connect with some of the other agents from that office and get a better sense of what the company looks like from an agent's level, as opposed to the manager's level. 
Checking Out the POWER AGENT® Directory
Before making your final decision, check the POWER AGENT® Directory to see if any Power agents® are in the area or office you are considering. They will also be able to answer questions or provide guidance. They may have inside knowledge that the company was not so willing to share (especially if it's something less than positive).  Making this connection can help you make your final decision, so you can be a part of an office that gets you excited! 
Check out the POWER AGENT® Directory here! 
Calling All Real Estate Agents!

  
Are you ready to start taking things to the Next Level®? We have the tips, tricks, and tools you need to find success…at any age!   
POWER AGENTS®, you can check out the Time & Money Management tab in the Classroom for tips, tricks, and tools to help you with your time and self-management needs! Whether you need inspiration, motivation, or validation, we have it!    
Never Miss a POWER AGENT® Training Event Again! Click here to subscribe to our BRAND NEW Calendar feature! Training, brainstorming sessions, and top agent interviews will be automatically added to your calendar, so you never miss out.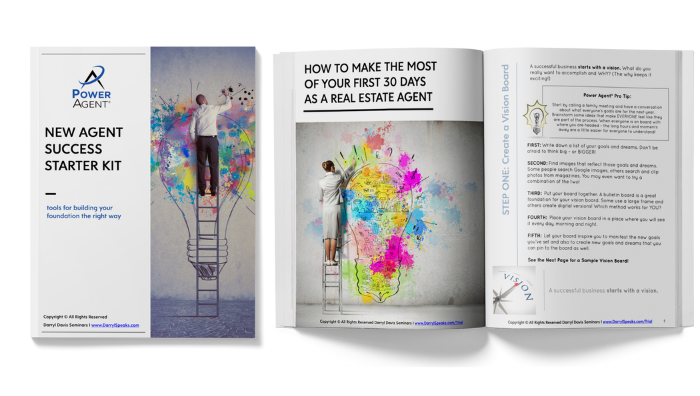 ---
Get the latest real estate training tips delivered to your inbox!
Not yet a POWER AGENT®? Did you know that for LESS than the cost of a Starbucks coffee, you can access hundreds of marketing, prospecting, and objection handling tools – live weekly coaching, podcasts, webinars, and more?      
Start your POWER AGENT®  trial and have total access to every tool we have , including letters, dialogues, training tips, webinars on demand, e-Guides, and marketing tools, for just $5.     
Contact our team today to sign up or get the answers you need: 631-929-5555!