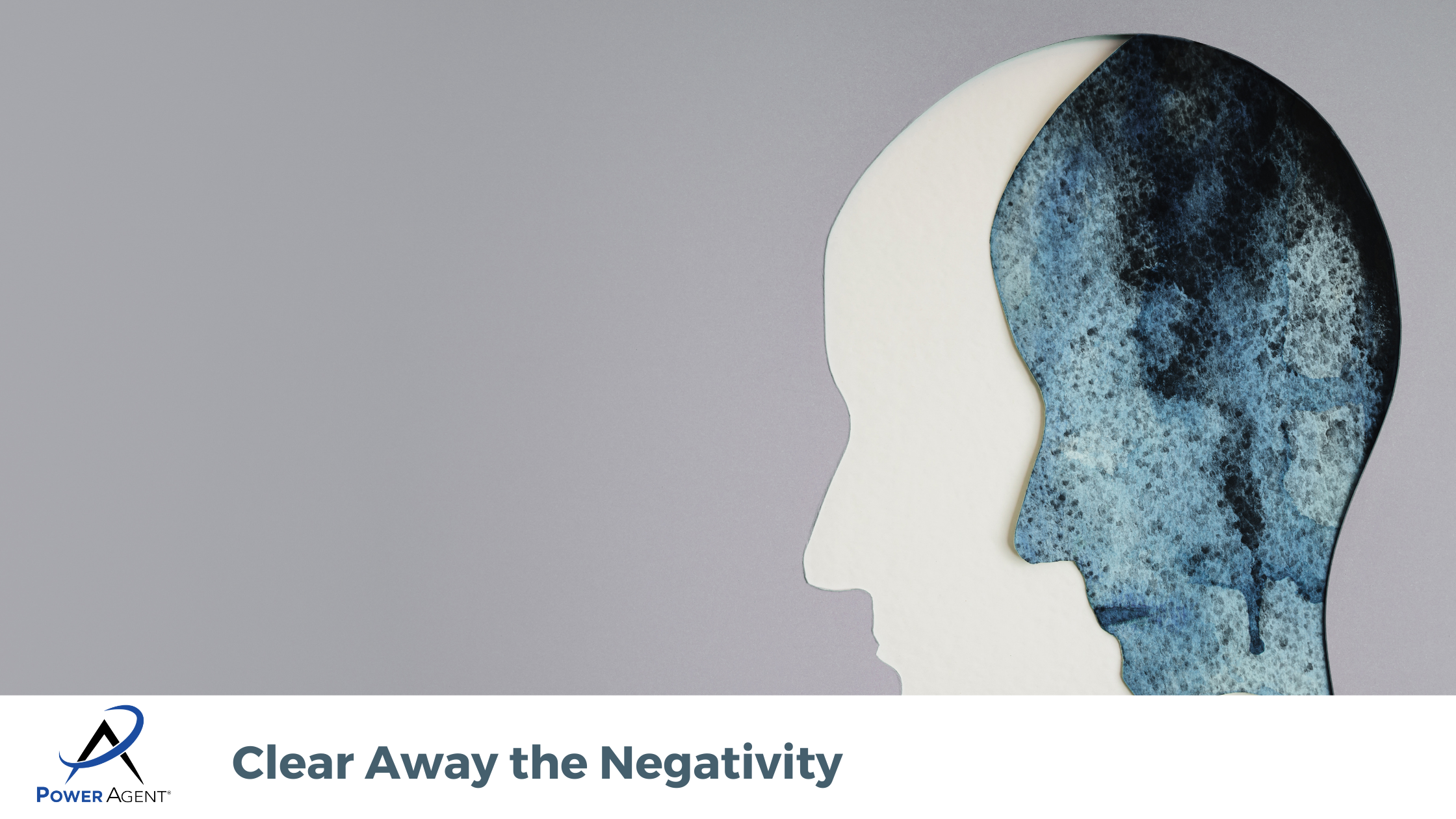 December 18, 2021
Clear Away the Negativity
Start each week with a clean slate by clearing out the negative emotions from the week before.
A long time ago when we first created the Power Program®, I had a friend named Stu who would come in to help us create and build up our website. He was with us for quite some time as we got the Power Program® going.  
The first thing every we did every Monday morning, was to have what we called a "Clearing Meeting" where we sat at the table and dictate all the things we were upset about or annoyed with from the week before. If things didn't go the way we hoped, or there were things bothering us, we could unload it at those Monday meetings and the other person would write it down on a list. When I was done, he would unload all the things that he was unhappy about and I would write them down. 
When we were completely finished, we would take those lists, crumple up the papers and throw them in the trash, and say, "Great, so what are you committed to this week?" We would then write down everything that the other person was going to accomplish for the week, and it was really productive. 
We called them Clearing Meetings because it gave us the opportunity to let go of our past — our concerns, our irritations, the things that were stressing us out — to move on and live from the future, and decide what we were going to create in our businesses for the week.  
TIP: This parable explains why it's so important to let things go: "The Donkey, Tiger, and Lion Lesson" 
Starting Your Mondays Off Right
I encourage everyone to find a way to start your week off like this too. Whether you have another agent in your office who you can sit down with, or even on your own, being able to clear last week's "gunk" from your mindset and shift into a fresh commitment to new and great things this week is how we start the week off right.  
TIP: Check out this great "10-Step Checklist To Start Your Week Right" by Time Management Ninja. 
For our Power Agents®, our Monday morning coaching calls are like this. It's a time for you to clear out your questions and challenges from last week and commit to new things this week.  
TIP: Check out this related article that outlines how to create and run a real estate agent accountability group. 
What's Next?
Are you ready to start taking things to the Next Level®? If you don't already know what you need to do to get to your next level, we can help!  
Power Agents®, for all the tools, resources, and strategies for hosting an incredible promotion and bringing your clients to you, head to the Time and Money Management tab in the Classroom. Whether you need motivation or practical tools to structure your time, these are sure to wow! 
---
Get the latest real estate training tips delivered to your inbox!
Not yet a Power Agent®? Did you know that for LESS than the cost of a Starbucks coffee, you can have access to hundreds of marketing, prospecting, and objection handling tools – live weekly coaching, podcasts, webinars, and more?  
Start your Power Agent®  trial and have total access to every tool we have including letters, dialogues, training tips, webinars on demand, eGuides, and marketing tools for just $5. 
Contact our team today to sign up or get the answers you need: (800) 395-3905!