February 25, 2018
Constant Contact and Hands-On Service
POWERFACT: Communication is KEY in developing and keeping relationships with your sphere of influence.
Two Keys to Success from Power Agent William Tarantola
We were so fortunate to have William join us as an expert panelist at our event in Inventory Intensive Event in January. He was such a hit with our audience members, we wanted to reach out and learn even more! He, of course, was gracious to share. Here's a little of our interview: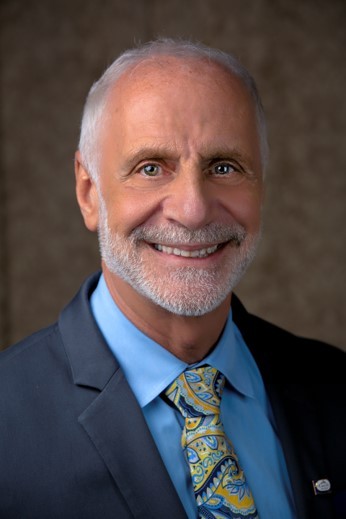 Q:  Can you please tell our readers a little about yourself? 
A: Sure, my name is William Tarantola, and I have a background in the beauty industry, having owned and operated salons in Long Island and Trump Tower in New York. In the 90's I started in Real Estate in the Hamptons, being involved in Sub Division Development in two communities that I serviced, Snug Harbor in Westhampton Beach and the Acres of Southampton in Quogue. I am very involved in fitness and nutrition and the gym is my passion. I keep a residence in Manhattan and love the glittering city and all its culture and fashion.
Q:  We love your energy — and your tremendous connectivity. Tell us, what do you think it takes to succeed at a high level in today's industry? 
A: To succeed in today's market is to know your market and to be humble and real. I feel privileged to be a wealth advisor to my clients and take every opportunity to educate and learn our ever-changing industry. Education and information, as well as communication, is key. Listen to people and their needs and never think about your response while listening. Take the time to be present during your conversation — digest what they are saying – then respond.
Q:  Your marketing is on point. What are your two top marketing tips that agents can use to attract more business? 
A:  Advertising is huge, and I would advise agents to tell a story. My feeling is that it is about reaching peoples heart in marketing and spending the money to educate and motivate. It's great to be an award winner but buyers and sellers are buying you not your accolades. Constant contact with your sphere is crucial — as is providing hands-on service. I do not hide behind emails and texts. Top producer programs help keep the contacts attractive in business. Use the telephone and U.S. mail. It works.
Q: How important is it for new agents to build and maintain a strong listing inventory in today's market? 
A: Strong inventory is the bank account and opportunity to get more business. Listings are key in our profession for the business you can get from one listing is incredible. Buyers, more listings, and future business are key to being a top listing agent.
Q:  What is some of the best advice you would give to agents on how to get more listings — especially our newer agents? 
A: My advice for new agents is to go after expireds and FSBOs. Darryl Davis has the best advice on these two essential opportunities for new agents. Tell everyone you're a REALTOR and do as many open houses as you can. That worked for me, in the beginning, to be able to pass out business cards and develop my sphere. I would do open houses for anyone I could, and this helped me realize what my strong and weak points were. That's huge when developing your sphere.
Q:  We're thrilled to be hosting the Quarterly Power Surge meetings with Power Agents on Long Island. Can you share your thoughts on the value and importance of this kind of ongoing training, brainstorming opportunities and networking?
A: The Power Surge meetings will be critical in engaging in dialog and learning from others. Networking is one of the most important parts of what we do. Being around other professionals and sharing Ideas is motivating and always a learning experience. Put yourself in uncomfortable situations always makes you better and more confident. Being too comfortable doesn't allow for growth. If you fall you will get up stronger and better than anyone. Its ok to make mistakes just learn from them. NEVER STOP NETWORKING.
Q:  Lastly, if agents want to send referrals your way – what's the best way to get in touch with you? 
A: I can be reached always on my cell 516-236-6178 or my email at wtarantola@coachrealtors.com or wtara2000@aol.com. I am always available to share my knowledge and glad to engage in any conversations to benefit our very special and privileged profession.  Let's share stories and grow together to make Realtors the best and most respected professionals out there. It takes a lot to get noticed and I want to thank our god of Real Estate Darryl Davis for all he contributes to our industry and the amazing motivation that comes out of a room where he is present.
Thanks, so much William. As always, you are a delight. We appreciate your sharing some of your experience with our readers! We look forward to seeing you at the SURGE in April!
Ready to take your business to the NEXT LEVEL™? Sign up for a 30-day free trial of The Power Program®, and make sure you join us for our next Power Agent® call.  You'll find the login credentials on our Home Page.  I promise you, you'll not only get better RESULTS with both buyers AND sellers — you will also definitely have more fun while you're at it. I'm all about designing a life worth smiling about. The Power Program and I can help you do just that!
And if you're a POWER AGENT on Long Island – please join us for the exclusive networking and training opportunity – The SURGE! Our first quarterly meeting will be held April 12th in Huntington – learn more here