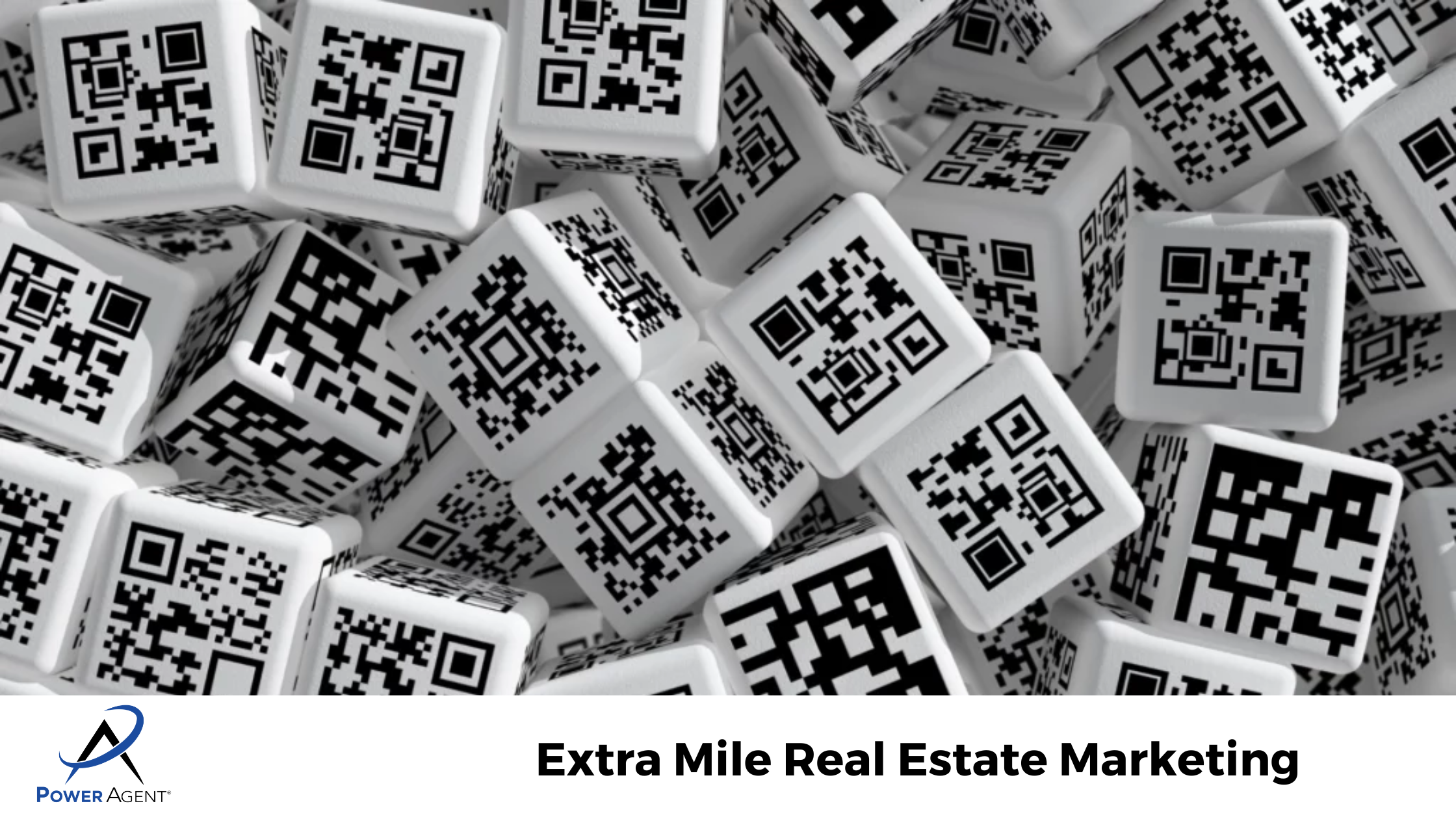 August 14, 2021
Extra Mile Real Estate Marketing
Going The Extra Mile: Using Flash Drives and QR Codes for Your Next Open House
I was at an open house recently, and I had this great idea to use my phone to record my own version of a virtual tour. I like to watch them again when I get home, or later in the evening to refresh my memory when April and I talk about the different houses and compare each of them.  
To my surprise, as I went into another room, there was another gentleman recording his own virtual tour with his cell phone too! That was when the idea hit me! 
Getting Creative with Flash Drives
What if the agent did a virtual tour walk through of the home beforehand and put that virtual tour on a flash drive (complete with the agent's logo and branding)? When buyers come to look at the house, and you hand them a USB drive and say, "Here is a video tour of the house that you can take home with you", they can watch it as often as they want. They can share it with family members or friends who are in the market, and when they have questions, your information is right there.  
But wait…there's more! 
The QR Code Secret
You can use a QR code generator to share the video walk-through, and even flyers and other information about the house that you want to share! You can record a standard greeting that you can attach as an introduction to the house for those who download the information, or as the introduction to the video walk-through.  
Low Effort, High Impact
It's a simple thing to do, but can have such a big impact, especially when it comes to setting yourself apart from your competition! You can be the trusted real estate agent that sends the Open House tour home with the buyer! 
Going the extra mile doesn't need to equal "doing a lot more work", it can simply mean thinking outside the box (or outside the Open House) to find ways to connect with people.  
TIP: For more great ideas for Open Houses, check out this related article, "Tips For Making Your Next Open House The Talk of the Town." 
What's Next?
Are you ready to start taking things to the Next Level®? If you don't already know what you need to do to get to your next level, we can help!  
Power Agents®, for more examples of dialogues, metaphors, and analogies, and tips for creating an amazing Open House, check out the Servicing Sellers tab in the Classroom. Whether you need a boost of confidence or empowering strategies, Darryl will help you get the skills you need to be the go-to agent for the buyers and sellers in your farm area. 
---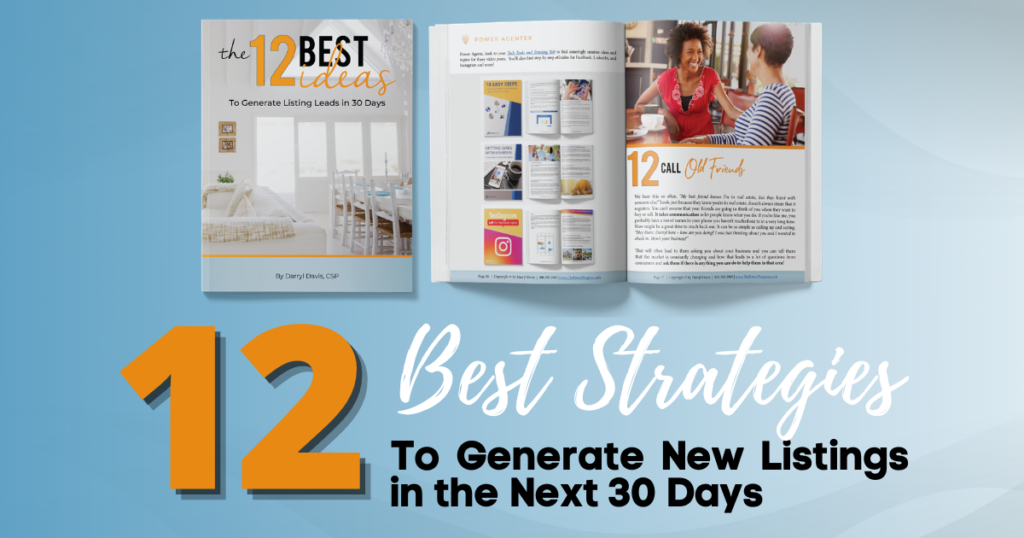 Get the Darryl Davis Newsletter!
Not yet a Power Agent®? Did you know that for LESS than the cost of a Starbucks coffee, you can have access to hundreds of marketing, prospecting, and objection handling tools – live weekly coaching, podcasts, webinars, and more? And as a bonus, get our FREE copy of our incredibly valuable: "The 12 Fastest Strategies to Generate New Listing Leads in the Next 30 Days." 
Start your Power Agent®  trial and have total access to every tool we have including letters, dialogues, training tips, webinars on demand, eGuides, and marketing tools for just $5. 
Contact our team today to sign up or get the answers you need: (800) 395-3905!