February 14, 2018
Face-to-Face Presentation | Conversations
POWERFACT: When you've been authentic and clear with sellers, and your true goal is to help them move to the next level, getting the signature is just a formality.
I believe that listing "presentations" should be really called REAL Conversations. The four parts would include:
R – Rapport
E – Engage
A – Advise
L – List and Leave
Below, please find four empowering training videos which will help you master the Face-to-Face Conversation!
Part One: (R) Rapport Building
Part Two: (E) Engage
Part Three:  (A) Advise
Part Four: (L) List and Leave Now  
If you've done all four effectively– getting the listing is just a natural progression of the process.
Power Agents, you'll find many of the tools and strategies I mention in the Listing Appointment tab in your Classroom including the ebook below.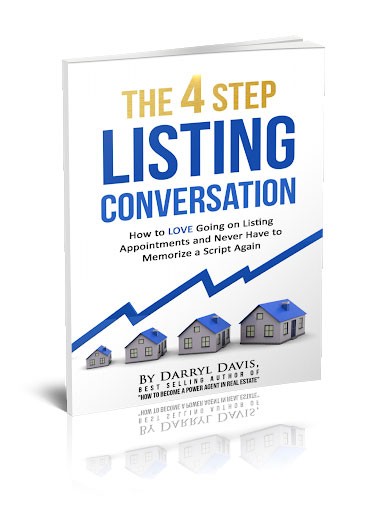 Not yet a Power Agent and eager to take your business to the NEXT LEVEL™? Sign up for a 30-day free trial of The Power Program®, and make sure you join us for our Power Agent® calls every Monday at 11am Eastern. 
Now is NOT the time to reinvent the wheel. It's the time to get laser-focused so that in 90 days, you're in the position to handle whatever the market throws your way.
Ready? Set? Go!
Need help? Contact our team today at (800) 395-3905!