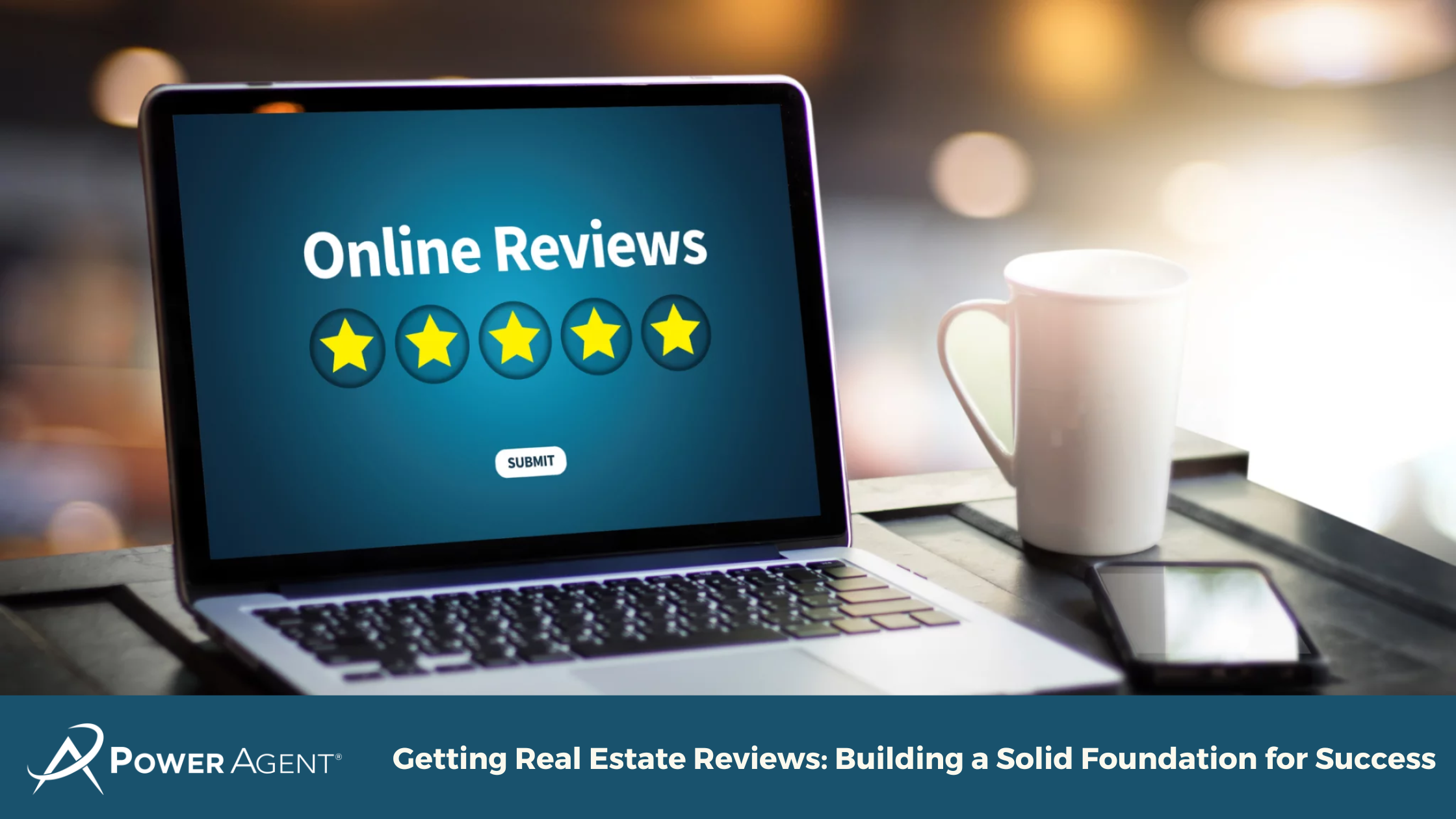 August 25, 2021
Getting Real Estate Reviews: Building a Solid Foundation for Success 
Great reviews are an amazing way to attract new clients, and real estate professional
s
need these to
 showcase 
their
 successes and highlight 
their
 top skills
.
Real estate professionals, like most other business owners, rely on positive reviews to help attract new clients by establishing a sense of trust even before that first phone call. Finding a place to post those amazing testimonials, however, can be a bit of a challenge. We have some great suggestions on where you can create your 5-star space, especially now that Zillow is out of the picture as a promotional media source.  
One of our Power Agents® asked about this issue recently on one of our Power Agent ® Coaching calls. She stopped supporting Zillow, which is where she had always posted her reviews, but quickly found herself in need of an online space. Her website is maintained through her brokerage, and lacked a place to post her reviews, so she was in dire need of recommendations.  
Google
Without getting lost in the black hole of technical jargon for Search Engine Optimization (SEO), one of the best places to post and get reviews is Google. There are also a lot of perks to having reviews in Google aside from their outstanding SEO that are incredibly beneficial to real estate agents. 
Setting up a Google Business page is very simple, so there is no need for any knowledge in coding or advanced computer skills! Phew! We even found this article with step-by-step instructions for you! 
Once you are done, you will be provided with a link, and you can send that link to a client at the closing of the real estate transaction. Clicking that link will bring your client to a page, and a pop up will appear and will prompt your client to give their star-rating and leave comments about their (hopefully positive) experience with you. It's easy, and user friendly! 
Other Options
Other than Google, there are several other options you can use for displaying and collecting reviews. We have a growing list of companies that we've looked into and begun vetting, and they will help automate and collect comments and reviews from people to build up your online presence. 
One that we have been looking into lately is called Trustpilot. Not only can you collect reviews with this, but it will also attach to your website as well, so you can have all your reviews in one place. 
We, and many of our Power Agents®, also highly recommend Rate My Agent as a place to collect and display reviews.  
Great reviews are an amazing way to attract new clients, and every real estate professional should have a way to showcase their successes and highlight their top skills. If you haven't already set up a place for collecting reviews, make that your priority today! 
What's Next?
Are you ready to start taking things to the Next Level®? Start building up your business today by collecting reviews to highlight your talent and showcase your skills! 
Power Agents®, you'll find lots of tools to develop your online presence and beef up your business brand in the Tech Tools and Training tab of the Power Program® Coaching website. Tools like eGuides for setting up your Facebook Business Page, Instagram for Your Real Estate Business, and even your How to Get Listing Leads Using Your LinkedIn Account.  Plus, valuable ideas for developing content to help keep you top of mind! Check them out today. This Power Program® Classroom Tab has everything you need to start getting those coveted 5-Star reviews!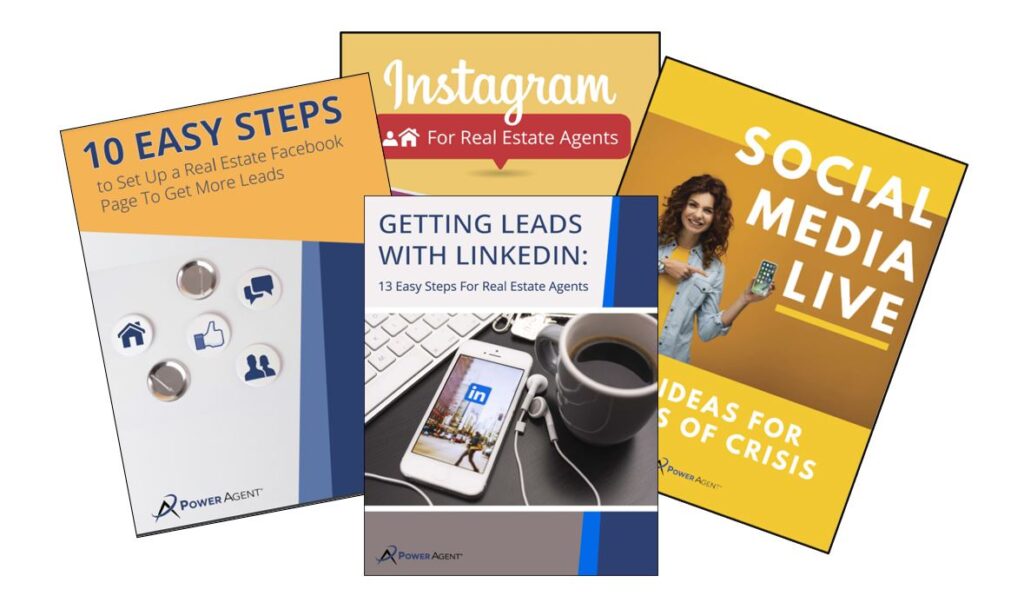 ---
Get the Darryl Davis Newsletter!
Not yet a Power Agent®? Click here to learn more about how you can get all of these valuable guides PLUS access hundreds of marketing, prospecting, and objection handling tools – live weekly coaching, podcasts, webinars, and more for just $5!
Contact our team today to sign up or get the answers you need: (800) 395-3905!