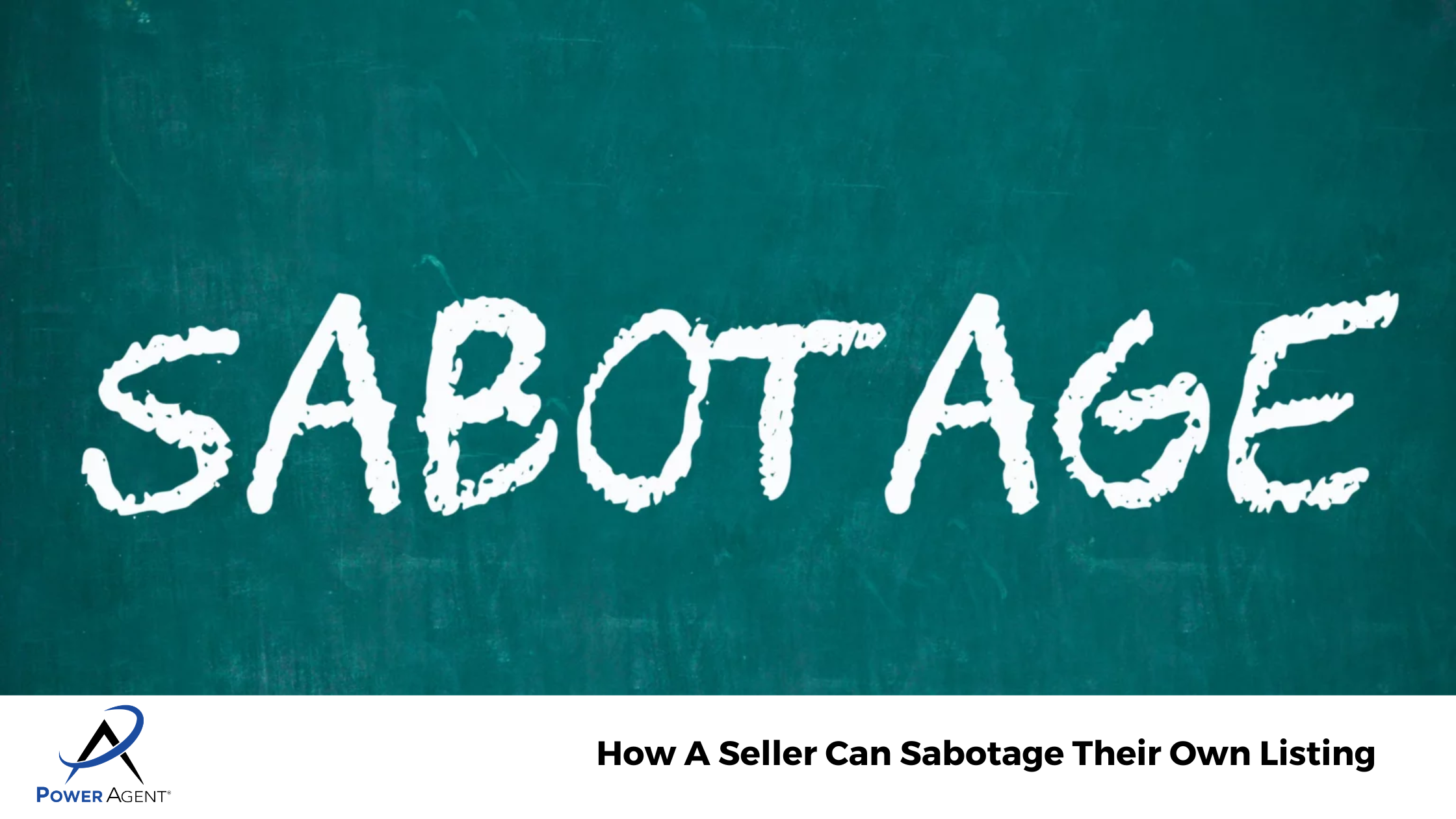 June 26, 2021
How A Seller Can Sabotage Their Own Listing
Knowing what a seller is committed to is the most important piece of the puzzle when listing their home.
By Real Estate Coach and Speaker, Darryl Davis, CSP 
Our role as real estate agents isn't to make the decisions for the seller, but to coach them and give them all the options available and then let them make the decision. Sometimes, much to our chagrin, they make the choice to ignore our suggestions and the comps and set a much higher price! 
The Scenario
I had a Power Agent® who asked me recently how to best coach some sellers who had priced their property $60,000 too high (which was against her recommendation) and after three weeks, was struggling with the price reduction conversation.  
She explained the seriousness of the feedback that she was getting from the showings they had over the time it had been on the market: the back yard was a mess, the driveway was in terrible shape, parking was terrible, and so on. She explained how all of those complaints would disappear IF the house was priced correctly.  
Since there were several showings and a weekend coming up, she gave the seller a deadline in the hopes they could reduce the price beforehand and thus, sell the home. The deadline came and went, and when the Power Agent® approached the seller again, was given another excuse. Every attempt to have that conversation since has gone the same way. 
TIP: For a related blog on the price reduction conversation, click here. 
What's Really Going On Here
The seller was nearing retirement, though was still considering working one more year. The Power Agent® coached the seller to inform them that: 
The seller's taxes will go up considerably if she stays

 
This market is not going to be the same a year from now

 
Still, the seller was resistant, which tells us this: the agent was more committed to the sale of this house than the seller was, and that is why the seller was essentially sabotaging the seller-agent relationship (not to mention, the sale of her own home).  
TIP: Read "7 Ways Sellers Sabotage Their Home Sale" by Inman for additional ways to coach these sellers. 
The Solution 
The challenge here is that the more the agent does to get the home sold, the more the seller will push back, so the best way to approach this is to simply let the seller do as they wish, and turn around and use that listing to generate other business  – get buyers, get other listings, self-promotion, and so on.  
An Opportunity to Learn
This agent's experience is not far off from many agents, especially in a competitive market. The bottom line is you can't be more committed to a listing than the seller. You shouldn't let any one deal be your entire focus.
Don't twist yourself into knots, trying to communicate someone who is not committed to listening.
What To Do Next
No matter what her reason is for not being 100% committed to the sale of her home, real estate agents are here to "lift the fog" for sellers. Should you find YOURSELF in a similar situation, here's an example of a more powerful conversation to have:  
"Ms. Seller, we don't know what's going to happen next year. Let's just go through a what-if scenario for a minute and look at some possibilities. Let's say we do wait until next year, and the property values go up, and you had one more year of working, and that's awesome. But, what if something else happens? Some people are saying we are in a bubble, and what if that bubble bursts and you lose 10% of the value of your home, and now you have all these other taxes to pay? What would happen to you next year, if that were to happen?"
Shaping Your Next Steps
If the seller responds, "Oh, that would be horrible, but I would be OK with that", then you know that you are wasting your time. If she says, "If the bubble bursts and I lose that money…I don't want that, and I can't afford to have that happen", then you can have that conversation about being committed to the sale of the home, and look at what you can do to make that happen. 
"Lee Child once said, 'Hope for the best, plan for the worst' and in this case, the best is committing to sell this year, because we know what this year is like. Homes are selling for top dollar, and there is no 'what-if' about this. When you do sell, here's how you can manage your life." 
The Takeaway
I say this often — real estate is all about coaching people by showing them all of their options, and then letting them decide for themselves. The only way this Power Agent® can get the seller committed is to use all the possibilities of next year — the good and the bad! If this seller gets committed, then sell the home, otherwise, use that listing to create other business. 
What's Next?
Are you ready to start taking things to the Next Level®? If you don't already know what you need to do to get to your next level, we can help! 
Power Agents®, for more strategies and analogies, check out the Objection Handling tab in the Classroom so you are prepared for anything your reluctant seller has to say. Whether you need a boost of confidence or empowering strategies, Darryl will help you get the skills you need to be the go-to agents for the buyers and sellers in your farm area. 
---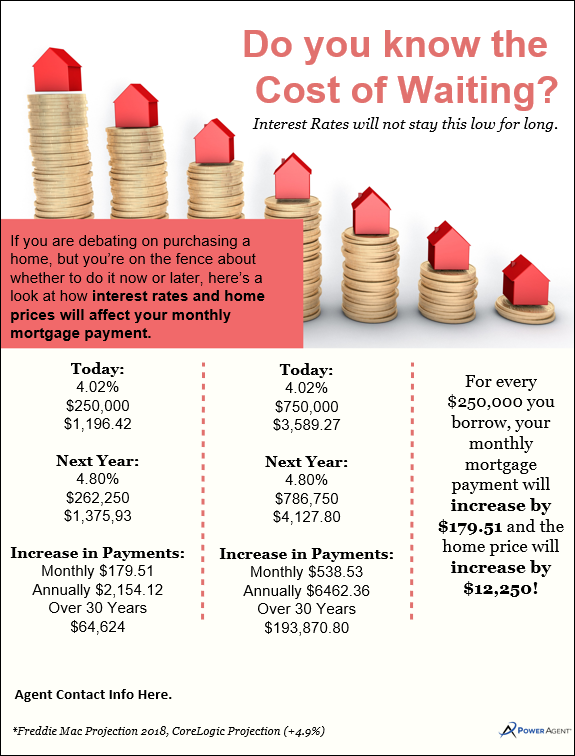 Get the Darryl Davis Newsletter!
Not yet a Power Agent®? Did you know that for LESS than the cost of a Starbucks coffee, you can have access to hundreds of marketing, prospecting, and objection handling tools – live weekly coaching, podcasts, webinars, and more?  Read "8 Great Tools for Creating Real Estate Success Stories"  to learn more about how coaching can help you become more successful. 
Start your Power Agent®  trial and have total access to every tool we have including letters, dialogues, training tips, webinars on demand, eGuides, and marketing tools for just $5. 
Contact our team today to sign up or get the answers you need: (800) 395-3905!