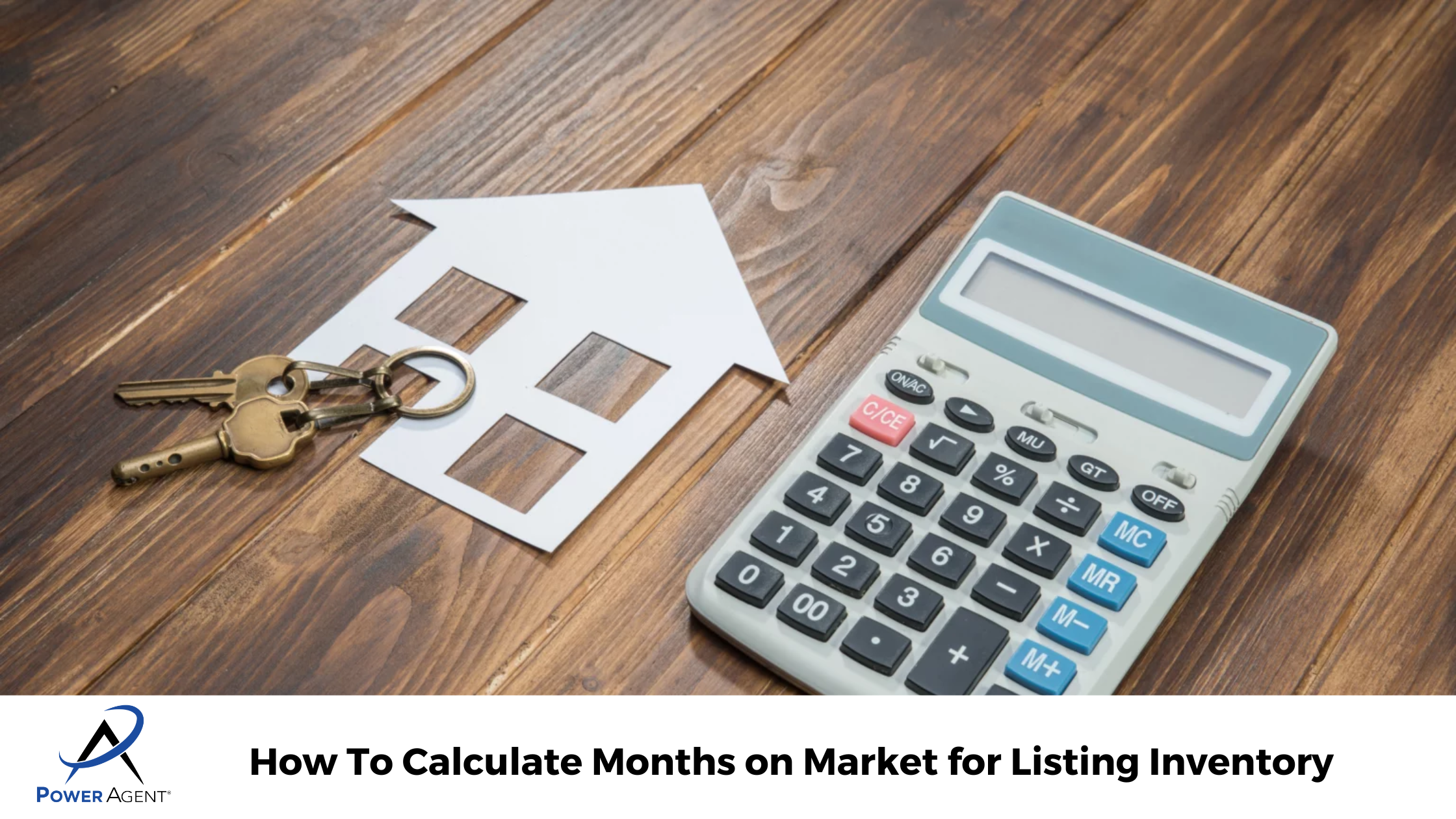 October 8, 2021
How To Calculate Months on Market for Listing Inventory
The housing market has always been fluid, shifting over the years between buyers' markets and sellers' markets. One valuable tidbit worth sharing during conversations is answering the question, "How many months of inventory are there right now?"
The housing market is constantly in a state of flux. We've been experiencing a crazy seller's market for awhile now, and while we are starting to see the first signs of it slowing, there is still no rhyme or reason to home sales — some sell in hours, some in weeks!  
At any given time, we can determine something called the Month's Supply of Inventory (MSI), sometimes referred to as Months of Inventory (MOI) or Inventory Index (II). Knowing how to calculate this information can be very helpful during listing conversations to motivate sellers to list, as well as conversations with buyers to motivate them to make an offer. So, let's do some math! 
TIP: Check out this article from Active Rain: "Inventory Index: Figuring Housing Inventory in Months." 
Understanding The Market
In a normal market, with normal equity (which is historically around 3.9% a year) we have about 6 to 7 months worth of inventory. Above 7 is a buyers' market, and below 5 is a sellers' market. So, let's say we took all of the inventory that we have in the market today, and it took 5 months to clear it all off the MLS, that would be a 5-month market. During 2010, many towns in the U.S. had approximately 27 months worth of inventory. Yikes!  
TIP: Read this helpful article by Huffington Post, "What is Absorption Rate in Real Estate and Why Is It Important?" 
Starting in 2015, the market began to slow, but it's really been in the last couple of years when we started seeing only 4 months of inventory, then 3, but when Covid hit, that number dropped to a mere 1 and 2 months worth of inventory. That means that if nothing else comes on the market within the next month, there will literally be NO homes available. There will literally be nothing to sell. 
This has really chilled the seller's market, and we also have to look at how many buyers are in the market? Now, obviously every area will have it's own numbers, but here in New York, we have a lot of people from the city who are saying, "You know what? We don't work out of the corporate office anymore because we work from home and we need more space." So, we now have all these buyers coming into the market, but a severe drop in available homes, and there is only a month's worth of inventory here.  
The Formula 
Let me explain how to determine this number for your own markets. I go into the MLS, pull up my town and school district (if there is more than one in your town) and pull up all the houses that are on the market. Let's say there are 27 homes for sale right now. Then you go into same town and school district and check how many homes sold in the last 6 months. Let's say it was 120 homes sold, so we would calculate 120 divided by 6, which is 20 homes a month. If there are 27 homes in the market right now, and we divide into 20, that's 1.4 months worth of inventory. 
Buyers are weary and frustrated, and when you sit down with a seller, you want them to understand the concept of "months of inventory" to inspire them to list, realizing that we have hit the peak and now is the best time to sell to get the most for their home. 
TIP: Check out this related article, "What Savvy Agents Do When Listing Inventory Is Low." 
What's Next?
Are you ready to start taking things to the Next Level®? If you don't already know what you need to do to get to your next level, we can help!  
Power Agents®, for more strategies and tools for handling all the objections from buyers and sellers, check out the amazing content in the Objection Handling tab in the Classroom.  Whether you need a boost of confidence or empowering dialogues, we are here to help you get the skills you need to be the go-to agent for the buyers and sellers in your farm area. 
---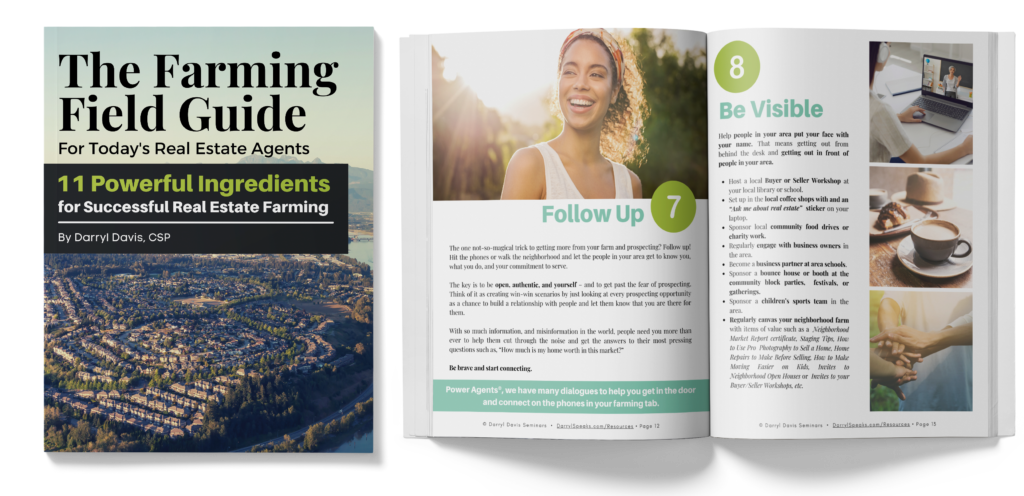 Get the Darryl Davis Newsletter!
Not yet a Power Agent®? Did you know that for LESS than the cost of a Starbucks coffee, you can have access to hundreds of marketing, prospecting, and objection handling tools – live weekly coaching, podcasts, webinars, and more? And as a bonus, get our FREE copy of our incredibly valuable: "The Farming Field Guide: Plant the Seeds To Generate New Listings and Referrals." 
Start your Power Agent®  trial and have total access to every tool we have including letters, dialogues, training tips, webinars on demand, eGuides, and marketing tools for just $5. 
Contact our team today to sign up or get the answers you need: (800) 395-3905!