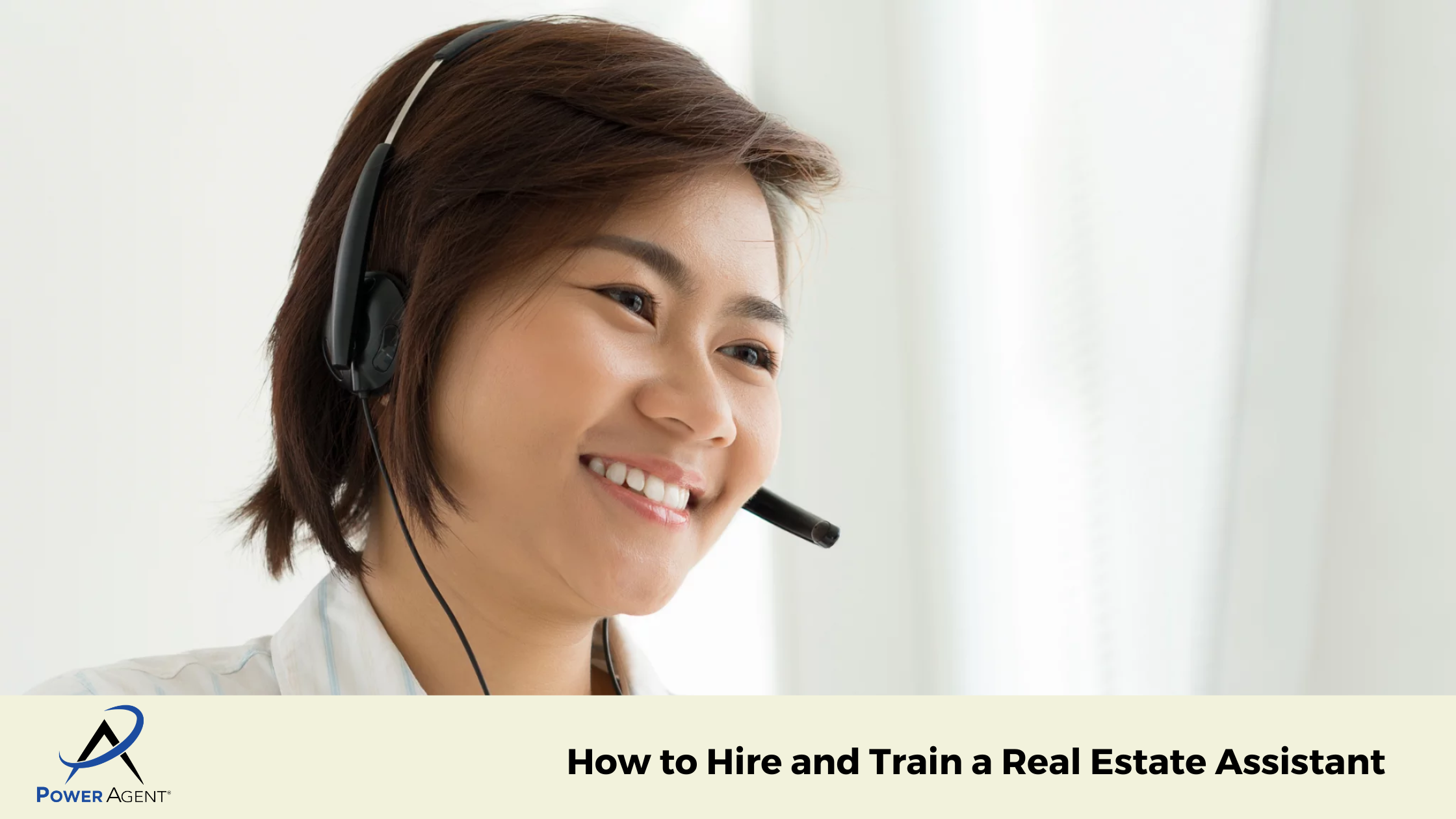 April 9, 2021
How to Hire and Train a Real Estate Assistant
When it's time to hire an assistant, be sure you are delegating the RIGHT work.
By Real Estate Coach and Speaker Darryl Davis, CSP
One of the biggest mistakes that agents make when they want to hire a real estate assistant is that the first and most important thing (they think) that they want that person to do is to prospect for them. However, that's the worst thing to do!
As your real estate coach, I can tell you that the best thing that you should be focused on as real estate professionals is getting face-to-face and belly-to-belly conversations with one of two people:  buyers or sellers.  Now I could throw in their vendors as well, which would be like attorneys or title companies or anybody that can help you generate leads, but what you need to be is the rainmaker.
Hiring and Training an Assistant in Real Estate
Your Role: Rainmaker
I started watching that show, Better Call Saul for the second time, and one of the attorneys was trying to get promoted in the law firm. So, she was making phone calls on her breaks to clients to generate a new client for the law firm.  In the legal profession, they call that the rainmaker.  The job of a rainmaker is to go out there and basically bring business into the firm.
As a real estate professional your job is to be a rainmaker and to bring a buyer or seller into your business, and your new assistant's job is to take things off your plate so you can do just that.
The Assistant's Role: Freeing Up Your Time
There's 168 hours in a week, your assistant's job is to free up some of those hours. You know if you're spending an hour doing paperwork, or filing, or printing – that's an hour you're not talking to somebody about helping them get to their next level by buying or selling real estate.
If you have a listing, for example, that assistant can input it for you, they can schedule the sign installation, deal with customer service and calling the client and placing ads so one, and everything else on the post-listing checklist! Their job is to be that support behind you.
The second thing is if there's a project that you've been meaning or wanting to do for the longest time and you never got to it — let's say, for example, your real estate CRM it's a mess, not everybody is inputted properly, and there's missing data. There are phone calls that can be made to get some of the gaps of information filled in. That's a project that you can give an assistant. In fact, letting them update your CRM is one of the best ways to help them get familiar with the real estate industry and learn the ropes of how you work!
Assistant Training Methods
There are two ways to train a real estate assistant, one is project driven or the other is job description driven. Project driven means you take a project, give it to them until they finish it, and when they finish that project, you have the next project and so on. It could have something to do with self-promotion or social media or doing research for you. The other is job description driven. In other words, you're hiring them for a specific set of tasks for a set number of hours per week.
---
Get the latest real estate training tips delivered to your inbox!
Power Agents®, head to the Tech Tools and Training tab to get your Virtudesk coupon which waives your set up fee of $450!
Not yet a Power Agent®? Click here to learn more about how you can access hundreds of marketing, prospecting, and objection handling tools – live weekly coaching, podcasts, webinars, and get money-saving coupons on some of the best tools and apps in the industry!