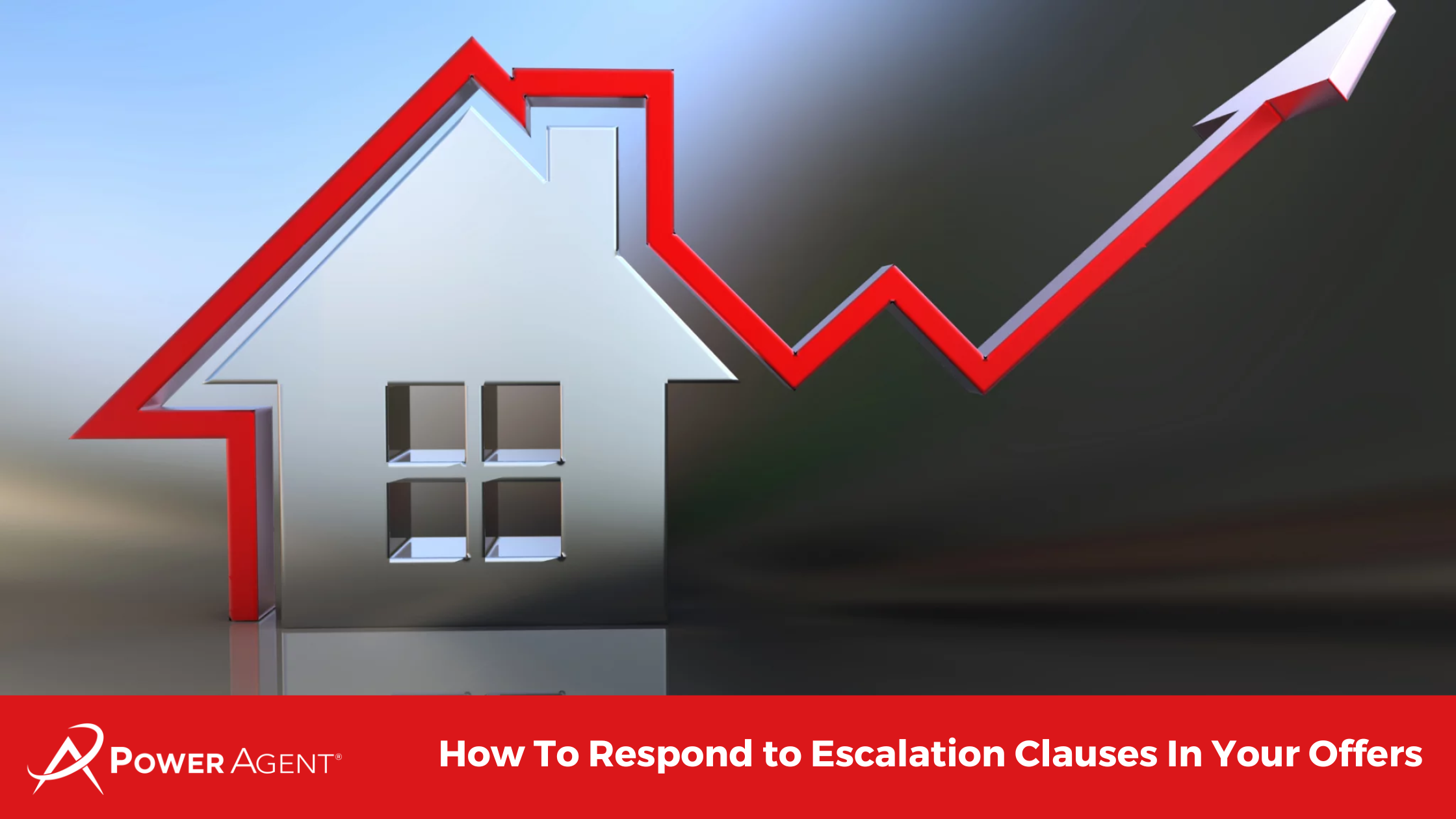 September 18, 2021
How To Respond to Escalation Clauses In Your Offers 
Over this last year, the hot market brought more offers to the table that included escalation clauses, but regardless of whether you represent the buyer or seller, handling this is never simple.
The housing market has been all types of crazy in the last year, and while it is beginning to slow, some areas are still seeing a lot of activity and multiple offers on homes. This invites the use of escalation clauses in offers from buyers. But depending on which side of the negotiation table you are sitting at, how you handle this clause will look different. 
What Is An Escalation Clause Anyways?
This clause is sometimes included in a buyer's offer that says to the homeowner, "This is what I'm willing to do if another offer should come in higher than what we agreed to in our contract. I will match it or go above it." 
For more details on escalation clauses, check out this article by Cement Answers.  
When Being Under Contract isn't Really Under Contract
Typically, once you enter into a contract, it's a done deal. However, you will see the escalation clause when the agent presents the offer and before you even go into contract, which means your sellers have to consider this option before signing on the dotted line.  
Be warned, though. There are also a lot of states that still permit a homeowner to consider other offers even when they are under contract, right up until closing. In a time and place where multiple offers are expected, this escalation clause may be the one thing that gets the buyer the home they want. 
Escalation Clauses on the Buyer's Side
There is a downside to this on the buyer's side, and why I recommend that the buyer's agent should instruct the buyer not to tell the seller, "My offer is $200,000 (as an example), but I'm willing to go to $210,000 if another offer should come in." Now your buyer is faced with the seller's mildly annoyed response, "Well, why don't you just come in at $210,000, then?" That's hard to answer without looking bad! 
The best escalation clauses don't say a number.  You include this clause on the offer: "If another offer should come in while we're in contract, that I have the first right of refusal to match it plus $1000 more." 
Now, if you're in contract and another buyer wants to buy the house and makes a bona fide offer at $225,000 and you are in contract at $200,000, you have seven days to make a decision whether you are going to match that $225,000 plus an extra thousand, or if you will withdraw the offer. 
TIP: Check out this related article on "How To Get Your Offer Accepted In a Seller's Market" 
Escalation Clauses on the Seller's Side
So, we have a buyer that's offering $200,000 and they're willing to go up to $210,000 on the escalation, so what should you do? 
There is no right or wrong answer here — you can either accept the offer the way it is with the escalation clause the way it is, because now you can tell your sellers to counter with "No, we want to go to $210, 000" and that's it. However, if you do that, the buyers may feel like they made a mistake and get upset, canceling the deal.  
I would do this if, let's say, the list price is too high or they're offering $200,000 and in their escalation is willing to go to $210,000, see if the seller will accept a counteroffer to $205,000 and no escalation, meeting in the middle. That way, the buyer feels like they won, the seller gets a little more for their home, and everyone gets what they want. 
TIP: This article by SoCal Listings dives in how to write a good escalation clause. 
Use their escalation number to help get them up in their offer, but without the risk of the deal falling apart. As a listing agent, you want to get as much for your sellers as you can, but to insist that they pay the full $210,000, the buyers may agree to it, but then have buyer's remorse. They will wonder if they overpaid, and begin to doubt their decision. Then they start to sabotage the deal and your sellers are left with nothing. 
What's Next?
Are you ready to start taking things to the Next Level®? If you don't already know what you need to do to get to your next level, we can help!  
Power Agents®, for more strategies and tools for helping buyers and sellers in Multiple offer scenarios, check out the Buyer's and Seller's tabs in the Classroom.. Whether you need a boost of confidence or empowering dialogues, we are here to help you get the skills you need to be the go-to agent for the buyers and sellers in your farm area. 
---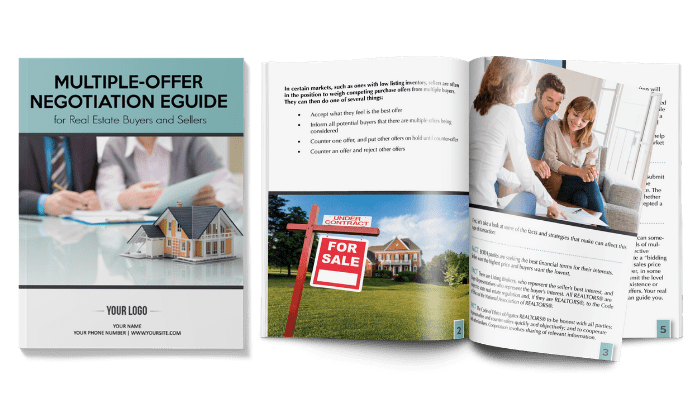 Get the Darryl Davis Newsletter!
Not yet a Power Agent®? Did you know that for LESS than the cost of a Starbucks coffee, you can have access to hundreds of marketing, prospecting, and objection handling tools – live weekly coaching, podcasts, webinars, and more? And as a bonus, get our FREE copy of our incredibly valuable: Multiple Offer Negotiation eGuide for Real Estate Buyers and Sellers. 
Start your Power Agent®  trial and have total access to every tool we have including letters, dialogues, training tips, webinars on demand, eGuides, and marketing tools for just $5. 
Contact our team today to sign up or get the answers you need: (800) 395-3905!