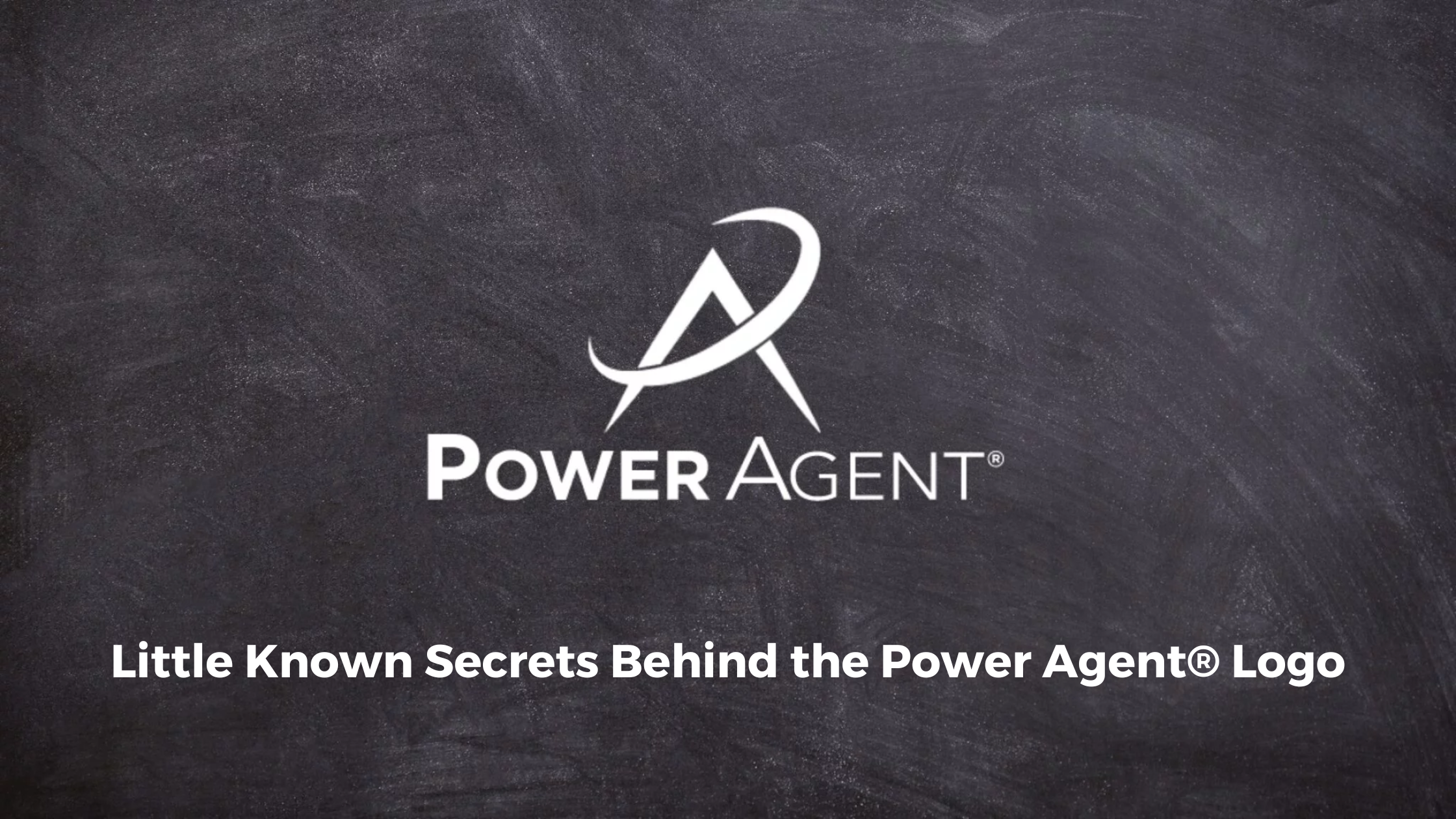 January 8, 2022
Little Known Secrets Behind the Power Agent® Logo 
There is Power in a logo. It's what sets us apart from the competition and identifies our brand. We took great care in designing our logo, and we want to share the how's and why's.
So, what's the difference between a real estate agent and a Power Agent®? Well, a Power Agent® real estate professional who personifies the culture and commitment of serving, not selling, of coaching, not closing, of giving more than taking. A Power Agent® is part of a vast community of like-minded professionals who want to take their businesses to their own Next Level® by bringing their best selves, skills, mindsets, and potential to the communities they serve. These agents are always kind, fair, considerate, supportive, and compassionate. 
The Logo
When we created the real estate coaching program, the Power Program®, we developed the Power Agent® logo for our members to use in their marketing and self-promotion to identify them as an agent that stands above the rest. However, this isn't just ANY logo, we thought we should give you some of the behind-the-scenes secrets to how and why we designed the logo the way we did.  
First of all, the "P" and "A" are easily identifiable for Power Agent®. Because this is real estate, we have the "A" looking like a little rooftop, but you will also notice how the "P" acts like a little circle around that rooftop. That is the part that's important because it defines the role (and the value) of the agent — they encircle the entire real estate transaction!  
If you have been a part of the Power Program® for a little while, you have likely heard me talk about how we, as Power Agents®, like to live from the future. As a reminder of that, you may recognize the resemblance of the Star Trek symbol in this, and it's not just because I'm a bit of a Trekkie! It's a reminder of how we reach for the stars every day in our business! 
TIP: This article by Creative Monarchy dives deep into WHY a great logo is so important.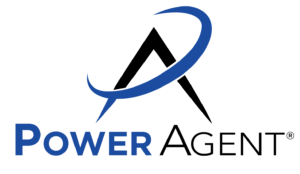 W
hy Use the Logo and Title? 
The Power Agent® logo and title sets you apart from your competitors. Just as a consumer might choose a CPA over an accountant because those credentials represent a higher level of training, skills, and service – the same is true for you as a Power Agent®. It showcases your commitment and investment into offering Next Level® service to your clients. 
Let's face it, together, we're just BETTER. We come together each week to help one another problem-solve, skill-build, and grow both professionally and personally on our coaching calls and webinar training.  
Our Power Agent Facebook Community is grounded in professionalism and curated with kindness. You'll find individuals from all over North America who are happy to network, share referrals, ideas, insights, strategies, and support. It's a safe space to work through questions and challenges and deliver virtual high-fives when goals are hit. A place where barriers are broken and breakdowns become breakthroughs. 
TIP: This article from the Huffington Post discusses why being a part of a community is so important.  
What's Next?
Are you ready to start taking things to the Next Level®? If you don't already know what you need to do to get to your next level, we can help!  
Power Agents®, for more strategies and tools for building your business, check out the amazing content in the Classroom. With 600+ amazing pieces you can use and customize, building your business has never been easier, or more fun!   
---

Get the latest real estate training tips delivered to your inbox!
Not yet a Power Agent®? Did you know that for LESS than the cost of a Starbucks coffee, you can have access to hundreds of marketing, prospecting, and objection handling tools – live weekly coaching, podcasts, webinars, and more? And as a bonus, get our FREE copy of our incredibly valuable: "The Farming Field Guide: Plant the Seeds To Generate New Listings and Referrals." 
Start your Power Agent®  trial and have total access to every tool we have including letters, dialogues, training tips, webinars on demand, eGuides, and marketing tools for just $5. 
Contact our team today to sign up or get the answers you need: (800) 395-3905!