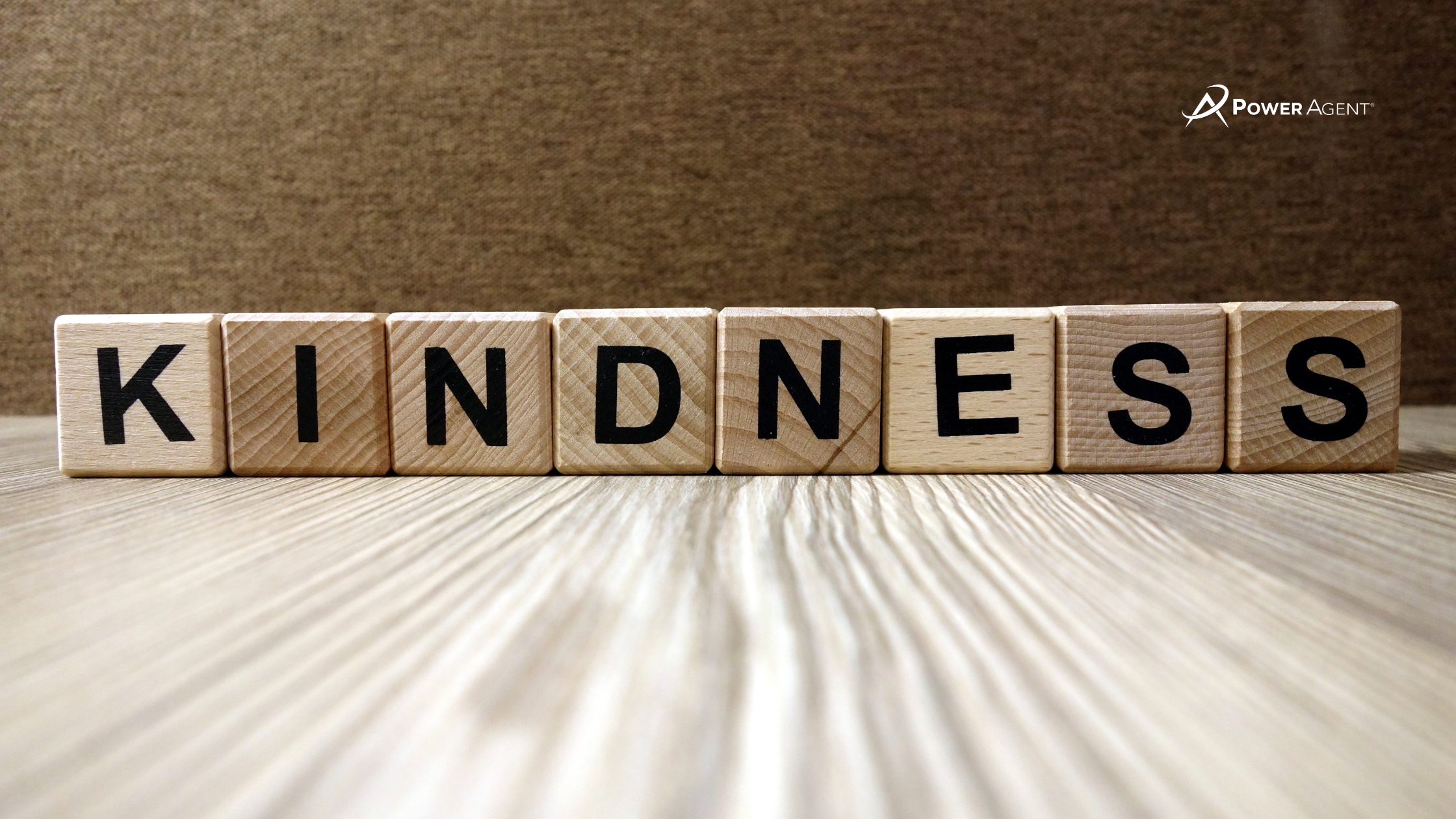 August 1, 2023
The Quality of Kindness
No matter what is going on in

the world or in

our lives, there is one quality that supersedes any other when trying to serve

our

clients: kindness. 

 
This world is constantly filled with distractions, and let's face it, many people are anxious. Whether you are uneasy because of global events, or worried about the high cost of living and how it's impacting your livelihood, there is one quality that can help you help both yourself and others by gifting a new perspective – the quality of kindness.  
"Remember, there's no such thing as a small act of kindness. Every act creates a ripple with no logical end." —Scott Adams

 
The Cambridge Dictionary defines kindness as "the quality of being generous, helpful, and caring about other people, or an act showing this quality." When the world is in chaos and uncertainty takes center stage across every media source available, people need kindness, and they need to know there are other people they can rely on to be a positive resource-provider and solution-finder. 
In the POWER PROGRAM®, we teach agents to come from a place of service, not sales. From coaching, not closing. Because of that, our members have developed different and deeper conversations and connections with their clients, sphere, and folks in the neighborhoods they service. Because of THAT, people know that they can be counted on — not just when it's time to buy or sell a house – but as an informational source they need to find answers that matter to them. 
How can YOU be that resource. How can you help? 
Ask questions

: "Is there anything I can for you? These are sure wacky times for a lot of people, and I am just reaching out to see if there is any way I can be of service, or if you know of someone who needs some help?" 

 

Listen attentively

. If there is something you can do to help, do it. If there isn't – help to pair that person with another resource. Simple questions like, "What can I do for you?" or, "How can I help?" hold tremendous weight and will not be soon forgotten.

 

Provide information as best you can

.  Be the curator of local information. Keep tabs on what's happening with the local schools, market, and programs for people in need and be able to provide them on a page on your website, and link through to that page from your social media streams.

 

Be a positive influence

. There's enough doom and gloom already in the mix. Be a light bearer. Continuously reach out to your sphere and farm with positive messaging, helpful tools, and updated information.

 

Be a leader in your community

.  How your area responds to what is happening in the world – and how you participate in that response is your business. Now is the time for cool heads and agile thinkers to lead community members in a calm and assured manner. If there is a void in community leadership in your area – fill it!

 
Show up for your community and the people in it with strength, leadership, and guidance. Your reward will be respect, gratitude – and clients who know you truly care. That's a win-win-win. 
Learn more about the POWER AGENT® PROGRAM
Join Darryl's Inner Circle Facebook Group. We are always posting fresh ideas, training tools, strategies, and templates, and hosting important, timely discussions with real estate professionals across the globe who are committed to their Next Level of success and life.  
Subscribe to our newsletter. Click the button below to fill out a simple form and tap into new resources, free downloads, premium content, and exciting promotions. 
Reach out and talk to us. Not sure if this coaching program and community is right for you? Click that blue chat button on the bottom right of the screen, or call us at 631-929-5555. We are here to help!
Not a POWER AGENT® yet? Give us a go! This comprehensive program provides affordable coaching, training, and customizable marketing tools for real estate agents. It's proven to help thousands of agents significantly boost their listing inventory, solidify their business, cultivate lifelong customers, enhance authenticity and confidence, reduce stress, and craft fulfilling careers and lives.   
Check out the POWER AGENT® PROGRAM here!