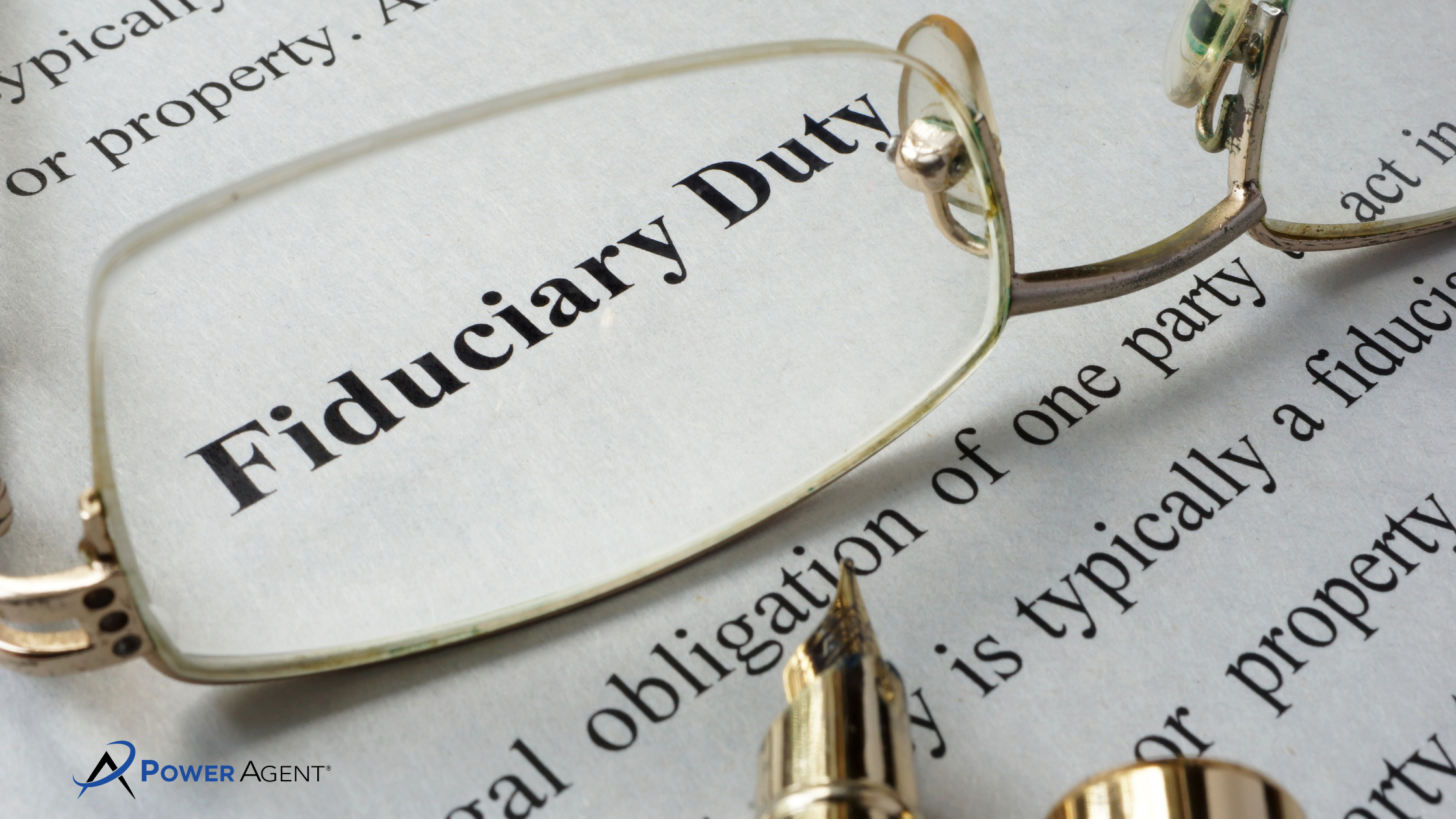 August 15, 2023
Real Estate Fiduciary Duty: Using the OLD CAR Acronym To Keep It In Mind
In every professional client relationship, buyer or seller, real estate agents should be bound by "fiduciary duty". NAR's OLD CAR Acronym is a great reminder.
According to dictionary.com, fiduciary means "The law of or relating to the relationship of trust and good faith between a fiduciary and the person for whom the fiduciary acts." When you boil it down, fiduciary duty is "the obligation of undivided loyalty." They are the highest level of duty in the realm of the law, so as real estate agents, it's vital to fully understand what this means so that you know what you can (and cannot) do for your clients.   
Related reading: The Balance – What is Fiduciary Duty in Real Estate?  
Integrity 
I often speak about the need for integrity as real estate agents, and when it comes to our fiduciary duty to our clients, it is even more paramount that we are agents of integrity for the sake of the entire real estate industry.   
I am often asked how to address problems when another agent doesn't act with integrity, like not disclosing problems with a home or a conflict of interest. Once an agent is aware of something that's detrimental to a party, they have a legal, moral, and ethical obligation to notify others about the issue. Should a listing agent try to sell a house to a buyer unaware of a defect, he could jeopardize his license. We have to ask ourselves: "Is the sale of this property worth losing my license over?" I'm guessing the answer will never be yes.  
Related reading: How To Be an Agent Of Integrity  
The OLD CAR Acronym 
The National Association of REALTORS® created a great acronym to help real estate agents remember every key point surrounding fiduciary duty called "OLD CAR" – Obedience, loyalty, disclosure, confidentiality, accounting, and reasonable care and diligence. We are going to dive in and discover what each of these means for you!  
Obedience 
Real estate agents are expected to promptly and efficiently follow the laws set out by the real estate industry and the rules of the agent's brokerage. This includes laws such as fair housing and truthful property representation, among others. Should an agent fail to comply with the law, other dictates, and instructions, or they conduct themselves in ways that support unlawful activities; it could breach their duty of loyalty and result in serious legal consequences.   
You might be thinking, "But don't I have to do what my client wants?" Yes, you need to follow the instructions of your client, but only to a point. If what they ask is illegal or goes beyond the terms of your contract, you should not comply.   
Let's say you are representing a seller, and you have two offers on the table. Both are similar offers in regards to price and terms, but if your seller tells you not to accept the first one because they don't like that buyer's agent, then you need to follow those instructions. However, if your seller wants you to ignore the first offer because they don't like the buyer or don't want to sell to someone of that ethnicity, obedience here would be illegal. It would go against the Fair Housing Act due to the discriminatory nature of the instruction.  
Loyalty  
The duty of loyalty is one of the most important facets of fiduciary duty. It obligates the real estate agent to always act in the brokerage's best interests. That excludes all other interests, even the agent's or broker's self-interest! This also means that real estate agents must be vigilant in avoiding any conflicts of interest that may jeopardize or weaken the broker's loyalty to their homeowner. What does that mean, exactly? The real estate agent cannot accept employment from anyone whose interests compete with, or work against, the interests of the broker.   
Let's say you are representing a buyer, and a selling agent is offering a juicy bonus to buyer agents as an incentive to show and sell the property. Yes, you can show that house, but to push your buyers to choose that house over any of the others because you want that incentive goes against this duty of loyalty. It should also be noted that this bonus must be disclosed to the buyers when you show them the home.   
Disclosure  
This one is fairly self-explanatory and means that the real estate agent is obligated to share all relevant and material information they know regarding the property, transaction, and everything else pertinent. The following is a list of what things every real estate agent would need to share.   
For a real estate professional who is representing the home seller, they must disclose:  
All offers to purchase the home seller's property 

 

The identities of all potential buyers 

 

All facts affecting the value of the property 

 

All information concerning the ability of the buyer to complete the sale or to offer a higher price 

 

The agent's relationship and interest in the potential buyer 

 

The buyer's intention to either subdivide or resell the property for a profit 

 

All information that may affect the home seller's ability to get the highest price and best terms for the sale of the property 

 
A real estate professional who is representing a buyer must disclose:  
The willingness of the seller to accept a lower price for their home 

 

All facts relating to the urgency of the seller's need to sell 

 

The agent's relationship and interest in the seller of the property 

 

All facts affecting the value of the property 

 

The length of time the property has been on the market 

 

All offers and counteroffers that have been made 

 

Any other information that would affect the buyer's ability to purchase the property and the lowest price and the best terms for the buyer 

 
One thing that should be clarified here is that this duty to disclose should never be confused with a real estate agent's responsibility to disclose to other parties involved any known facts about the value and condition of the property. This duty to disclose is a part of the agent's duty to treat all persons honestly and fairly and does not depend on the existence of a direct agency relationship.   
Confidentiality  
All real estate agents are obligated to protect their client's confidence and secrets. The broker must protect any information that might weaken their bargaining position, should the other parties learn of it.   
This duty of confidentiality means that a broker representing a seller cannot tell the buyer that the seller can, or must, sell their property below the listed price. In the same vein, those representing the buyer cannot disclose to a seller that the buyer can and will pay more for a property than has been offered.   
However, we should state that this duty of confidentiality does NOT include any sort of obligation to withhold from a buyer any known material facts concerning the condition or value of a seller's property or to misrepresent the condition of the property. Doing this would be a misrepresentation, and the real estate agent and/or broker would be held liable.   
It should be noted that confidentiality lasts long past the transaction, as in forever! Any disclosure of your client's information must be demanded by the courts.   
Accounting
All real estate agents must account for all money and property belonging to the client entrusted to them. This includes money, deeds, and other important documents related to the transaction or their client's affairs, particularly their finances.   
Suppose you are wrapping up negotiations for the offer, and your buyer hands over the check for their deposit. In that case, it's your obligation to ensure that the money is delivered safely and promptly to the listing agent. It is then the listing agent's job to ensure that the deposit is safely delivered to the seller.   
Reasonable Care and Diligence  
A certain standard of care is expected in the real estate industry, which goes back to being an agent of integrity and competency. All real estate agents are obligated to use reasonable care and diligence in their dealings with their clients and their affairs. This involves checking (and double-checking) such things as information about the property, ensuring the appraisal will be conducted and your clients get the paperwork promptly, scheduling the home inspection, and so on. Agents are obligated to use their superior skills and knowledge while working on behalf of the homeowner to investigate and confirm facts relating to the client's affairs, as expected of someone in this role.   
Real estate agents are licensed, and with that license comes the rightful expectation that the agent and broker have the skills, expertise, and attention to detail superior to the homeowners or anyone else not in the real estate industry. 
Clients vs. Customers
When it comes to buyers and sellers, there are two relationship paths to take: are they customers, or are they clients?   
I love analogies, and to explain the difference between a customer and a client goes like this: You own a shoe store, and a customer comes in to shop. They don't like anything you have in stock, so they leave to go shopping somewhere else. That's a customer. A client is someone who comes into your shoe store, and if they don't like anything you have in stock, you drive them around to other shoe stores to help them find shoes they love.   
Clients are someone you will coach and work closely with throughout their search for a home. You take the time to guide them, turn over every website to find a home they will love, offer your professional expertise, help them through the transaction from start to finish and give them the best experience you can.   
Related Reading: The Difference Between Customers and Clients and Why It Matters in Your Business  
Fiduciary Duties for Customers vs. Clients
So, what is a real estate agent's fiduciary duty to a customer? Without a buyer agency agreement in place, the fiduciary duty to a customer is limited and can, in fact, work against the buyer. The duties they must uphold are honesty, providing accurate information, answering questions, and performing whatever functions that the agent agrees to. It must be noted that while the agent performs the above duties, their fiduciary responsibility will be with the seller, NOT the buyer. You cannot advise them about a property, or how you cannot keep their information confidential, or consult with them about counteroffers. Essentially, you cannot have their back without that signed document.  
That being said, the duty of care for a client is much more in-depth. As the buyer signs the representation agreement (often called the Buyer Agency agreement), the agent and broker are now obligated to uphold all points set out in the Real Estate and Business Brokers Act, 2002, and their associated regulations. Essentially, this means that the agent will do everything in their power to represent the best interests of their clients.    
Related reading: Using a Real Estate Buyer Presentation That Gets You Hired  

Learn more about the POWER AGENT® PROGRAM  
Join Darryl's Inner Circle Facebook Group. 

We are always posting fresh ideas, training tools, strategies, and templates, and hosting important, timely discussions with real estate professionals across the globe who are committed to their Next Level of success and life.  

 

Subscribe to our newsletter.

 Click the button below to fill out a simple form and tap into new resources, free downloads, premium content, and exciting promotions. 

 

Reach out and talk to us.

 Not sure if this coaching program and community is right for you? Click that blue chat button on the bottom right of the screen, or call us at 631-929-5555. We are here to help!

 
Haven't joined the POWER AGENT® Program yet? Try us out! Our all-in-one program is a cost-effective solution that includes coaching, training, and customizable marketing tools tailor-made for real estate agents. Our tried-and-tested approach has already helped thousands of agents skyrocket their listing inventory, strengthen their business, nurture long-lasting client relationships, ramp up their confidence, dial down anxiety, and carve out rewarding careers and personal lives. Check out the POWER AGENT® PROGRAM here!