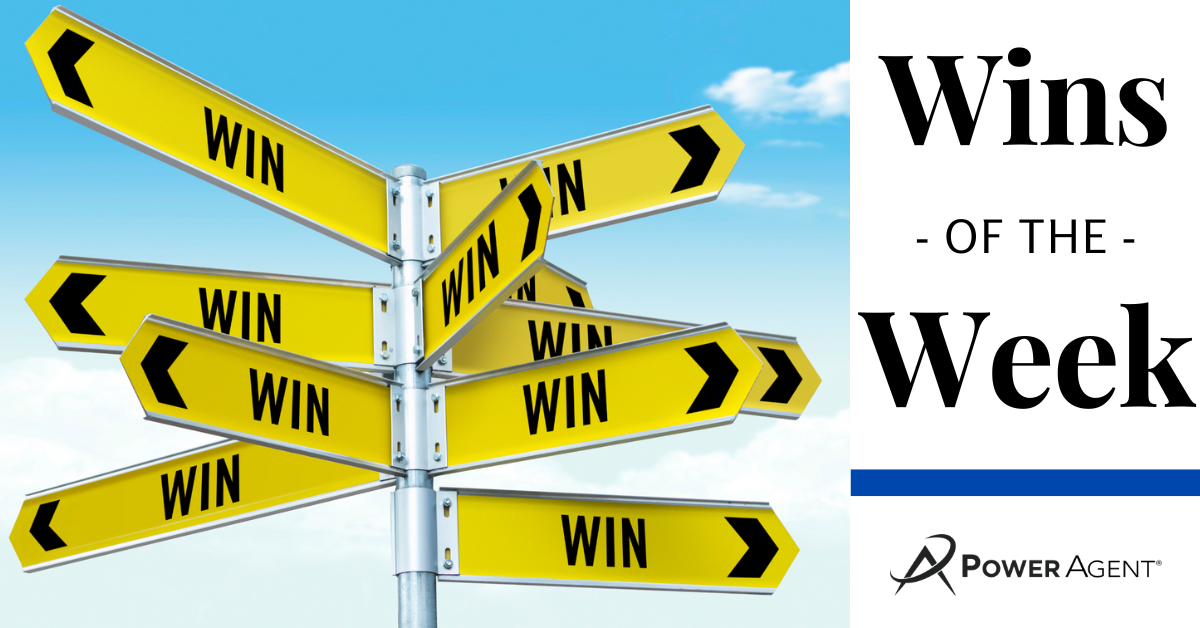 August 29, 2022
Real Estate Wins of the Week: POWER AGENTS® Get RESULTS
Ever ask yourself what kind of real estate WINS  or RESULTS you would get from being in a real estate coaching program? We are here to share!

Every Monday, one of the best real estate coaches in the business, Darryl Davis, kicks off the week for thousands of POWER AGENTS® with a WIN-PARTY! An opportunity to share what's going RIGHT in their world!
Honestly, it's one of the favorite parts of EVERYONE'S week! 
The idea is to set your intention each week to LOOK for the wins. Look for opportunities. Challenge yourself to get out of box, and even out of your own way.
Here are this week's real estate WINS – congratulations, everyone!
Closing Out August with $1.2M in Sales
A First Million Dollar Month
A $1.2M Listing
A $900k Cash Buyer
Saved a Buyer $20k
Committed to Making 20 Calls Per Day, Leading to 100 Total Contacts Made
10 New Listings
9 New Buyers
6 Offers Accepted
5 New Referrals
5 Closings
4 Refocused Visions on the Businesses
3 Reached Out to Past Clients
3 Scheduled Closings
3 New Contracts
3 Showings
3 Listings Sold
2 Contracts Accepted
2 Buyer Agreements
2 Listing Agreements
2 Listing Appointments
2 Overcame Phone Anxiety to Make Calls
A Listing in Escrow
Set Up a Photo Shoot for a Listing
Adopted a New Business Technique
Called a Past Client Who Was Ready to Sell
Resolved a Title Issue
Had a Buyer Consultation
A Referral for a $350k Listing
Wrote an Offer
Began Planning a Pumpkin Patch Client Appreciation Event
A Listing that Won "Best in Tour"
Utilized Marketing Materials in the Classroom
Held an Open House
Got Good News from the IRS
Sent Letters to Absentee Owners
Sent Out Thank You Cards
Met with a FSBO
Distributed Introductory Door Hangers Around Neighborhood
Self-Promotion: Began Sponsoring Bingo Parties
Abandoned a Negative Aspect of Life to Refocus Energy on Building Business
Hosted an ice cream party for clients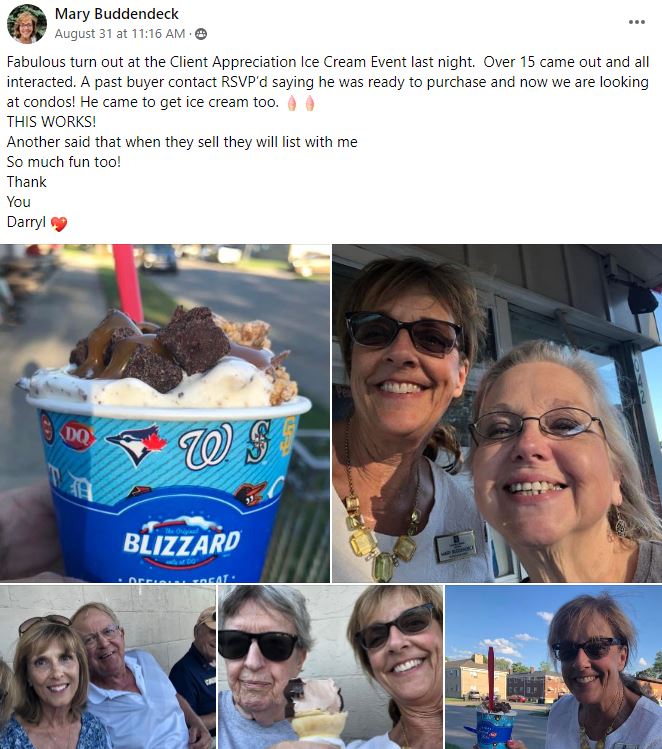 Why is it important to look for the wins every week? Because success breeds success. There's that old saying, "Where your focus goes, your energy flows."Focusing on what goes RIGHT will help you tilt the momentum in your favor.
Here's a good article from Life Hack on the 4 Reasons it's Important to Celebrate Small Wins.
Ready to share YOUR real estate wins for the week?
POWER AGENTS® – Be sure to join us on the next Coaching Call to share those triumphs and cheer the weekly WINS of your fellow POWER AGENTS®! 
Real Estate Coaching is an essential piece for agents eager to create transformative results in their careers and life and create the kind of
real estate success stories
they see in other agents.
If you're not yet a Power Agents®- no stress!
You can try us on for size for less than a cup of Starbucks!  
You can open the door for an all-access 30-day trial of this extraordinary, success-fueling program for just $5.  
That's it. $5. No contract. No long-term obligation.
Just a wide and wonderful network of success-minded agents with a love of learning and a passion for helping one another, plus Darryl, plus our terrific team, plus a classroom literally packed to the rim with tools and training for every conceivable aspect of your business.  
Imagine what you could do if you had just a snippet of what's inside The Power Program®! Just a fraction! 
Hope to see you on the "inside"! Here's to your success!  
---

Get the latest real estate training tips delivered to your inbox!