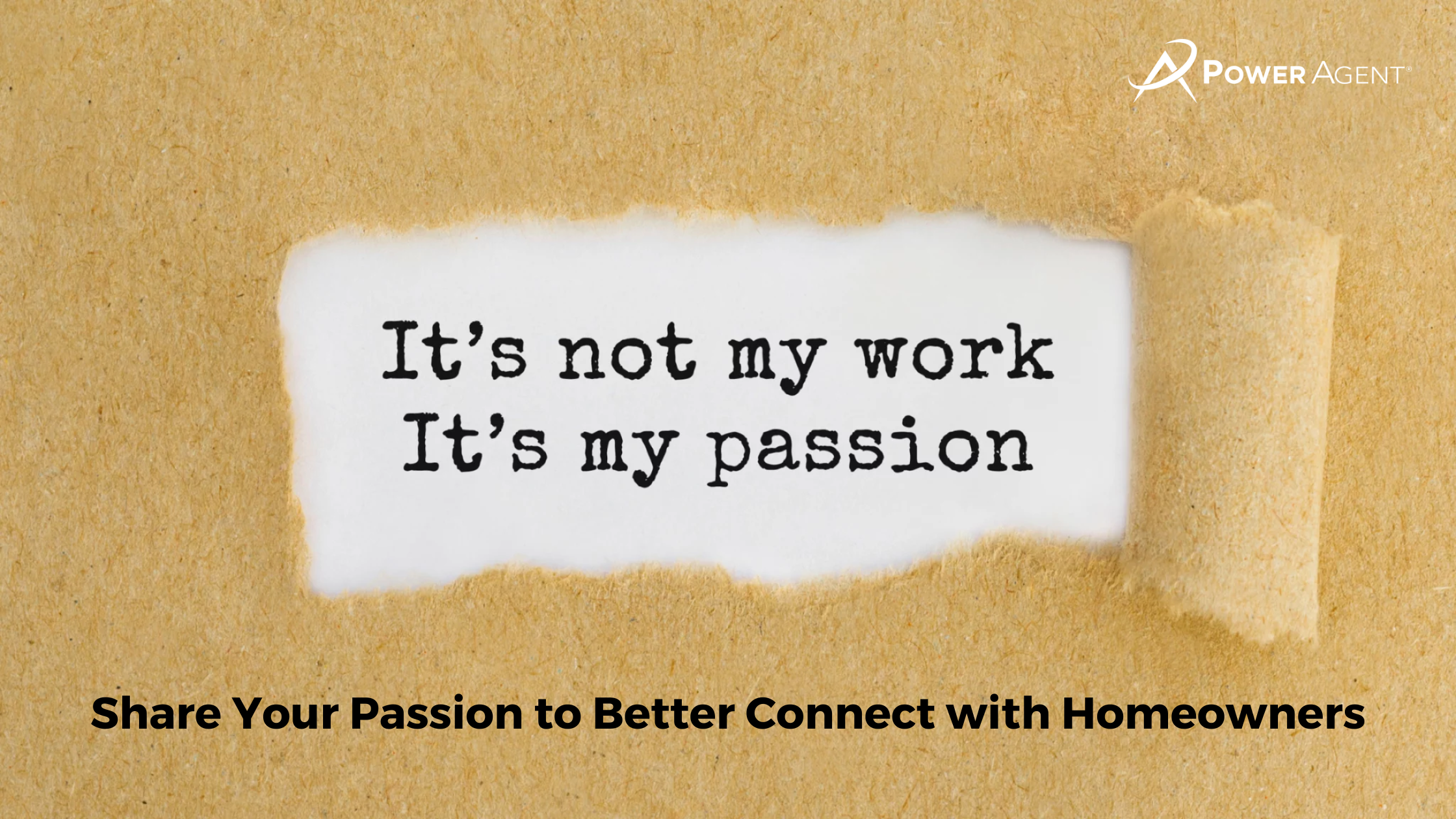 January 15, 2022
Share Your Passion to Better Connect with Homeowners
As real estate professionals, the best way to earn a client's trust is to find a way to connect with them on an emotional level, like sharing the things you are most passionate about in real estate.
We have over 600 pieces for our Power Agents® to use in their business, and we gain new ones constantly. It can feel a little intimidating, but I want to share a secret with you that will help you choose which ones will work best to help you connect with your potential clients.  
How To Pick The Best Tools
Before this pandemic, our real estate coaching and training was done through in-person workshops. After all these years, I have enough material in my head to talk for three days straight (without notes), but when I'm invited to speak at an event and I have only an hour, I carefully pick and choose what I want to share with an audience. The skills and strategies that I am most passionate about that will help them hit goals, realize dreams, and have more to smile about.
It's the same for real estate agents. It takes anywhere from 60 to 70 hours to complete the training to get licensed depending what state you are in.  While we could probably talk for 70 hours about how much value we bring to the table for buyers and sellers, you need to be choosy in what you present based on your client's needs.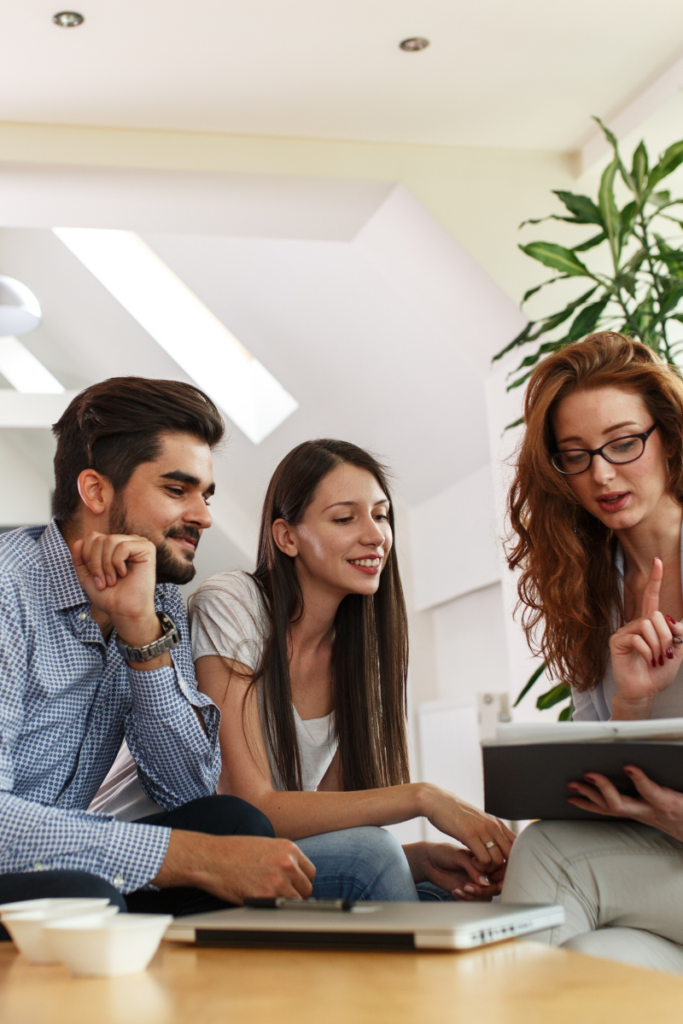 So, how do you pick? 
Let's start by having you answer these questions for me:
What do you love most about what you do, and how do you help homeowners best?

 Is there a tech tool that you use a lot that you really love?

 

Is there a marketing tool or strategy that you are always excited about putting into place?
TIP: This article by Easy Agent Pro outlines some apps and tools that are useful for real estate agents. 
When you go into your next listing appointment or conversation, keep the answers to those questions in mind and your favorite tools handy so you can share the things you love most with these potential clients. Maybe the way you do Open Houses is completely different from what other agents do, or maybe you created an information packet that your clients love, or you use a 3D imaging tool that gives your virtual showings and tours a big WOW factor. That way when you're coaching clients and sharing information, you're also sharing your excitement and enthusiasm as well.  
Similar to when I am limited to an hour of speaking, I choose to talk about what I'm most passionate about, such as my passion for prospecting FSBO's and Expireds. You've heard me get really excited and passionate on coaching calls and webinars, you know that I can go on about how to win them over for hours! 
Why Is Passion So Important?
If you love what you do, and you love the tools you use, that passion comes through in your words, tone, and body language. People don't list with flyers. People don't list with companies. People don't list with tools. People list with PEOPLE.  
So, whatever you're using, whether it's a flyer or tool, it's a reason and a method for you to share WHO YOU ARE. It let's people get to know you, your passion for what you do, your enthusiasm for serving people. People will list with you because of who you are, so that piece that you have in your hand, or the tool that you are explaining is just an excuse to share about who you are as a licensed agent. You are another human being committed to helping people get to their next level in life. 
TIP: Check out this related article by Buffer: "The Myth of Passion and Motivation: How to Stay Focused When You Get Bored Working Toward Your Goals." 
What's Next?
Are you ready to start taking things to the Next Level®? If you don't already know what you need to do to get to your next level, we can help!  
Power Agents®, for all the tools, resources, and strategies for ensuring you are prepared from contract to closing, head to the Servicing Sellers tab in the Classroom.  Whether you need a boost of confidence, or empowering dialogues, we are here to help you get the skills you need to be the go-to agent for the buyers and sellers in your farm area. 
---

Get the latest real estate training tips delivered to your inbox!
Not yet a Power Agent®? Did you know that for LESS than the cost of a Starbucks coffee, you can have access to hundreds of marketing, prospecting, and objection handling tools – live weekly coaching, podcasts, webinars, and more? And as a bonus, get our FREE copy of our incredibly valuable: "The Farming Field Guide: Plant the Seeds To Generate New Listings and Referrals." 
Start your Power Agent®  trial and have total access to every tool we have including letters, dialogues, training tips, webinars on demand, eGuides, and marketing tools for just $5. 
Contact our team today to sign up or get the answers you need: (800) 395-3905!