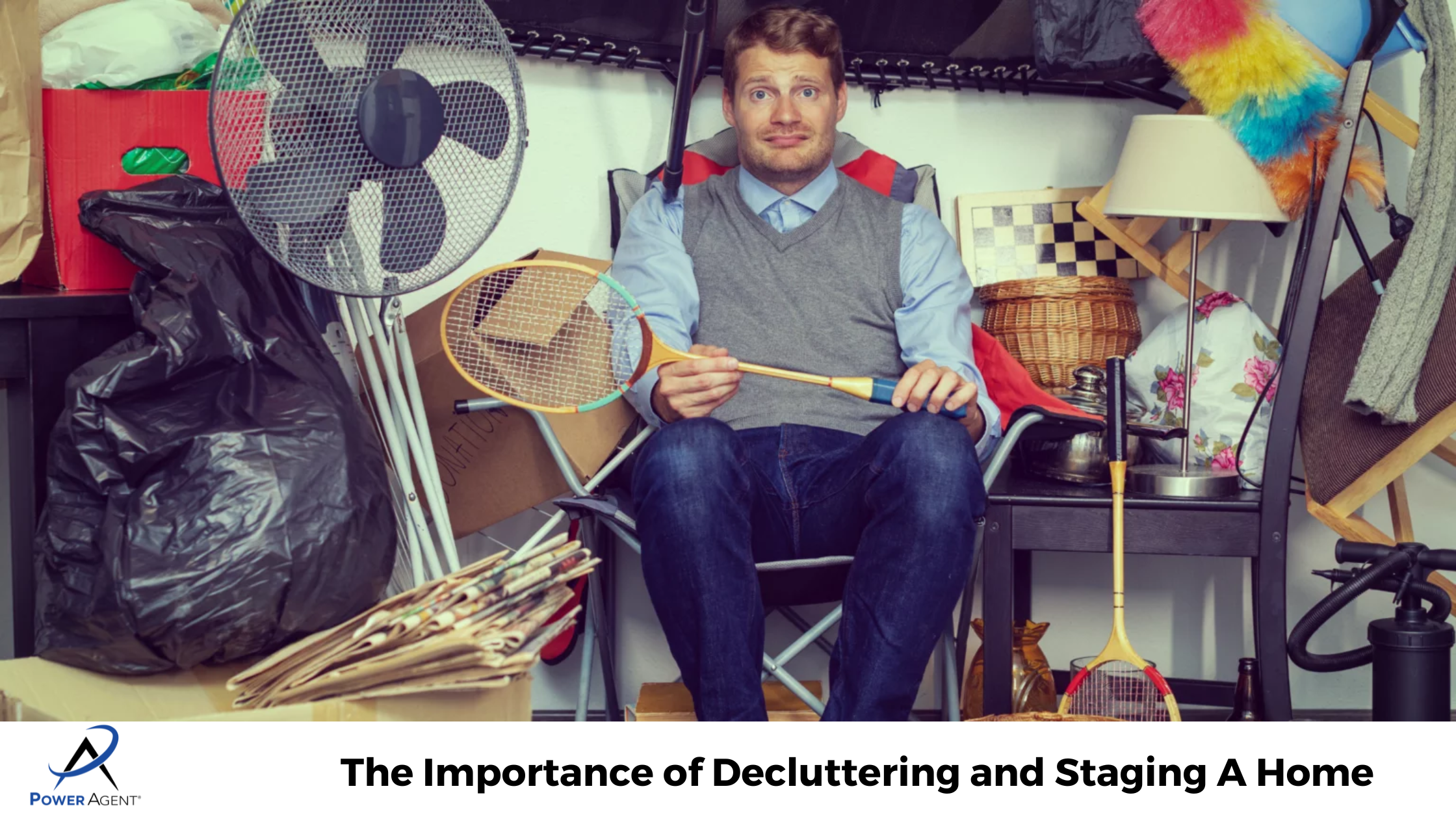 October 2, 2021
The Importance of Decluttering and Staging A Home 
We've all had that seller. You know, the one with 30 years' worth of clutter taking up space in every nook and cranny of their home. How do you kindly tell them that it's in their best interests to declutter? 
One of my Power Agents® found herself with an elderly homeowner who wanted to list her home, but it was obvious from the knickknacks that she had been in that home for 30 years. Both the seller and the agent were completely overwhelmed with how much "stuff" there was, and didn't even know where to start preparing this home to sell.  
Show Pictures as Examples 
Show her some pictures (even some MLS listings) of cluttered homes versus non-cluttered homes to show how distracting the clutter can be, and how much cleaner and open the non-cluttered home is, which makes it much more appealing.  
TIP: Here is a great article by Anna Agasi which dives into several reasons why decluttering is so important.  
Box Brownie
There is also a vendor that we love called Box Brownie. This site has some great examples of before and after pictures, but the part we love most about this is that the before and after's are all digitally staged. My personal favorite is the Smurf Room photos. Someone's child really really loved their smurfs, but using Box Brownie, the agent could digitally remove all the smurfs and put some nice bedroom furniture in it to lessen the distraction (because who wouldn't find 300 smurfs distracting?) and raise the overall appeal. 
You can even use this to show your seller some before and after pictures of their own home, digitally staged, so you can explain that we want to recreate that same uncluttered look for the buyers who will be coming to look at the home.  
Power Agents®– you can try BoxBrownie today and take advantage of the $40 coupon that is in Tech Tools and Training for you along with a customized webinar on the best practices and ideas for using their service! How awesome is that? We love a good coupon!
Not a Power Agent®? Sign up today for just $5 – and nab your OWN coupon for $40 plus hundreds of other savings, tools, and training!
Show Your "Company's Coming" House
Everyone has two houses — the house they live in day to day, and the house they live in when company comes over. Putting in that extra effort to clean the bathroom, set out the fine china, make the beds (don't forget the fancy throw pillows) and clean up the papers that are left laying around. You can explain this to the seller, and even add: "When you're selling your house, we want the house that you live in when you have company over for the holidays, not your day-to-day life. Less is more in real estate. In fact, showbiz has a term called upstaging, where the focus is taken off of where the focus should be and on to something else. We don't want all 30 years of love and fun to be a distraction or upstage the house itself, so less is more here." 
There is also a checklist in the Listing Appointment tab in the Classroom of our Power Program® website that you can give the homeowner about decluttering, and it's called "The 4 Stages of Staging a House". It's four pages worth of tips and suggestions, so you can use that to support what you are saying.  
Renting a Storage Space
I would also even suggest renting a storage space, or have a Pod delivered, which can sit on the driveway. Now, that might not seem like the best thing to have around, but it is an acceptable thing. In fact, when buyers see it, they immediately think, "Oh, this homeowner is ready to move out" which can be appealing for someone anxious to move in quickly. 
For an older seller, having the pod in the driveway might give them more peace of mind, rather than having all their belongings boxed up and put away in a warehouse they aren't familiar with. Knowing their things are still close by and accessible might make it easier for them to agree to store their things. The beauty of the storage pods is that when it is time to move, the whole pod is picked up and moved to the new location, so there is no need to repack everything into a moving truck.  
Hiring a Professional Stager
You can also have a professional organizer and stager come into the home to talk with the homeowners and give suggestions for how they can declutter quickly and easily.  
What's Next?
Are you ready to start taking things to the Next Level®? We have everything you need to develop new skills and master the ones you already have!  
Power Agents®, head over to Tech Tools and Training to get your $40 coupon for BoxBrownie and pay special attention to the training that they shared as well! 
---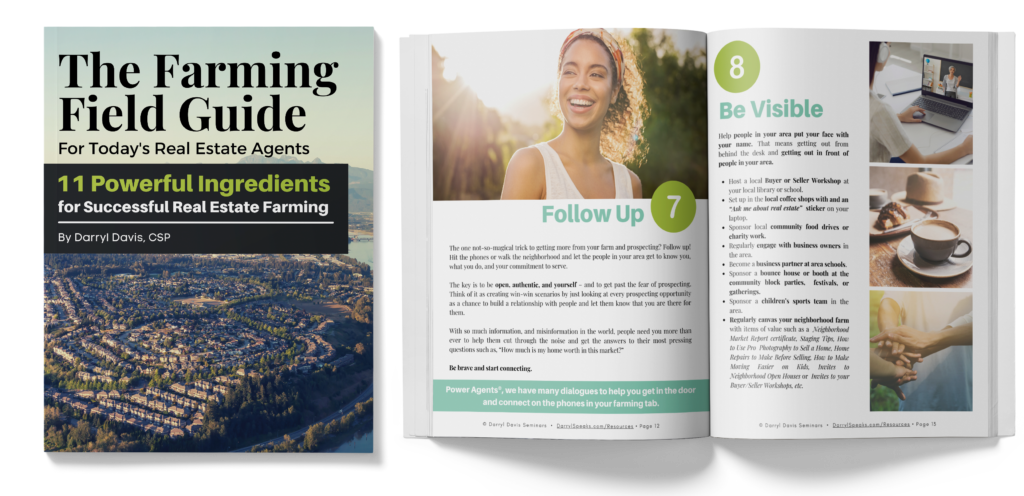 Get the Darryl Davis Newsletter!
Not yet a Power Agent®? Did you know that for LESS than the cost of a Starbucks coffee, you can have access to hundreds of marketing, prospecting, and objection handling tools – live weekly coaching, podcasts, webinars, and more? Check out this article: "How To Achieve Your Real Estate Goals" to see how we can help you do just that! 
Start your Power Agent®  trial and have total access to every tool we have including coupons to tech services such as BoxBrownie, letters, dialogues, training tips, webinars on demand, eGuides, and marketing tools for just $5. 
Contact our team today to sign up or get the answers you need: (800) 395-3905!