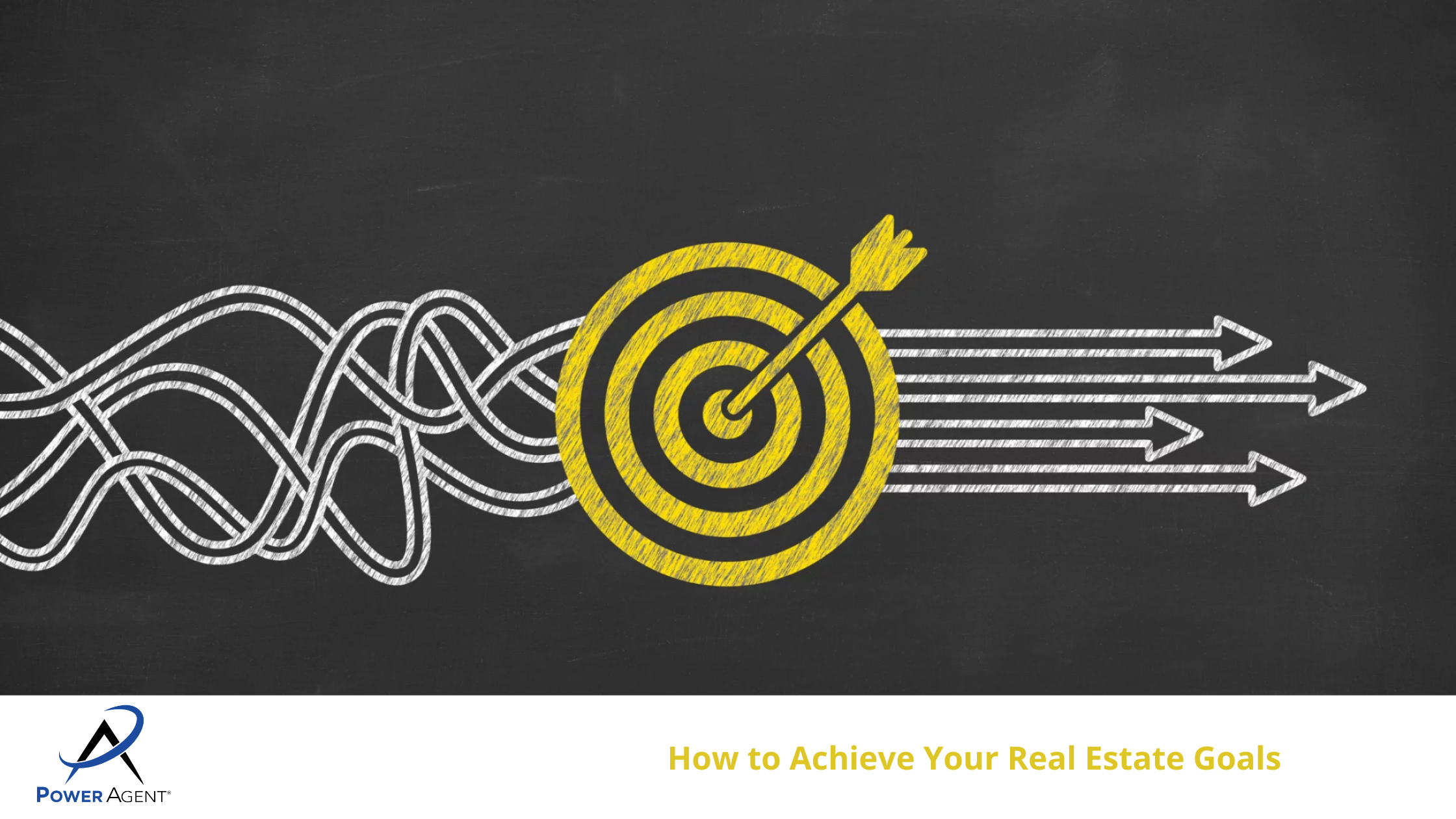 December 1, 2022
How to Achieve Your Real Estate Goals
Achieving your real estate goals can be faster and more rewarding when they are fueled by purpose.
After more than thirty years in this business, we've seen more than a few real estate success stories where agents have taken their big dreams and turned them in truly achievable real estate goals.
I love this quote by Tony Robbins…
"Setting goals is the first step in turning the invisible into the visible."
The Sky's the Limit
You work in an industry that truly has no ceiling. Anything you truly want to achieve and are willing to work for you can do regardless of who you are, where you come from, or any potential "limitation" someone or society wants to put upon you.
Think about that. No limits. No ceilings. Just you and a dream – then a plan – then the execution of that plan – and a whole lot of adapting, shifting, working, and adjusting along the way.
That's When Goal Getting Gets Fun
In the wise words of Arthur Ashe, "Success is a journey, not a destination. The doing is often more important than the outcome."
What does it take to achieve your real estate goals?
Let's start with five C's to make it easy to remember!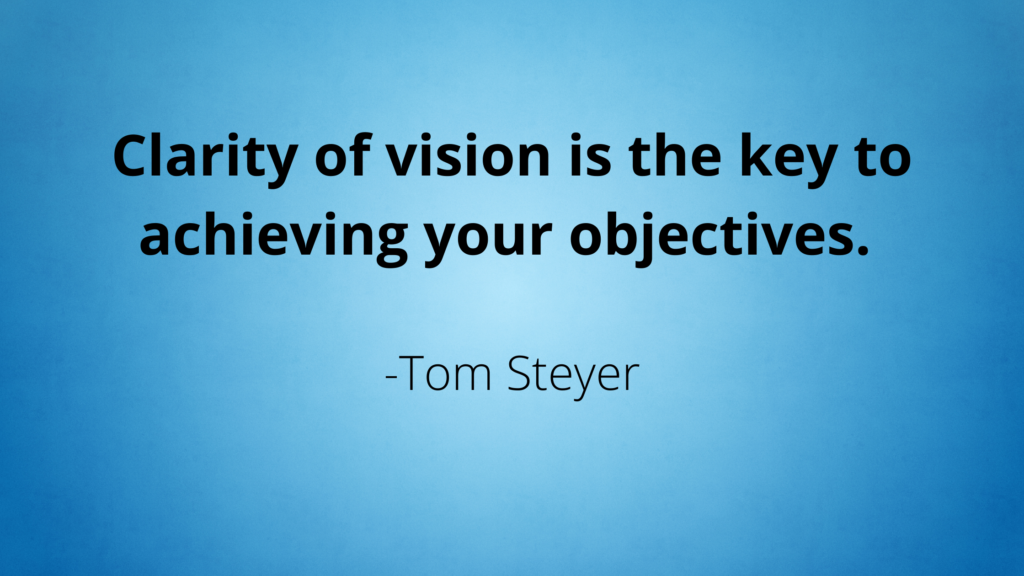 ONE:  CLARITY
Ever hear that saying, "it's hard to hit a moving target"? It's truer today than it has ever been. How will you ever reach a goal if you're not even 100% clear on what it is?
Step one is to get super clear on what it is you want.
To help you do that, I suggest you STOP working for a day or a couple days and do a deep dive into what success TO YOU would feel like and look like.
Goals are personal.
Don't let anyone go around telling you what yours should be.
That happens more often than you may realize. A mentor or broker or colleague might tell you that your goal should be to be the top lister or close $1 million in business or buy a new car.
Those are cool goals – but will they motivate and inspire YOU? If not, they're not your goals.
Perspective From Your Family
Now, I will say that you can, and should, get a little input from your family on what success looks and feels like for them before you set your real estate goals, however. Since they are the ones that will support you on your journey and cheer you on along the way.
That way when you're leaving the house at 10pm to write and present a contract they're more likely to say, "Go get 'em honey!" as opposed to, "You're working AGAIN?"
Visualize Your Real Estate Goals
To get clarity on what real estate goals are right for you, I think it really helps to visualize what success would look like for you. I love a good vision board. Head to the internet or your favorite magazines and find pictures of those things that make you inspired to get up and work every day.
Maybe that's a family vacation. A new home. A dollar amount in the bank. Even internal achievements like more peace and life balance. Or a lovely combination of all of the above!
Make an Action Plan
The important thing is that it works for you.  THEN – once you know what success looks like for you – then you can break that down into a dollar amount and an action plan to get you to where you want to go.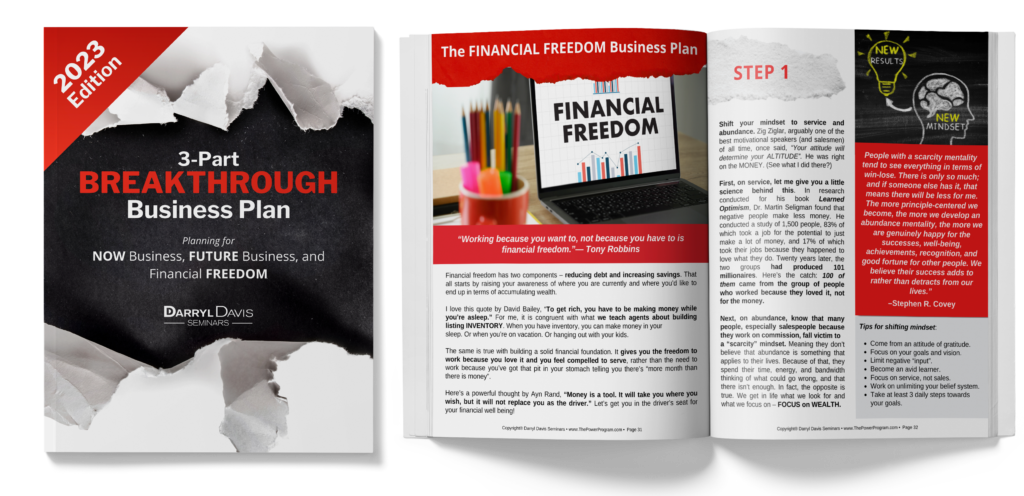 Darryl Davis's Breakthrough Real Estate Business Plan
To help you do all of that, I love the Breakthrough Business Plan Darryl created for you, which breaks down How to Generate NOW Business, FUTURE Business, and Financial Freedom. It's a powerful resource for anyone eager to achieve their real estate goals.
And don't just think business plans are for kicking off a new year! The best business plans aren't some binder stuck in a drawer somewhere. Those will never help anyone achieve a goal.
Use Your Plan Weekly
Business plans should be living documents – changing and morphing as you grow in your skills and experience – and as you achieve your goals and set new ones! Set aside time, even 30 minutes, to review your plan weekly.
Power Agents®, you'll find yours, plus a whole spectrum of motivational goal-setting, and goal-hitting tools in the Time and Money Management tab of your classroom.
Not a Power Agent®, no problem – you can grab a copy for yourself here:  The Breakthrough Business Plan for Real Estate Agents.
Get started on it today – then come back and join the Power Agent Program – it will help you take your business plan and your career to the Next Level®!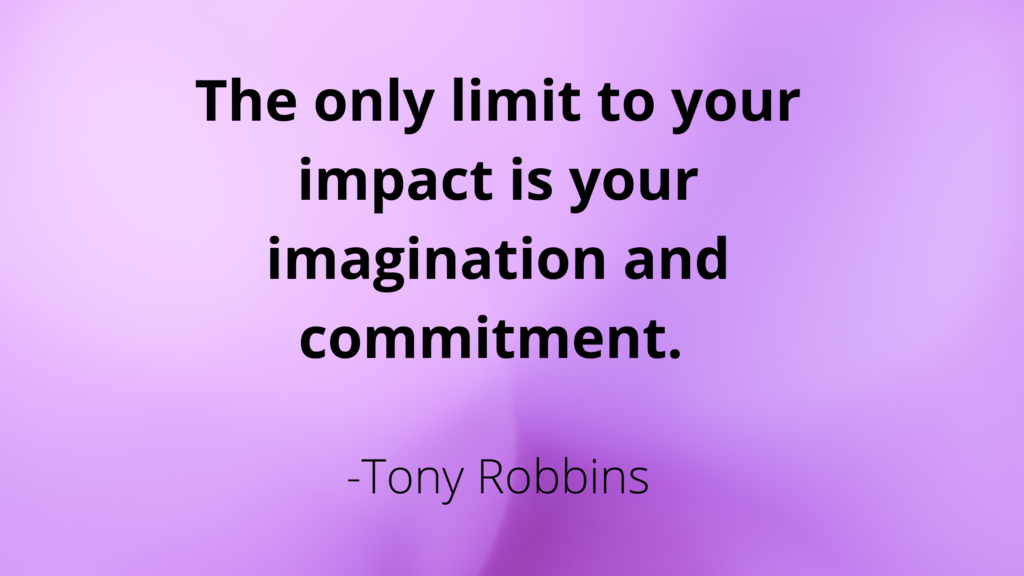 TWO: COMMITMENT
Once you've got clarity on what your goal is, the next step is to commit to taking action.
What action you take is a personal decision, too – just like real estate goals themselves, and they should be. What works for some agents simply doesn't work for other agents.
Try Different Actions On For Size
For some, hitting goals starts with a commitment to just making two calls per day. Have two conversations with other human beings where you are building a relationship and letting people know that you are a real estate resource they can turn to if they have questions or needs.
For others, action might look like committing to prospecting tasks 3-4 days a week for a specific period of time.
What's the Best Real Estate Action Plan?
As Darryl often says, "The best plan, like the best diet – is the one you will actually stick to."
He's a smart cookie, that one. In other words, if your plan is too hard, or too complicated, or so far out of your comfort zone, you'll never do it – then it's the wrong plan.
I love a good Keep it Simple approach. It tends to yield the best success.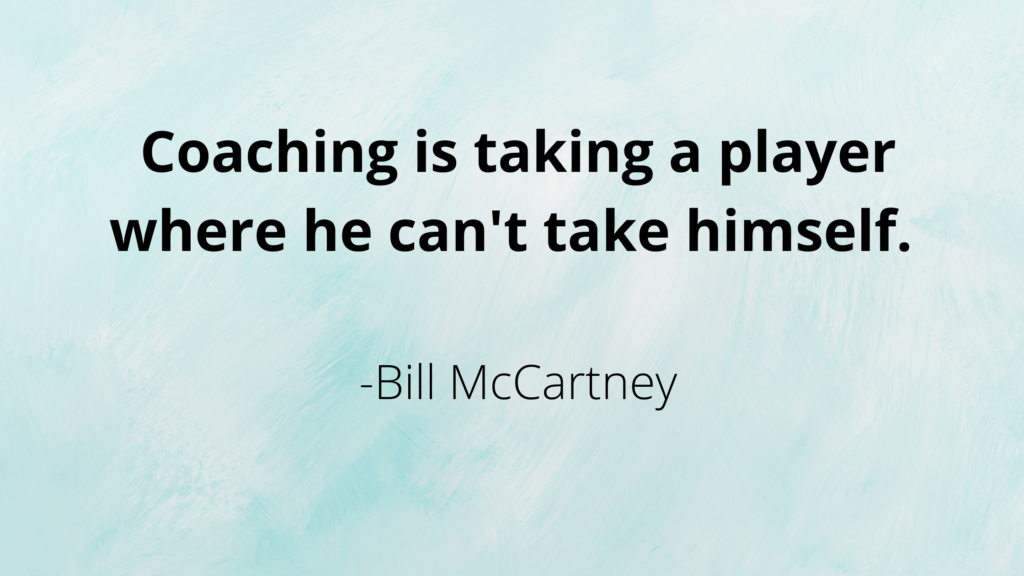 THREE: COACHING
All right, you've got your goals picked out, vision setting, and commitment to a plan – how do you turn up the heat?
Of course, I recommend and prefer ours, the Power Agent® Coaching Program. Not just because it works – of course, it works!
But because it takes a whole business – whole person approach to success.
Designing Lives and Careers Worth Smiling About
Darryl wrote a best-selling book, How to Design a Life Worth Smiling About. It's powerful and breaks down the psychology of smiling and how extraordinary it is to infuse your life and days with joy so that you're not only building a stronger bottom line – but you're building a life you love.
Channel Your Inner Einstein
"In later life, Einstein would say that love is the best teacher, meaning that if you love a thing, you will be eager to learn about it, and the work will not seem hard." ― Robert Cwiklik, Albert Einstein and the Theory of Relativity
How is the Power Agent® Program Different?
We're all about building skills.
The kind that can help you not only get more listings but build listing inventory.
The kind that helps you build a referral base with people you LOVE to work with.
The kind that helps you prioritize service over sales, because that's where the real magic happens
The kind that allows you to communicate – with authority, clarity, and confidence – your value to the buyers and sellers you work with every day.
The kind that doesn't make you memorize scripts.
No Ordinary Real Estate Coaching Program
We're not a "talk at you" kind of coaching program. On our coaching calls, we're solving problems on the fly, celebrating agent success stories, working through new tools and strategies, and listening – really listening to what you need to thrive regardless of what the market is throwing your way.
Power Agents®, set your calendars for every Monday at 11AM Eastern.
Not yet a Power Agent®? Take us for a spin! Try 30 days of coaching for just $5!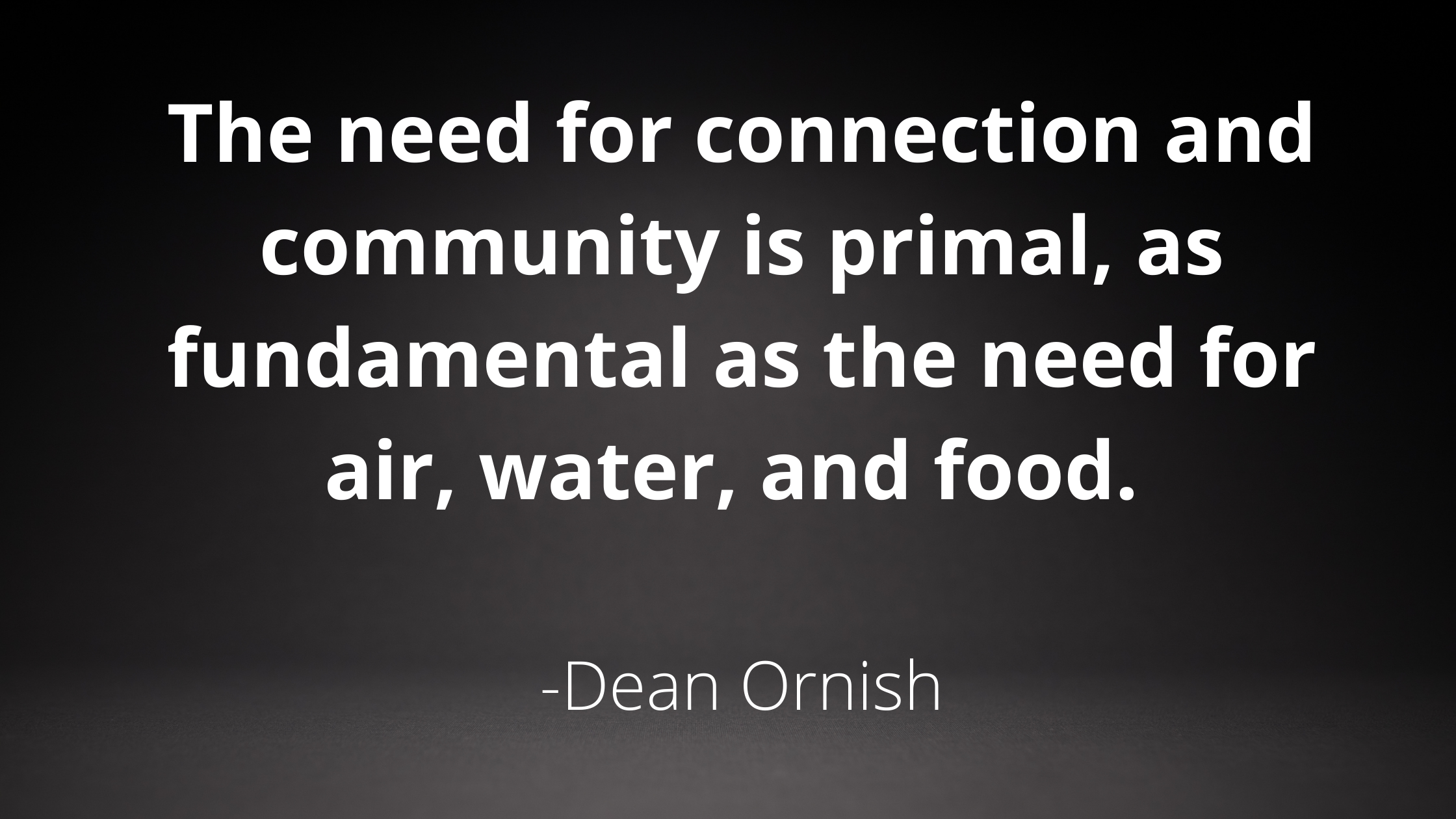 FOUR: COMMUNITY
Here's where achieving your real estate goals really gets good. When you are committed not only to yourself, your business, and your family – but also to the community you serve.
Most top real estate agents aren't self-serving. They aren't in it for the transaction. They're all about the people. The families they serve and the connections they make. The key to growing your real estate business is moving people from being part of your community or farm into your sphere of influence.
To do that, they have to know you, like you, and trust you. To do THAT takes time and consistency.
Here's a great article about building your real estate sphere of influence.
Get Out of Stealth Mode
Be a visible, viable, resourceful member of your community so that when the topic of real estate comes up – you're the first name that is top of mind!
Support local businesses
Become a member of your chamber of commerce
Be a business partner for local schools
Be a business partner for local sports teams
Be visible in your neighborhood farm – door knock, leave items of value
Be an influencer in the social media pages of your area
Get involved in local causes or charities
Be the resource online for all things local and real estate
One of the all-time best strategies we saw Power Agents adopt during the pandemic was to truly lean in and support the people in their community in ways both big and small.
They weren't calling to see who wanted to sell their house, they called to see what they could do to help. They were calling to find out how they could SERVE, not sell.
The Result?
Their businesses thrived, their communities were taken care of, and they established and built a trust that is lasting. You can too. It doesn't take a world crisis to start communicating with your community. Start connecting.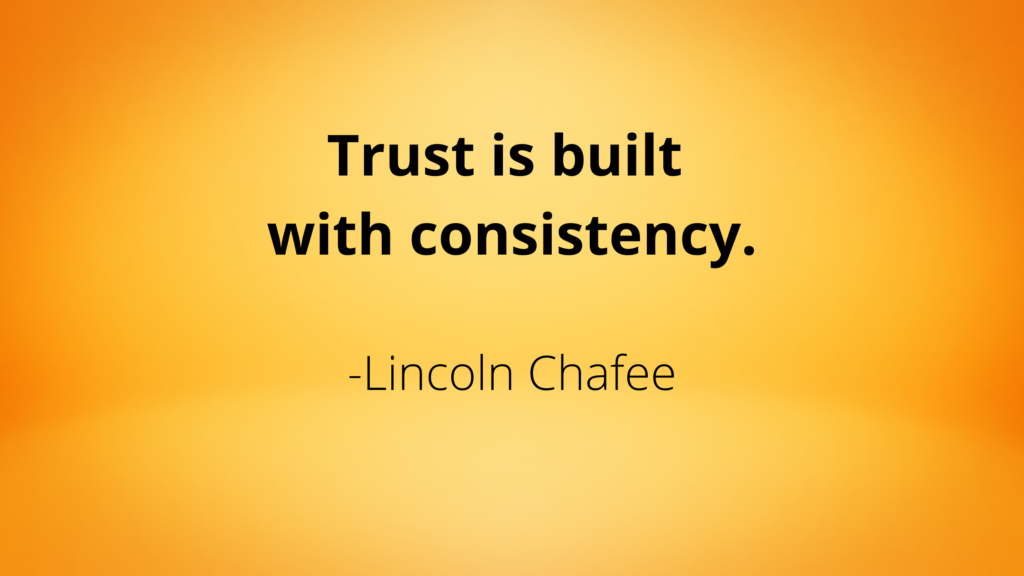 FIVE: CONSISTENCY
How do you build a brand? Consistency.
How do you build trust? Consistency.
How do you cultivate referrals? Consistency.
Be In it To Win It
Achieving your real estate goals and building a long-term referral base is not a hit-or-miss proposition. It's staying in touch consistently. Adding value and being a resource consistently.
It's like when I hear agents who have sent one mailing or one postcard, and they are dismayed when they don't get a call.
Calls come with consistency.
According to the Direct Marketing Association, it takes 7-13 touches to generate a qualified lead from scratch.
Some great ideas for staying in touch and top of mind:
Sending a letter or postcard at least four times per year
Personal card or note on the anniversary of home purchases or birthdays
Call at least twice per year
Host community events
Walk your neighborhood farm
Support your schools and provide items of value for parents
Connect via Facebook or social media platforms
Time to Achieve Those Real Estate Goals
If you're ready to take your real estate journey to the next level, create and achieve your real estate goals, and truly lean into living a life and career worth smiling about then we're here to help you every step of the way!
Get started by implementing these 5 C's of Real Estate Success:
Clarity
Commit to action
Coaching
Community
Consistency
Goals fuel our dreams and help give us the energy to get up every day and work and live with purpose.
Let us help you get to your Next Level®!
For our Power Agents®, you've already got a head start!
You've got the tools and training you need to achieve your real estate goals in the classroom, all the support and care you can use in our Facebook Group, and the best coach in the business to help you steer your course and knock it out of the park in terms of your goals and dreams. 
---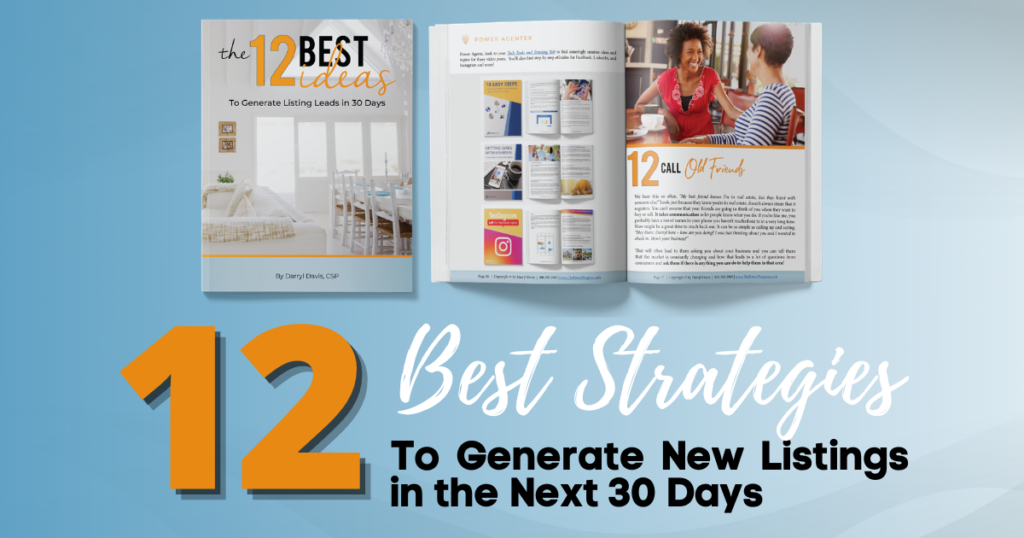 Get the Darryl Davis Newsletter!
If you're not yet a Power Agents®- no stress!
You can try us on for size for less than a caramel macchiato or bottle of cold brew.
You can open the door for an all-access 30-day trial of this extraordinary, success-fueling program for just $5.  
That's it. $5. No contract. No long-term obligation.
Just an extraordinary network of goal-focused agents with a love of learning and a passion to help one another, plus Darryl, plus our terrific team, plus a classroom literally packed to the rim with tools and training for every conceivable aspect of your business. 
Imagine what you could do if you had just a snippet of what's inside The Power Program®! Just a fraction!
Hope to see you on the "inside"! Here's to your success!  
Need help? Contact our team today at (800) 395-3905!