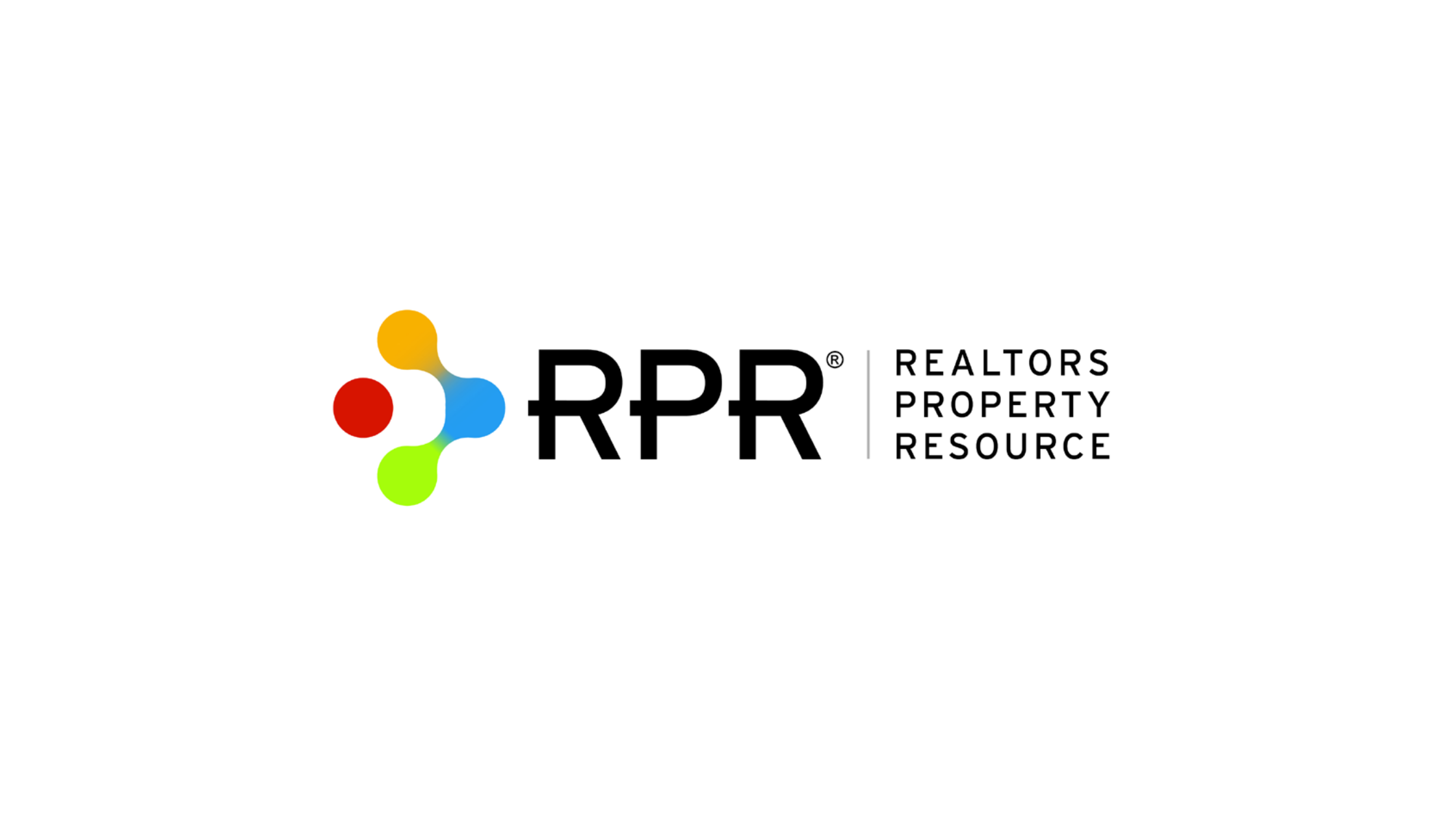 June 19, 2021
Use RPR To Find a Grow a Real Estate Farm and Bottom Line Results 
The Realtor's Property Resource (RPR) is a tool that can help you find new farm areas, cultivate new business, and build your bottom line.
By Real Estate Coach and Speaker Darryl Davis, CSP 
When real estate agents think of farm areas, one typically thinks of a neighborhood, or perhaps a niche like veterans or builders. Farm areas that are often missed (or passed over) are the gated communities, because most real estate agents aren't on "The List", and getting on it can mean jumping through more hoops than a three-ring circus! 
While gated communities are tougher to gain access to, it isn't impossible. One of our Power Agents® discovered a gated community recently by using the tools and training that we offer through our Power Program®, and I want to share a bit about her story. 
A Tale of Discovery
She initially came to me, asking if it was a good idea to try and farm a gated community, though she didn't have access to it — she needed to be invited. 
I suggested to her that if she had any connections within that gated community, she should talk to them, and have them speak with the guards or the administration to have this Power Agent® put on their list of approved people, so that she could come and go.  
She mentioned that the reason she had begun looking into farming within this gated community was because she heard there were eight residents of her town wanting to move in there, and she thought getting herself set up as an agent in that community would provide her with consistent business due to its popularity. So, she dove headfirst into researching.  
TIP: For some tips on how to market yourself in a gated community, read this article by Jacksonville Daily Record.  
RPR
We here at Power Headquarters are huge fans of RPR (Realtor's Property Resource) because of its incredible functionality for real estate agents.  
We were so fortunate to have two wonderful ladies from RPR do some training with our Power Agents®, which was an amazing way to learn how best to utilize this tool in our business.  
Our Power Agent® had used RPR to do some initial research on this gated community, but after our webinar training on some of the new, amazing features that RPR has to offer, she had a much better understanding of how to make RPR really work for her.  
She used it to figure out the rate of turnover within that community, as well as mapping out the information and demographics she was looking for. Her biggest find within RPR was the downloadable spreadsheet that she could use to find and track the more prominent residents within the community, as well as keep all the evaluations of the list prices, sell prices, and value of each property in one place. This is how she realized how lucrative her business could be…if she could manage to get in the gates! 
TIP: For the top takeaways from our online training, read "We Love RPR and Why You Should To." 
Next Steps
I strongly recommended that this Power Agent® do everything she could to get herself approved and into this gated community, though if, for any reason, she wasn't able to gain access, she had other options, thanks to her RPR research. There were two other farm areas near her own neighborhood that had really good turnover rates — one at 6.67%, the other at 7%, so marketing to those two locations until she could financially manage to expand into the gated community were good alternatives. 
The Truth about Self-Promotion
When it comes to farming and self-promotion, it's a numbers game. The more people you can mail to and promote yourself to, the better it is, but you need to be consistent. When you look at your monthly cost to market to those two neighborhoods, you need to be able to sustain that amount for at least 6 months. Why? Because it may take that long for them to remember your name and face, and what you do for a living. Marketing and self-promotion are just a matter of constantly and consistently reminding people that you are here.  
I also wanted to mention that our Power Agent® did something else that I thought was good to point out — rather than putting all her proverbial eggs in one basket with a new vendor, she tested them out with a small neighborhood to see if it was worth putting more of an investment in. She tried Quantum Digital, who supplies monthly mailouts and postcards. To her surprise and delight, she got two hits through that platform!  I had to commend her for having the financial sense (and cents) to run a test mailout with a small number before committing to a large neighborhood.  
My Recommendation
When you are starting a mailing campaign, rather than just sending a mailout monthly, you will get a serious jumpstart on your results if you send out mailings every other week for the first two months, then pull back to monthly. When you bombard them a little more with your name, face, and what you do, they are more likely to remember you, and you will get more results sooner.  
What's Next?
Are you ready to start taking things to the Next Level®? It's time to find a comfortable balance between "staying in your lane" and "off-roading" when it comes to pre-qualifying clients and showing homes. 
Power Agents®, you can check out the RPR Learning Center tab in the Classroom for more information on how to serve the needs of Buyers. Whether you need a boost of confidence or empowering strategies, Darryl will help you get the skills you need to be the go-to agents for the buyers in your farm area. 
---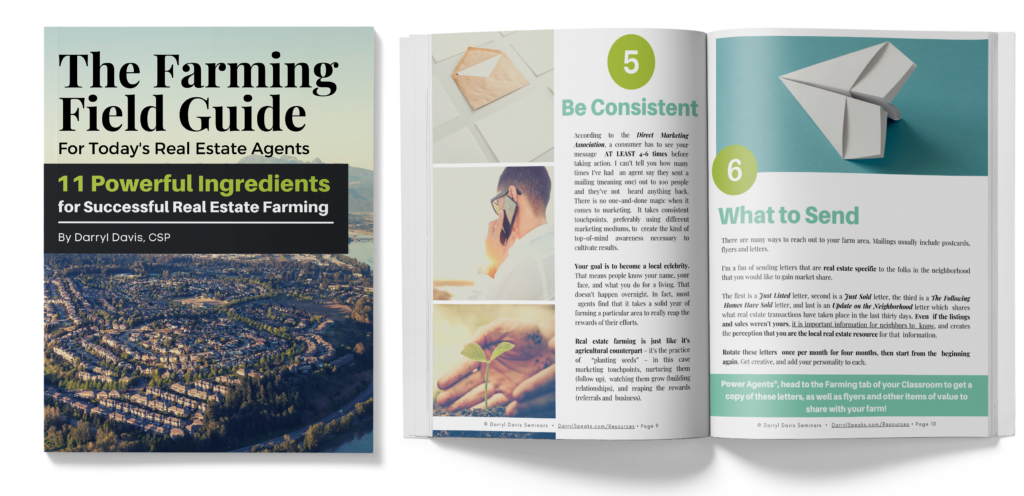 Get the Darryl Davis Newsletter!
Not yet a Power Agent®? Did you know that for LESS than the cost of a Starbucks coffee, you can have access to hundreds of marketing, prospecting, and objection handling tools – live weekly coaching, podcasts, webinars, and more?  Enjoy our FREE eGuide: "The Farming Field Guide For Today's Real Estate Agents". 
Start your Power Agent®  trial and have total access to every tool we have including letters, dialogues, training tips, webinars on demand, eGuides, and marketing tools for just $5. 
Contact our team today to sign up or get the answers you need: (800) 395-3905!