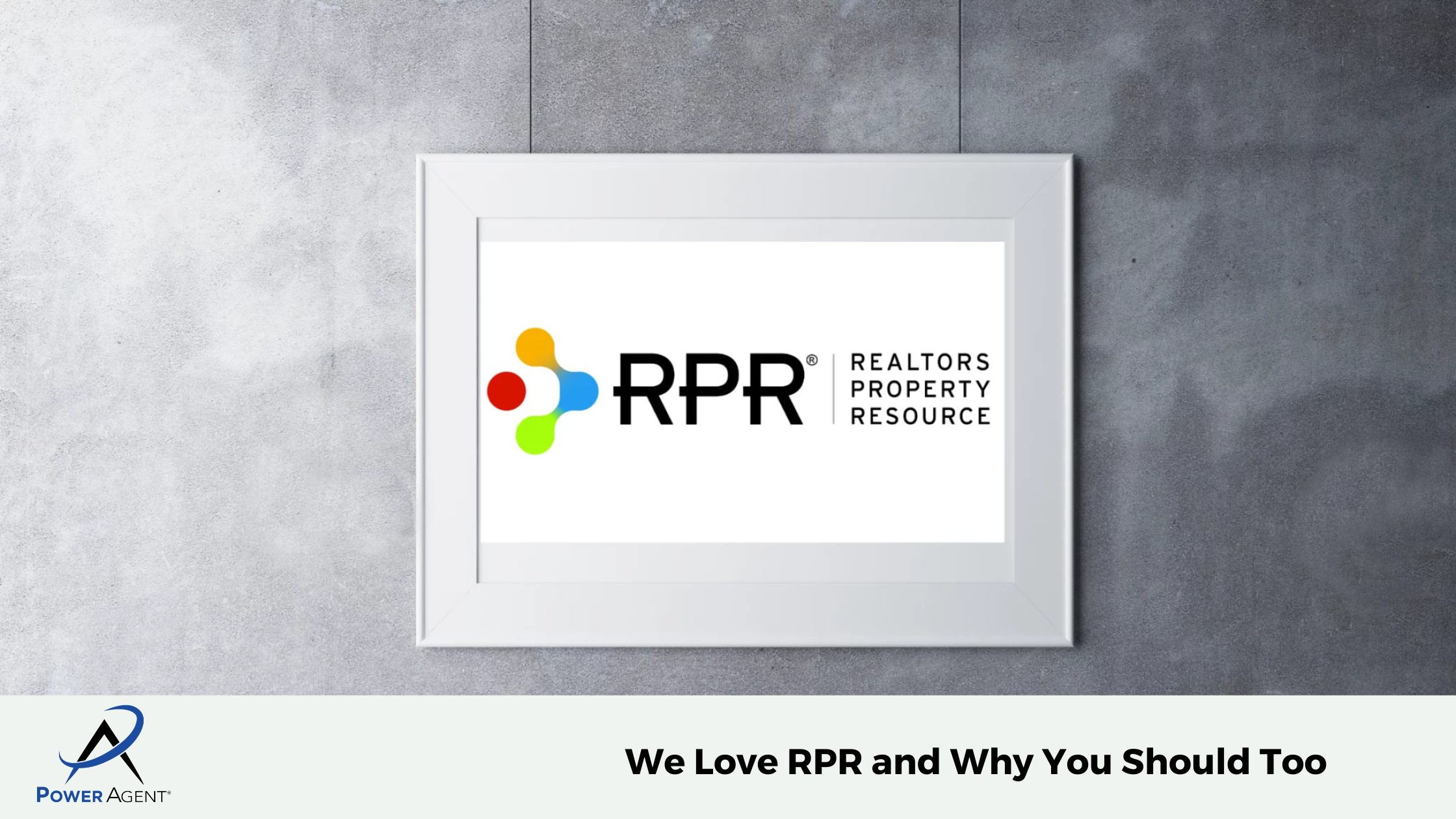 April 5, 2021
We Love RPR and Why You Should Too
POWERFACT:  RPR (Realtors Property Resource®) is a part of your NAR Membership – and it's one of the best tools in the business!
by Julie Escobar
Wow. We love RPR®. So much so that it usually comes up at least once in every coaching call and webinar. It's a tremendous tool for agents and one that for some reason seems like one of the best kept secrets in the industry. And? It just got BETTER. It was always good, don't get me wrong – but their new user-friendly interfaces, robust CMA tools, super-easy mapping and data features all make it a must-use for today's agents eager to be competitive and showcase some seriously professional prowess.
That's why invited the delightful Jo Teeter and Katie Gleboff, both Training Managers for RPR to do a webinar for our Power Agents®.
For a solid hour they wowed us with their comprehensive platform — and their keen insight into industry best practices and using data and tracking tools to prospect with confidence.
8 of Our Favorite Takeaways
1. The CMA tools are Extensive and Beautiful 
Like Katie, we were a big fan of showcasing the larger property pictures and the ability to visually lay out a property report with a lot of accuracy AND panache!
2. The Property Search functionality is Like Nothing Else
And they've spared nothing in terms of ease of use.  Sometimes search systems can feel clunky and not intuitive. With RPR – you'll be navigating like a tech wiz!
3. Their customer support is literally 24/7/365
All day, every day, all year around. Friendly, real people, who know what they are doing and how to help you.
4. Not just data – rich data
In other words, you can search by neighborhood, street, zip, etc. – but you can also drill down and search by economic and demographic data! (Think — I want to find homeowners with an income over $300,000 who have been in their home at least seven years." Now we're talking prospecting with a whole new level of information.
5. LOVE the Market Activity Report
A quick way to search everything that is happening up to the minute in your market. Active, pending, sold, expired, distressed – the works. That's wow factor — and gives you the ability to speak with confidence.
6. Commercial and Residential
They've thought of everything- and everyone – both residential and commercial agents will find what they need to make data their friend.
7. Realtor Valuation Model® 
(RVM®) is truly one of a kind. You'll love it and your clients will love it.
8. They Make Learning Easy
Some people learn by video, others by reading articles, and still others by printable guides. RPR has a full scope of learning tools to ensure you get the most from their valuable tools.
Power Agents®, we've added a portal directly in your classroom so that you can easily sign in to your RPR account right from The Power Program, that way you've got all your coaching, training, marketing — and now data and MLS tools all in one place!
---
Get the Darryl Davis Newsletter!
Power Agents®, you won't want to miss a minute of our hour+ webinar on demand with Jo and Katie – find it here –– along with the helpful Q&A from the session!
Not yet a Power Agent®? Click here to learn more about how you can access hundreds of marketing, prospecting, and objection handling tools – live weekly coaching, podcasts, webinars, and exclusive interviews and training sessions like this on with our RPR Training Specialists!
Need help? Contact our team today at (800) 395-3905!