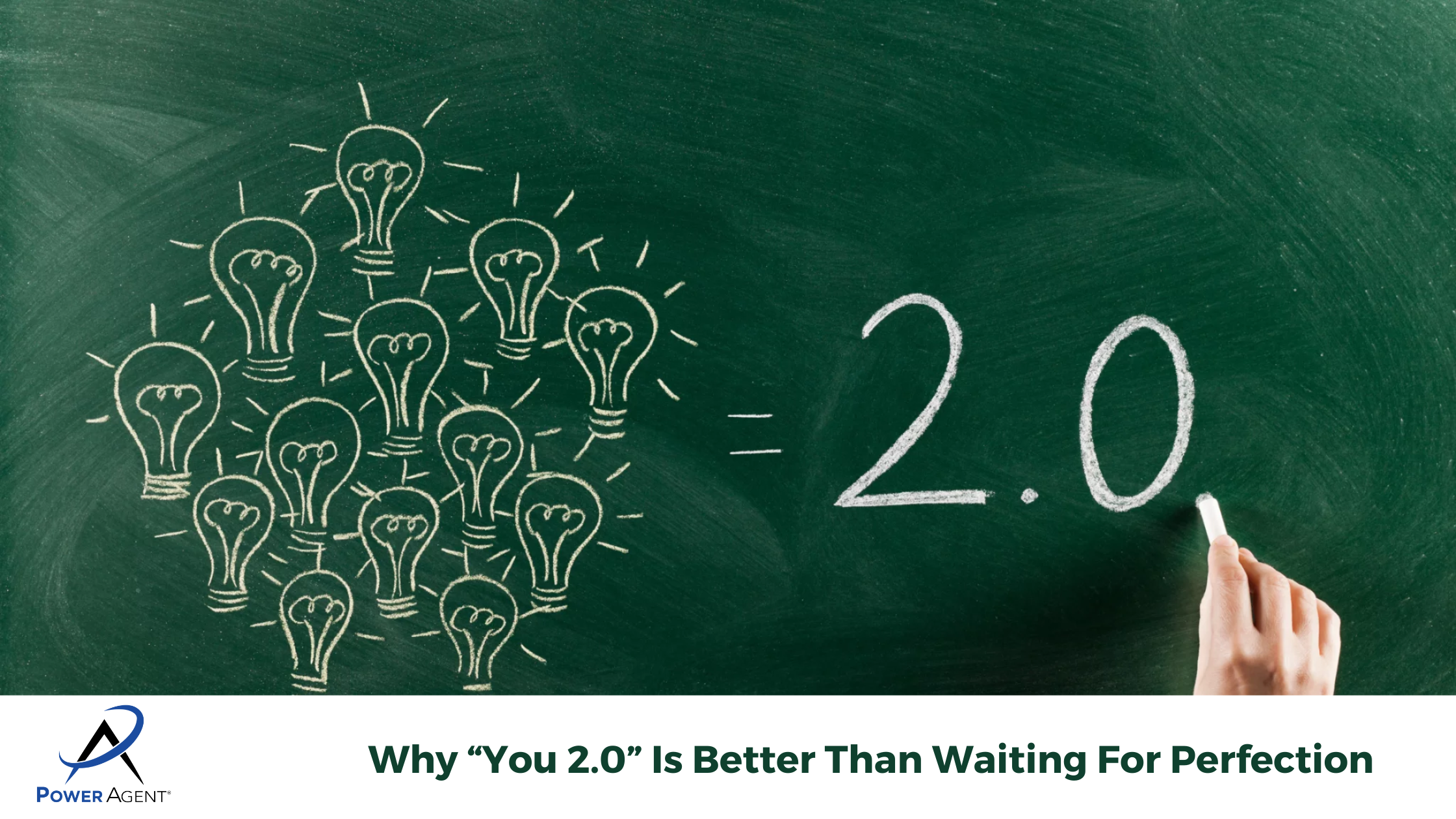 September 18, 2021
Why "You 2.0" Is Better Than Waiting For Perfection 
If we are waiting to be perfect before we start, we will never do anything. When we see ourselves as growing into better versions of ourselves as we gain experience, that's when we can accomplish great things.
"Pull the trigger." No, I'm not talking about the latest cop TV show, I'm talking about going after the things you want!  We have goals…hopes…dreams…aspirations…ambitions…call it whatever you want, but there are things we want, but we have been hesitating. You have been waiting for everything to be PERFECT in your business before you feel like you could take action. 
What are you waiting for? Are you waiting to get good at a skill? Waiting to learn something? Or, are you waiting to have a certain number of listings or to have an assistant? 
What holds you back from putting yourself out there? 
Things You Don't Need
You tell yourself, "I need to get ready to make these calls. I need to memorize the dialogue and find someone to practice with. I need to learn this skill, or that skill, and I need to get my website up and running. My website needs to be perfect and I need the perfect brand." You keep telling yourself you need all these things (and a million more) before you will have the confidence to do what you need to do.  
I learned something valuable very early on in this business: "It's better to have 80% of something than 100% of nothing."  
Analysis Paralysis
There is something I call "Analysis Paralysis." The desire for perfection keeps us from producing results in our lives.  
I just bought an electric car recently because I wanted something a little different this time, and trying to do my part for the environment, also. It's a Volvo Polestar 2. It's a really cool car and is actually run by Google, so I just have to say, "Hey Google, raise the temperature" or "Hey Google, turn on the rear defrost."  
Now, the car doesn't have all the apps that Google has, and I actually have an iPhone which can't yet communicate with the car yet, but it's going to come because they're going to upgrade it. Just like Tesla when it first came out, drivers had to download upgrade after upgrade.  
Now, can you imagine if Volvo or Tesla had waited until their cars had all the apps, bells, and whistles before rolling it out? These cars never would have seen the highway!  
Another example is Windows. Does anyone remember Windows 98? Then we got Windows 2000 and so on. What if the software developers had waited until it was perfect? We would probably be typing in binary code. Even worse, what if they had released their software, but never did updates?  
The Point of Upgrades
The point is, these companies release their products and then, as time goes on and as they learn and develop the technology, they release updates. You are the same way. You release yourself into your business, and as you learn more and get experience, you have "You 2.0" and then "You 3.0" and so on as you improve over time.  
Guillermo del Toro, an academy award winning film director, said once, "In the end, perfection is just a concept – an impossibility we use to torture ourselves and that contradicts nature." 
Stop trying to be perfect, stop waiting for your life to be perfect, stop trying to make your business perfect. Put yourself out there, because the world is waiting for you.  
What's Next?
Are you ready to start taking things to the Next Level®? If you don't already know what you need to do to get to your next level, we can help!  
Power Agents®, for more strategies and tools for helping homeowners in need and getting prepared, check out the Disaster Plans and other content in the Farming, Self Promotion, and Mailings tab in the Classroom. Whether you need a boost of confidence or empowering dialogues, we are here to help you get the skills you need to be the go-to agent for the buyers and sellers in your farm area. 
---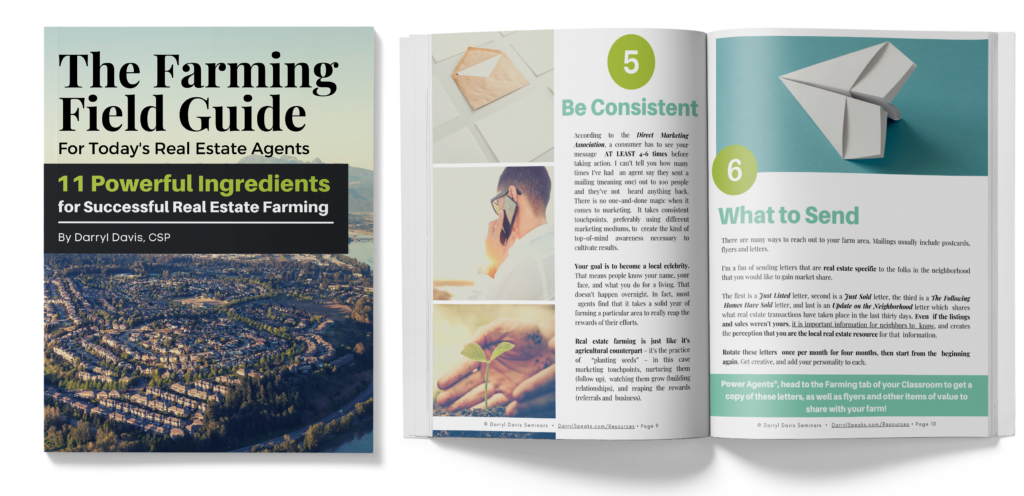 Get the Darryl Davis Newsletter!
Not yet a Power Agent®? Did you know that for LESS than the cost of a Starbucks coffee, you can have access to hundreds of marketing, prospecting, and objection handling tools – live weekly coaching, podcasts, webinars, and more? And as a bonus, get our FREE copy of our incredibly valuable: "The Farming Field Guide: Plant the Seeds To Generate New Listings and Referrals." 
Start your Power Agent®  trial and have total access to every tool we have including letters, dialogues, training tips, webinars on demand, eGuides, and marketing tools for just $5. 
Contact our team today to sign up or get the answers you need: (800) 395-3905!