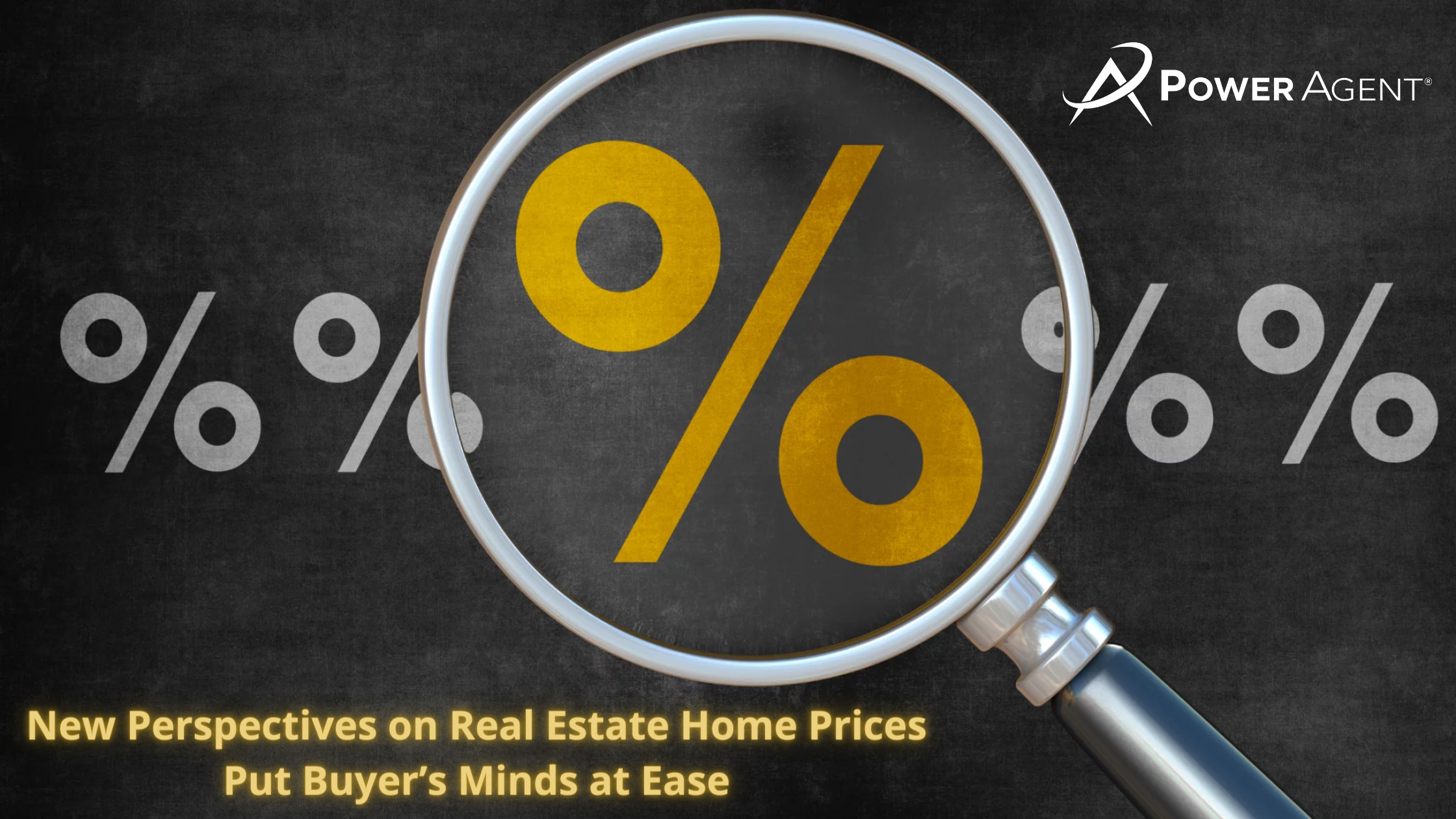 July 9, 2022
New Perspectives on Real Estate Home Prices Put Buyer's Minds at Ease
High home prices and interest rates could deter current home buyers, however, presenting the numbers in a new way can help your buyers gain a new perspective.
"Homes shouldn't cost this much!" Sound familiar? With the price of homes currently high (and in some places, still rising), trying to put your buyer's mind at ease with these numbers and coach them through the decision of whether or not to buy now can be difficult. It isn't just the price of homes that have gone up either; it's home insurance and mortgage rates as well. So, how do you break these costs down so they don't overwhelm your buyers?
"What It Should Be" vs "What It Is"
Buyers have seen the eye-watering high price tags on homes, and we're definitely coming through a period where the asking price is really the starting price. They are nervous about paying that much and are afraid to bite off more than they can chew financially. They need your expertise and reassurance, and one of the best ways to provide that is to give them a more realistic idea of what they are getting into.   
When it comes to insurance, and interest rates, what goes up rarely comes back down. Even the price of homes keeps going up, though there are periods of cooling. Over the long term, they increase in value and are one of the best investments a person can make.   
When your buyers hesitate to buy because of rate hikes or market conditions, it's important to remind them of what their commitment is to buy in the first place and to not try to "time" the market. The market is what it is, and without a working crystal ball, what will happen a year or two from now is uncertain. What can anticipate is that prices will remain high for some time and it's not LOOKING like the rates are going to drop, at least not significantly, any time soon.  
Break Home Prices and Costs Down into Payments
It's about keeping things in perspective. Instead of looking at the total price, focus on what that price would be in monthly payments. Think about it. Every bill you have is paid on a month-to-month basis. When seeing a price, one can forget that it's intended to be spread out over 25 years, and that big number can be a shock to the system!   
If you can break down the costs of the home, insurance, and interest rates into what they would pay monthly, they have a more practical way of understanding how those costs will fit into their budget. If their monthly payments over the last year were $3,000, and the rate changes bump that to $3,200; the question for your buyers would be, "Is that still a manageable number for you?" If it is, great, if it's not, then you might have to start with a lower-priced home to get in the monthly payment range that meets their budget requirements..
Related Reading: Fortune Builders – Breaking Down the 5 Aspects of a Mortgage Payment 
Your Job as a Real Estate Coach for Consumers
Part of coaching buyers is helping to keep them from getting twisted up about the costs of housing, insurance, and interest. No matter what anyone's opinion is on how much something "should" cost-it's your job to present the facts and options and help buyers determine what's best for them.  Savvy agents remind buyers that they should make decisions based on what they are committed to in life and not let these other things be a distraction from reaching their Next Level® and buying a home. 
Related Reading: How To Keep Your Frustrated Buyers Committed to the Hunt 
Calling All Real Estate Agents! 
Are you ready to start taking things to the Next Level®? It's time to find a comfortable balance between "staying in your lane" and "off-roading" when it comes to pre-qualifying clients and showing homes. 
POWER AGENTS®, you can check out the Webinars-On-Demand tab in the Classroom for more training of all kinds, and don't forget to check out the Time and Money Management tab too! Whether you need help with dialogues, or to be more confident and skillful in starting up conversations, we have the know-how to help! 
Never Miss a Power Agent Training Event Again! Click here to subscribe to our BRAND NEW Calendar feature! 
---

Get the latest real estate training tips delivered to your inbox!
Not yet a POWER AGENT®? Did you know that for LESS than the cost of a Starbucks coffee, you can have access to hundreds of marketing, prospecting, and objection handling tools – live weekly coaching, podcasts, webinars, and more?   
Start your POWER AGENT®  trial and have total access to every tool we have including letters, dialogues, training tips, webinars on demand, e-Guides, and marketing tools for just $5. 
Contact our team today to sign up or get the answers you need: (800) 395-3905!