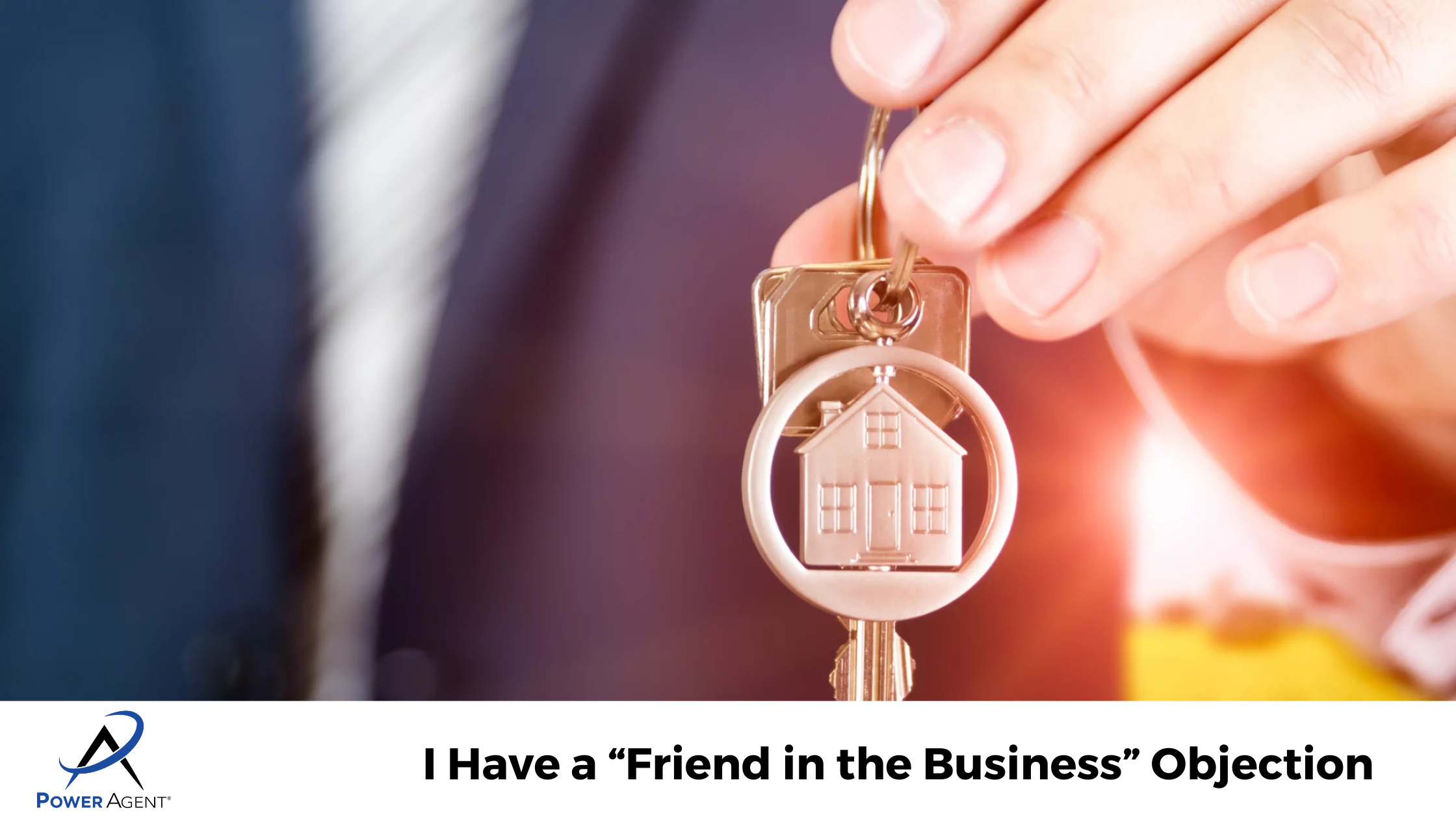 August 1, 2021
I Have a "Friend in the Business" Objection
"I have a friend in the business" is a common expression from buyers and sellers you hope will become clients, but explaining why that's not ideal too often falls on deaf ears.
One of the common excuses buyers and sellers give when they hesitate to meet with you is the old, "I have a friend in the business" trick. One of our Power Agents® recently told me of her latest experience with this — she had been working with a buyer for awhile when they announced that a friend of theirs was going to find their home instead, and this agent was trying to explain why sticking with her to help the buyers with the transaction was in their best interests. 
The Buyer Agency Agreement
First, this is exactly the reason why I strongly recommend all buyers sign a Buyer Agency Agreement, which states that the buyer will work exclusively with that agent. By choosing to buy a home privately from their friend is a breech of that agreement, and they will still be bound to pay the Power Agent®. 
Objectivity Is Lost
There are many professions I can reference here, like attorney's don't represent themselves in court (because they have a fool for a client!), surgeons don't operate on their family members, plus other examples where working with friends or family is a bad idea or a conflict of interest. This is why: You are too emotionally attached to the person, the situation, and the outcome to see things objectively. It clouds your judgement, and then you make mistakes. 
There is a saying that I really love: "When you are in the picture, you can't see the frame." As real estate agents, one of the biggest things we bring to the table for our buyers and sellers is our objectivity. Working with a friend is actually detrimental to a buyer because that objectivity is gone, and the buyer or seller may not get the truth. It can also be detrimental to the friendship if things don't go the way your hope, and the buyer has to fire their friend, or remain stuck in a bad situation.  
TIP: For more tips and dialogues on addressing this, check out this related article and video! 
Is The Home Worth Risking the Friendship?
It's natural to want to support your friends, but by doing so, you risk the friendship. The Buyers need to decide whether purchasing a home with their friend is worth risking the friendship if things go badly?  
Having a real estate agent who is objective, who can point out the hard truth, and who can remain emotionally detached from the sentimentality of selling, or the warm fuzzies of buyers as they fall in love with a home is why clients should not work with friends, who will inadvertently get caught up in the excitement themselves.  
TIP: This U.S. News article dives into several reasons why hiring your friend to sell your home is not a good idea: "5 Reasons Not To Use A Friend As Your Real Estate Agent" 
What's Next?
Are you ready to start taking things to the Next Level®? If you don't already know what you need to do to get to your next level, we can help!  
Power Agents®, for more strategies and tools for handling all the objections from buyers and sellers, check out the amazing content in the Objection Handling tab in the Classroom.  Whether you need a boost of confidence or empowering dialogues, we are here to help you get the skills you need to be the go-to agent for the buyers and sellers in your farm area. 
---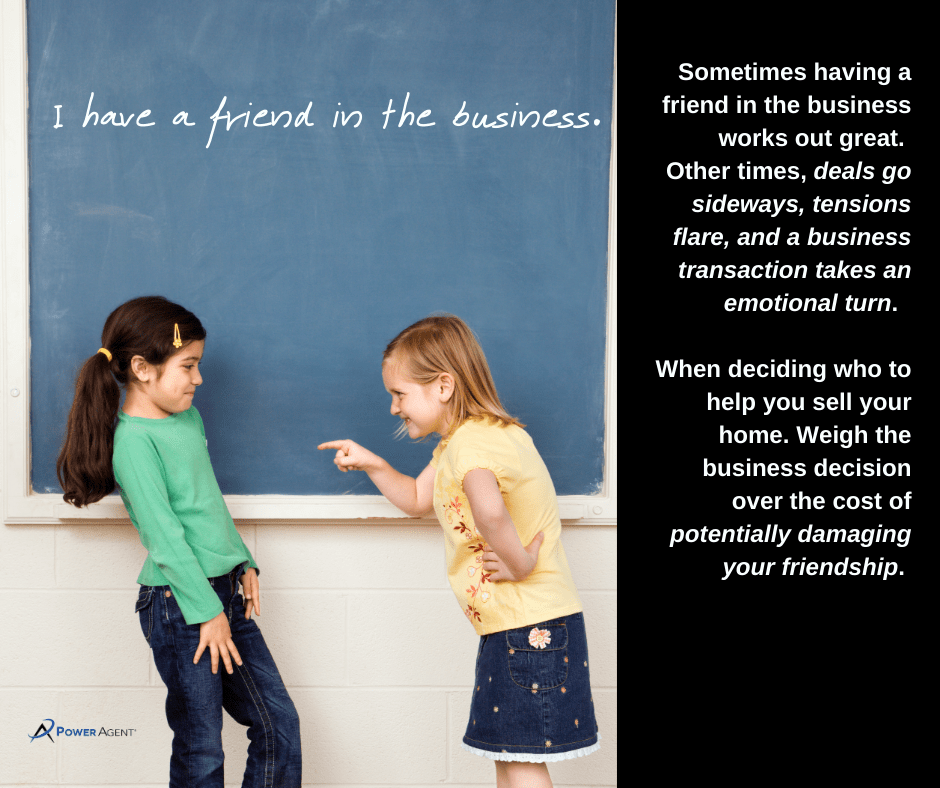 Get the Darryl Davis Newsletter!
Not yet a Power Agent®? Did you know that for LESS than the cost of a Starbucks coffee, you can have access to hundreds of marketing, prospecting, and objection handling tools – live weekly coaching, podcasts, webinars, and more? And as a bonus, get our FREE copy of our incredibly valuable: "The Farming Field Guide: Plant the Seeds To Generate New Listings and Referrals." 
Start your Power Agent®  trial and have total access to every tool we have including letters, dialogues, training tips, webinars on demand, eGuides, and marketing tools for just $5. 
Contact our team today to sign up or get the answers you need: (800) 395-3905!