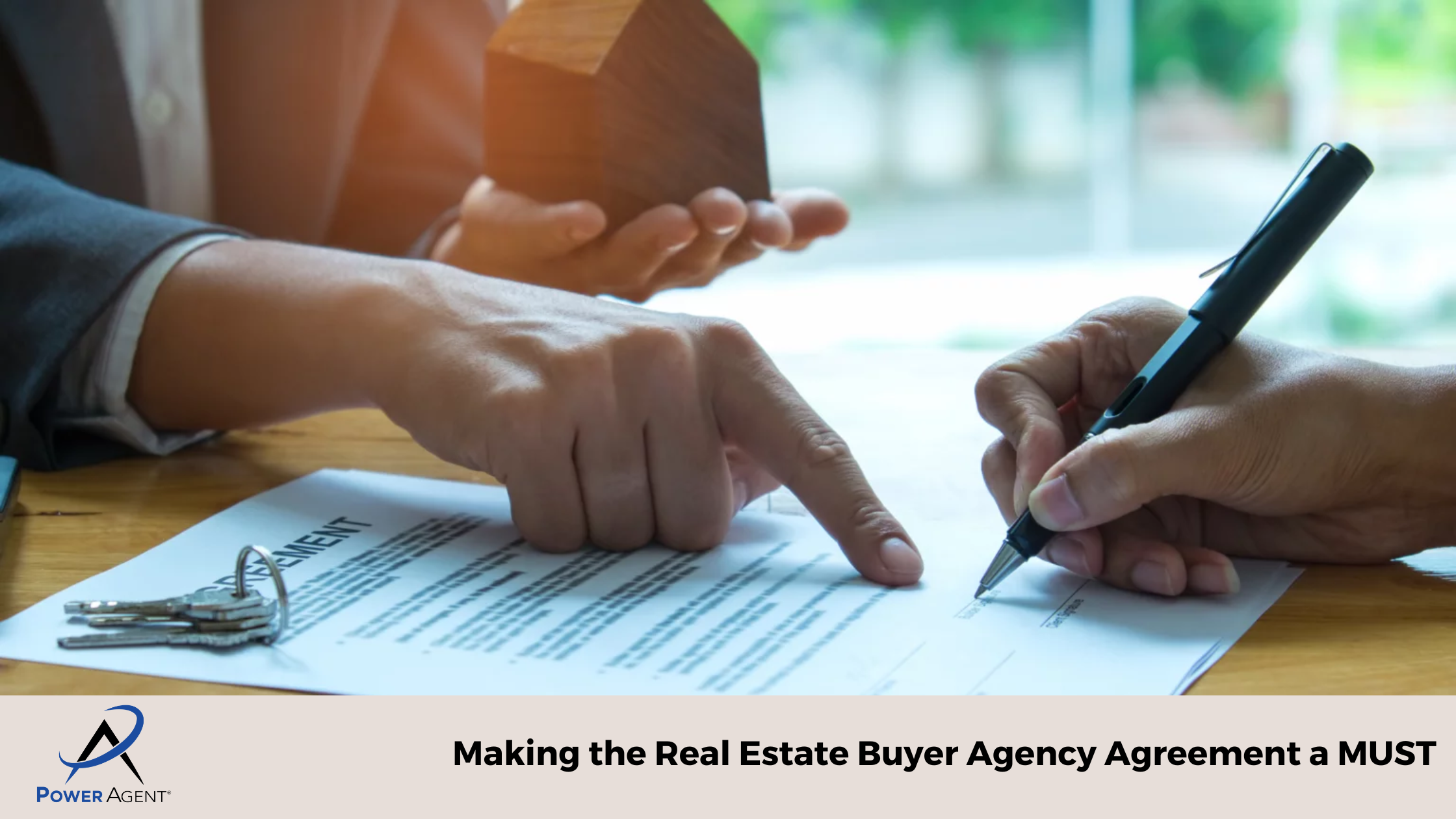 April 4, 2023
Making the Real Estate Buyer Agency Agreement a MUST
Stop asking, "Should I have a Real Estate Buyer Agency Agreement with every buyer?" The answer is YES. 
By Real Estate Coach and Speaker Darryl Davis, CSP 
You've all heard me mention (often!) the importance of having a Buyer Agency Agreement. It comes up on almost every coaching call, and it's my strong recommendation that all agents have one with every buyer! In fact, I do more than just recommend it.  If you want to be a real estate success story, insist on it! 
What is a Buyer Agency Agreement Exactly?
It's every real estate agent's safety net. This legal document outlines the expectations of both the buyer and the real estate professional.  By signing, the buyer agrees to work with that agent exclusively. It holds the buyer accountable, so if you are going to do all the work of finding them a home, you ensure that you are going to get paid for it.  
We found a great article by Fivewalls.com that explains the Buyer Agency Agreement to buyers in this article. 
The Buyer Agency Agreement essentially says, "For the next 6 months, I'm your agent. Here's how I work, and if you should find a house that you want to buy, you must buy it through me. If you buy through another agent, you still owe me a commission." 
Protecting Your Interests, Not Just the Buyers
This agreement protects you. When they sign this, they are hiring you to be their agent. It's a mutual commitment, saying these are the things you are going to do for them, this is what you expect from them, and now you can be comfortable in looking for their home.  
This agreement also benefits the buyer, because they have the reassurance that they will gain a much better level of service and representation from you when it comes to finding their dream home. 
The Balance has a great article as well that discusses whether or not a buyer should sign this agreement. (Psst, the answer is YES!)  
Should You Wait to Work Until You Get a Signed Agreement?
Absolutely! If you are spending a lot of time driving all over to find them a home, and they haven't committed to you, you are essentially working for free. Before you start doing the work, you need their commitment.  
Weed Out the "Cheaters"
In an interview with Kathrin Rein, the #1 Real Estate Agent in Florida for Keller Williams, we loved her opinion about why every agent needs to have a Buyer Agency Agreement.  
"With sellers and buyers, I don't meet them until they have signed an agreement. I wish I had insisted on the buyers agreement years ago, because they would have just saved me time. You can filter out all those people that are going to cheat on you later anyway, so it's better that you can discover that up front. With the time that you save yourself, you can lay by the pool and spend time with your children — that's what I prefer to do." 
She has discovered the same thing that I learned myself over the years.  If a buyer doesn't sign a Buyer Agency Agreement with you up front, they're already telling you, "I'm not committed to working only with you."
If the buyer refuses to commit to you, why are you, as an agent, being more committed than they are? Why would you work for free and open up all these doors for the buyers when they probably won't buy with you anyways?
You are doing all that work just for the CHANCE to earn a commission rather than spending your time, effort, and skills on someone who is committed 100% to you. 
Know Your Value and Insist on It
As a real estate agent, you need to know your value, and know the difference between chasing down, and living your life as a real estate success story! 
When you have this Buyer Agency Agreement signed, you have trust in your buyers, so if they go to open houses one afternoon, you don't have to follow them around because you are afraid to lose them. You can have confidence and faith that if they do see something they like, they are going to talk to you about it to take the next step.  
Ready, Set, Go!
Are you ready to start taking things to the next level? If you don't already have a Buyer Agency Agreement, make it your PRIORITY today to find one, and start using it!  
Power Agents®, you'll find lots of tools to be more confident, productive, mindful, and courageous in our Buyers tab in the Classroom. Be sure to download the totally customizable Buyer's Guide – it's a powerful tool to communicate value to your buyers and get those agreements signed! 
---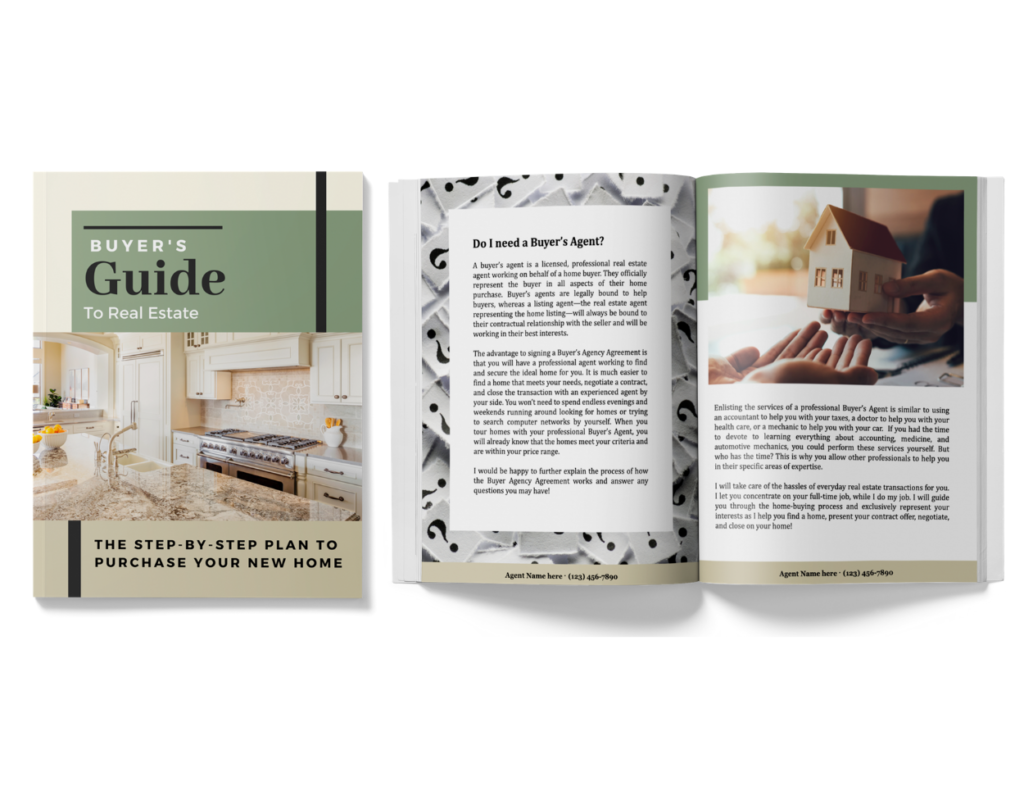 Get the Darryl Davis Newsletter!
Not yet a Power Agent®? Click here to learn more about how you can access hundreds of marketing, prospecting, and objection handling tools – live weekly coaching, podcasts, webinars, and more!
Start your Power Agent®  trial and have total access to every tool we have including letters, dialogues, training tips, webinars on demand, eBooks, and marketing tools.
If you're ready to have everything you need to handle whatever the market tosses your way — get started today! 
Need help? Contact our team today at (800) 395-3905!