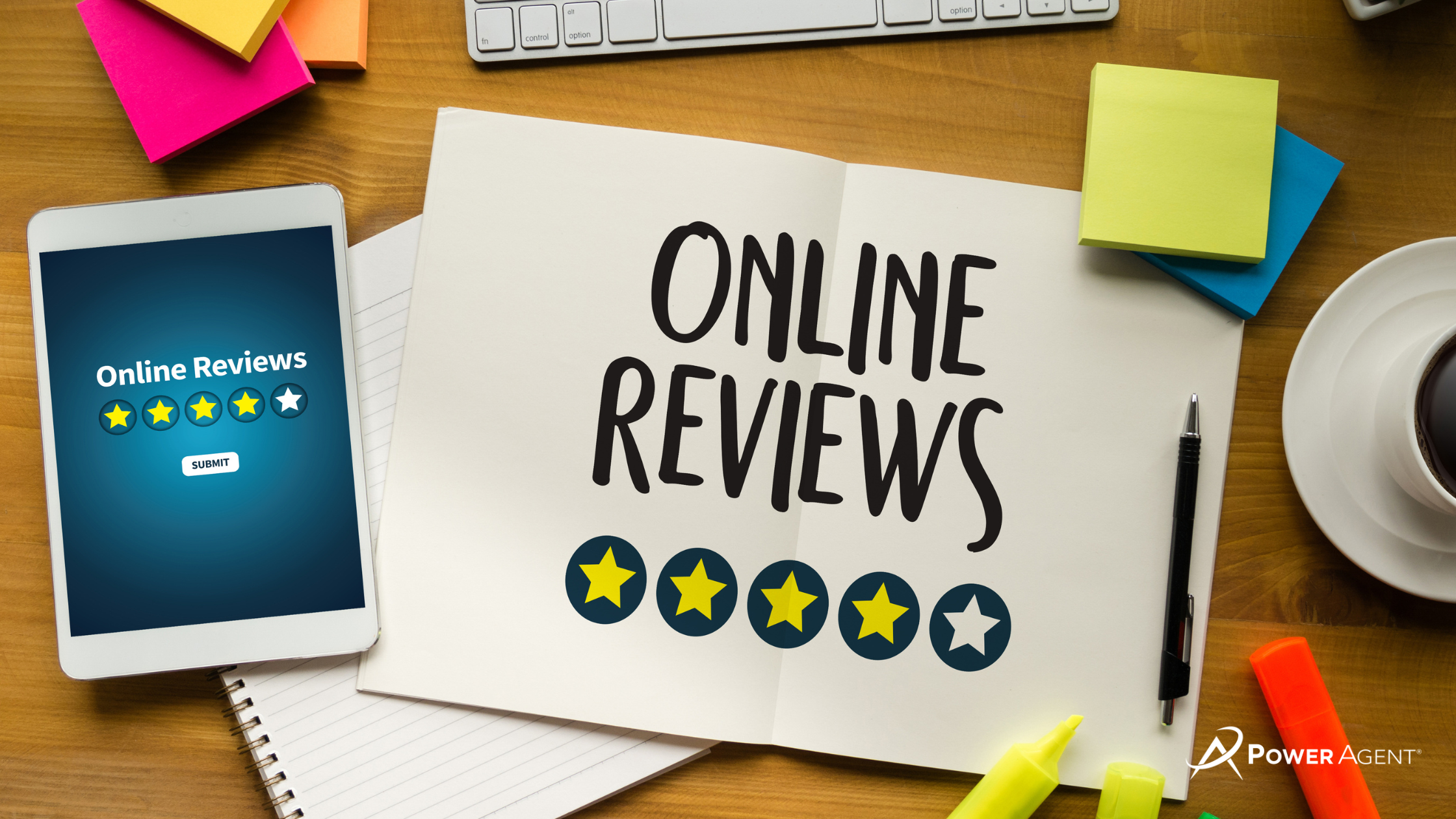 March 3, 2023
How to Get Your Real Estate Clients Excited About Giving Testimonials
As a real estate agent, there is tremendous value in setting up a simple review system for your clients to easily and quickly share their testimonials!
Use a Review Management Software 
We are big fans of automating whatever we can, and that includes the process of collecting and managing testimonials and reviews. After all, being able to use reviews to your greatest advantage to promote you and your business is why you ask for reviews in the first place! So, how can you automate the testimonial-gathering process? 
A review management company can be your best friend in this aspect of your career, and here in the POWER Program®, we love Oggvo! They offer a simple way of asking for reviews (without sounding greedy), but more than that, they have all the tools you need to automate and manage your reviews, optimizing them for the greatest impact.  
We don't want to get lost in all the technical jargon regarding Search Engine Optimization (SEO), but one of the best places to post and get reviews is Google. There are a lot of perks to having reviews on Google (aside from their outstanding SEO) that have tremendous benefits for real estate agents, and setting up a business page is easy! 
Another company we love is Trustpilot. Not only can you collect reviews with this handy site, but it will also connect to your business website, allowing you to keep all your reviews in one place.  
We also love Rate My Agent as a place to collect and display reviews. This is available both in the U.S. and Canada and is known to be one of the best places for homeowners to find an agent they would like to work with.  
Now, if you don't have a fancy online platform, don't worry! You can create a Google Form or use survey software like Survey Monkey or Typeform – none of these platforms require much effort, and thankfully, no coding experience is necessary! 
Make it Simple and Quick 
The key to getting your customers to leave positive reviews is by making it as easy and accessible as humanly possible. If it isn't user-friendly or seems like it's going to take some time, your clients are going to put it off for later and, if we're being realistic, will likely never come back to it.  
You also want to ensure that all review platforms are mobile-friendly. Tech-savvy clients don't want to bother having to search for a computer to leave a review, which means that's a testimonial you will never see. Provide links directly from your website or email campaigns for clients to quickly and easily get to the review platform, no matter their device. 
Last but certainly not least, keep it short. Too many questions or fields to fill in will have your clients dipping out halfway through when they get busy (or worse, bored!).  
Related reading: 5 Great Tech Tools to Win in This Business 
Ask at the Right Time 
When they say, "Timing is everything," they might be talking about when to ask for customer feedback. Asking for reviews immediately after closing might be too soon, though it can also be a perfect time. You will have to assess your client's current mood and determine whether now or later might be the best time to ask.  
My preference is to take a quick video at closing to commemorate the moment. Clients are generally pretty happy and excited about being homeowners. Taking 60 seconds to ask your clients a few quick questions about how they are feeling right now and how they felt about working with you can give you some excellent reviews. You can then share this video with them after and post it to your social media. 
Some clients need a little space before they are ready to give feedback or a testimonial, but on the other hand, waiting too long may mean that their memories of working with you have faded away (we all know how quickly life moves). A good rule of thumb (if you don't ask at closing) is a week after closing—this gives them enough time to settle into their new home before they are ready to give a testimonial. 
Create a Dedicated Website Page 
The easiest way to set up a review method is to develop a dedicated web page where customers can leave feedback. This page should be easy to find and navigate — preferably at the top of your website or in the main menu — so that customers don't have any trouble locating it. You can also create a "Review Us" tab or button on each site page to serve as an additional reminder that buyers and sellers can provide feedback. 
Be Specific About What You Are Looking For 
When sending out emails or other forms of communication requesting feedback, make sure you are specific about what kind of information you are looking for in a review. For example, if you want them to share their experiences with a specific part of the process, such as your negotiation skills, their experience with home viewings, or how effective your communication was, let them know exactly what kind of review you would like. This ensures that everyone understands the expectations before submitting any feedback. 
Provide Awesome Incentives to Participate 
Let's face it; people love to win prizes! Tell your clients that when they leave a testimonial, they are automatically entered into a raffle for a gift card or other awesome prize. You could even offer discounts on future services in exchange for reviews or host an exclusive appreciation event for those who provide a testimonial for you.  
Promote Reviewing Everywhere  
Don't be shy about reminding clients about submitting their reviews – send emails, post reminders on social media, and discuss it during meetings. The more noise you make about leaving reviews, the more likely people will take the time to leave one, especially if your incentive is something you are excited about. They will be excited if you are! 
Include Links in Your Email Signature 
If you email clients often, including links to your testimonial platform in your email signature can be a great way to get more people involved in your review system. Placing those links right below your name in your email signature will increase the likelihood that someone will take advantage of the opportunity and submit their opinions about working with you. You can say something like this: "We would love for you to share your experience with us! Click here for more information" at the end of every email you send out. You can also include a blurb or infographic about the incentive that you are offering for the review. 
Related reading: Getting Real Estate Reviews: Building a Solid Foundation for Success 
Setting up an easy-to-use system for collecting customer reviews doesn't have to be complicated—in fact, it shouldn't be! If it's complicated for you, it will probably be complicated for your clients, and that's the last thing you want to have! Keeping your testimonial review system fast, easy to access, and simple gives clients plenty of opportunities (and motivation!) to participate and share their experiences. Not only does this give you insight into what people found most valuable about working with you, but sharing that with others will also give them confidence in your skills.  
For free training and resources, go to our resource page!
Calling All Real Estate Agents!  
Are you ready to start taking things to the Next Level®? We have the tips, tricks, and tools you need to find success…at any age!  
POWER AGENTS®, for more info, strategies, and tools for working with sellers, you can check out the Servicing Sellers tab in the Classroom for everything you need (and so much more!). Whether you need inspiration, motivation, or content to get started, we have it!    
Never Miss a POWER AGENT® Training Event Again! Click to subscribe to our BRAND NEW Calendar feature! Training, brainstorming sessions, and top agent interviews will automatically be added to your calendar so you never miss out.    
---

Get the latest real estate training tips delivered to your inbox!
Not a POWER AGENT® yet? Give us a go! This comprehensive program provides affordable coaching, training, and customizable marketing tools for real estate agents. It's proven to help thousands of agents significantly boost their listing inventory, solidify their business, cultivate lifelong customers, enhance authenticity and confidence, reduce stress, and craft fulfilling careers and lives.
Start your POWER AGENT®  trial and have total access to every tool we have, including letters, dialogues, training tips, webinars on demand, e-Guides, and marketing tools.
Contact our team today to sign up or get the answers you need: 631-929-5555!