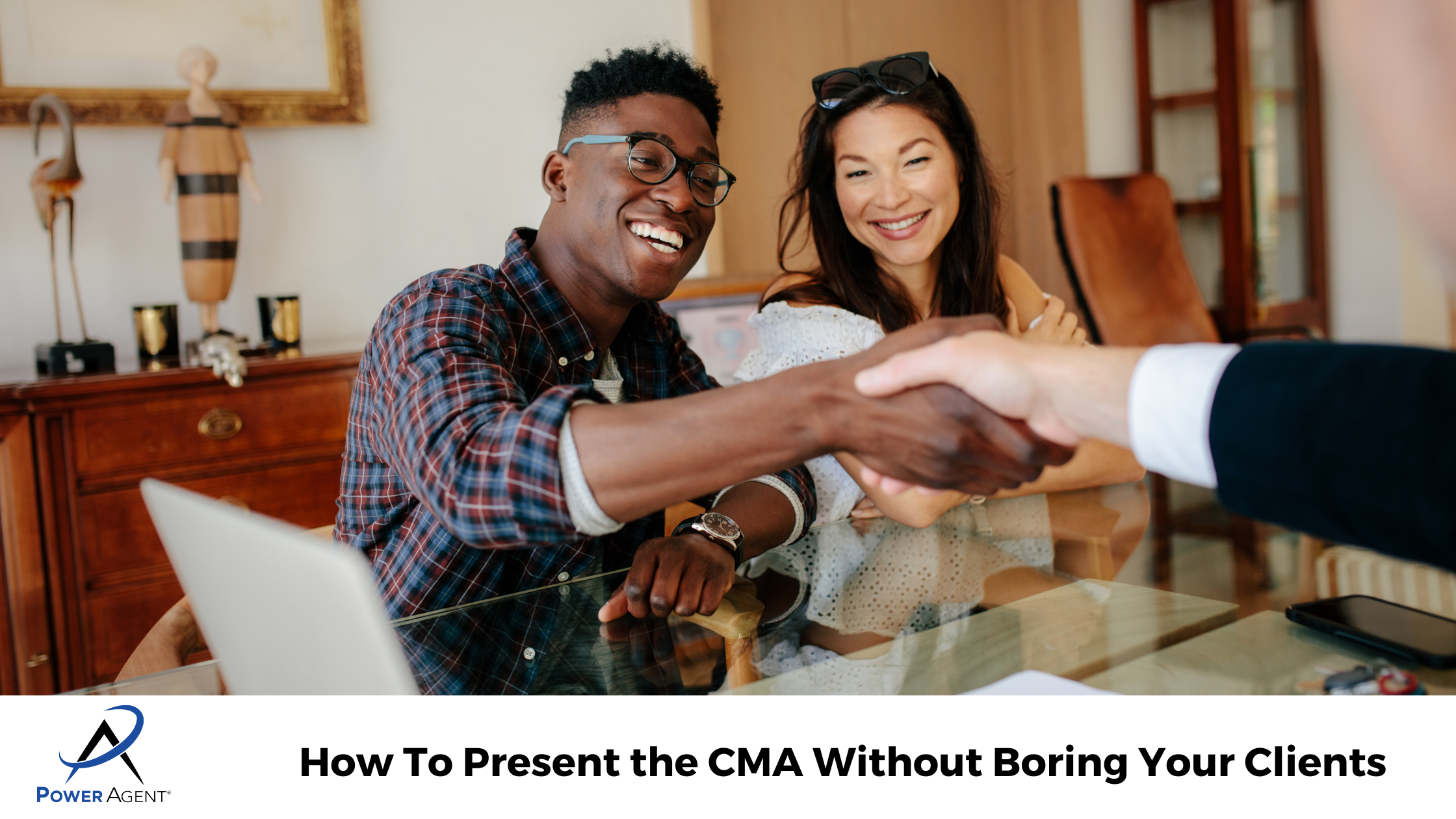 September 26, 2021
How To Present the CMA Without Boring Your Clients  
Comparative Market Analysis doesn't sound very exciting, and the last thing you want during your Listing conversation is for your clients to glaze over in boredom. These tips will ensure that doesn't happen.
One of the best tools a real estate agent has in their Listing Appointment toolbox is the Comparative Market Analysis (CMA). In the last year, using the CMA has been a little bit of an adventure, with the prices fluctuating unpredictably from one home to the next, which often rendered the CMA ineffective in the pricing conversation.  
Now that the market is starting to slow down in some areas, the CMA is providing a much better idea of what homes in the area have sold for, but you may be faced with an entirely new problem…the homeowner mentally disconnecting.  
There you are in the listing conversation, talking about what's sold recently and how the appraiser will look at their property, so to avoid the seller glazing over, how many comparables should you look at before it becomes too many? How do you keep them engaged and not bored? 
Realtor's Property Resource
One of the best tools that I have found to present CMA's is the Realtor's Property Resource (RPR). It's this amazing software that allows you to customize searches and information for the homeowner. You can present a slimmed down version of the CMA that has just the basic information that your seller's would be interested in. There are a lot of different reports that you can generate with that software which will let you still present the needed information without overwhelming the seller. 
TIP: Check out our related article that digs deeper into what RPR can do: "We Love RP and Why You Should Too." 
MLS
You could also print off the full one-page MLS report for that listing because most homeowners are familiar with how that looks. You can focus only on the top line, which is the address, price, a picture of the listing, number of bedrooms and bathrooms, and leave it at that. There is so much information, but you don't have to get distracted by square footage, or the walk-in closets. 
No matter what you use, whether its RPR or MLS, its more to provide a visual of your words. They aren't going to trust your price based on the detailed factual report, they are going to trust your price based on you and your coaching.  
TIP: For more ways to use the CMA in your listing appointment, read "The Price Discussion: How to Talk Sense (and Cents!) with Your Clients." 
You wouldn't sit and read the CMA like you are reading a book, you are talking with the homeowners and referring to the CMA as a visual backup of what you are saying. They aren't going to list with the prices on the CMA, they are going to list with YOU, because you have the knowledge, and you are committed to them and they trust you. When your doctor tells you your diagnosis, he doesn't pull out the medical dictionary to read over every symptom, he tells you, "This is what's wrong, and this is what we're going to do about it." You don't need to get a medical degree because you trust your doctor.  
What's Next?
Are you ready to start taking things to the Next Level®? If you don't already know what you need to do to get to your next level, we can help!  
Power Agents®, for more strategies and tools for dazzling your sellers, check out the amazing resources in the Listing Conversation tab in the Classroom.. Whether you need a boost of confidence or empowering dialogues, we are here to help you get the skills you need to be the go-to agent for the buyers and sellers in your farm area. 
---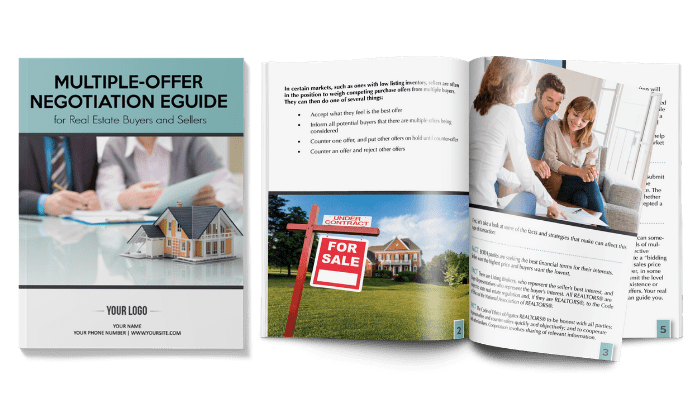 Get the Darryl Davis Newsletter!
Not yet a Power Agent®? Did you know that for LESS than the cost of a Starbucks coffee, you can have access to hundreds of marketing, prospecting, and objection handling tools – live weekly coaching, podcasts, webinars, and more? And as a bonus, get our FREE copy of our incredibly valuable: Multiple Offer Negotiation eGuide for Real Estate Buyers and Sellers. 
Start your Power Agent®  trial and have total access to every tool we have including letters, dialogues, training tips, webinars on demand, eGuides, and marketing tools for just $5. 
Contact our team today to sign up or get the answers you need: (800) 395-3905!