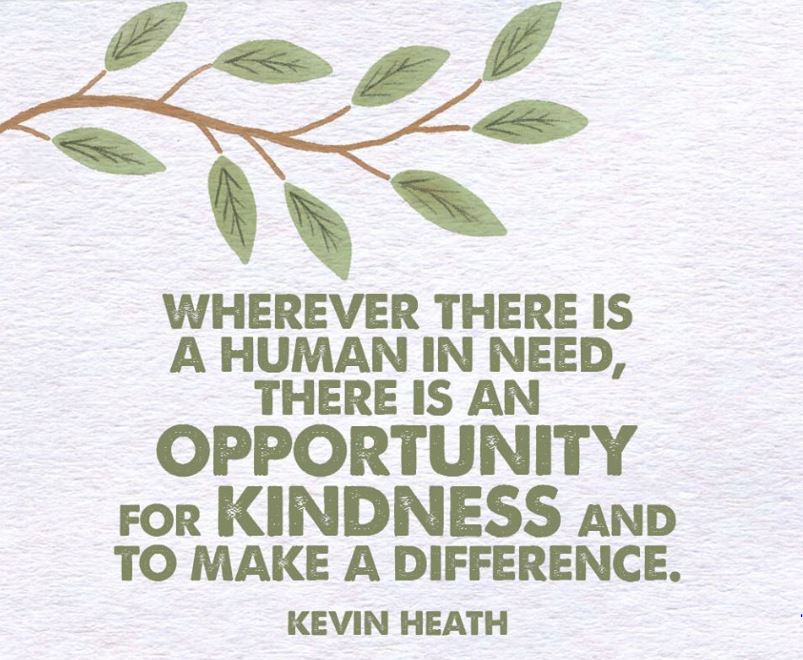 April 30, 2020
Lead With Kindness
POWERFACT: Kindness and grace are difference makers in helping manage emotions.
There's a lot of distractions right now in our world, and a whole lot of fear which has a whole lot of people feeling uneasy. About their health. Their finances. Their investments. Our country. Their families. And their home values.
When the world is in chaos and uncertainty take center stage across every media source available, what people need are other people they can rely on to be a positive resource-provider and solution finder.
It's so important to lead with kindness and gratitude — appreciation and care.
In the Power Program, we teach agents to come from a place of service, not sales. From coaching, not closing. Because of that, our members have developed different and deeper conversations and connections with their clients, sphere, and folks in the neighborhoods they service. And because of THAT, people know that they can be counted on — not just when it's time to buy or sell a house – but as an informational source they need to find answers that matter to them.
Be that resource. How can you help?
Ask. "Is there anything I can for you? These are sure wacky times for a lot of people, and I am just reaching out to see if there is any way I can be of service, or if you know of someone who needs some help?" Then listen. If there is something you can do to help, do it. If there isn't – help to pair that person with another resource. Simple questions like, "What can I do for you?" or, "How can I help?" hold tremendous weight and will not be soon forgotten.
Provide information as best you can.  Be the curator of local information. Keep tabs on what's happening with the local schools, market, and programs for people in need and be able to provide them on a page on your website, and link through to that page from your social media streams.
Be a positive influence. There's enough doom and gloom already in the mix. Be a light bearer. Continuously reach out to your sphere and farm with positive messaging, helpful tools, and updated information.
Be a leader in your community.  How your area responds to what is happening in the world – and how you participate in that response is your business. Now is the time for cool heads and agile thinkers to lead community members with a calm and assured manner. If there is a void in community leadership in your area – fill it!
Show up for your community and the people in it with strength, leadership, and guidance. Your reward will be respect, gratitude – and clients who know you truly care. That's a win-win-win.
Not yet a Power Agent®? Did you know that for less than a dollar a day, you can have access to hundreds of marketing, prospecting, and objection handling tools – live weekly coaching, podcasts, webinars, and more?
Start your Power Agent®  trial and have total access to every tool we have including letters, dialogues, training tips, webinars on demand, eBooks, and marketing tools for just $5.
If you're ready to have everything you need to handle whatever the market tosses your way — get started today!
---
Get the Darryl Davis Newsletter!
Power Agents, you'll find lots of tools to be more proactive, productive, mindful, and courageous in our Time and Money Management tab in the Classroom. Tools like Living Your Power Agent Prospecting Chart that helps you stay focused and makes prospecting a little more fun!
Not yet a Power Agent®? Click here to learn more about how you can access hundreds of marketing, prospecting, and objection handling tools – live weekly coaching, podcasts, webinars, and more!
Need help? Contact our team today at (800) 395-3905!