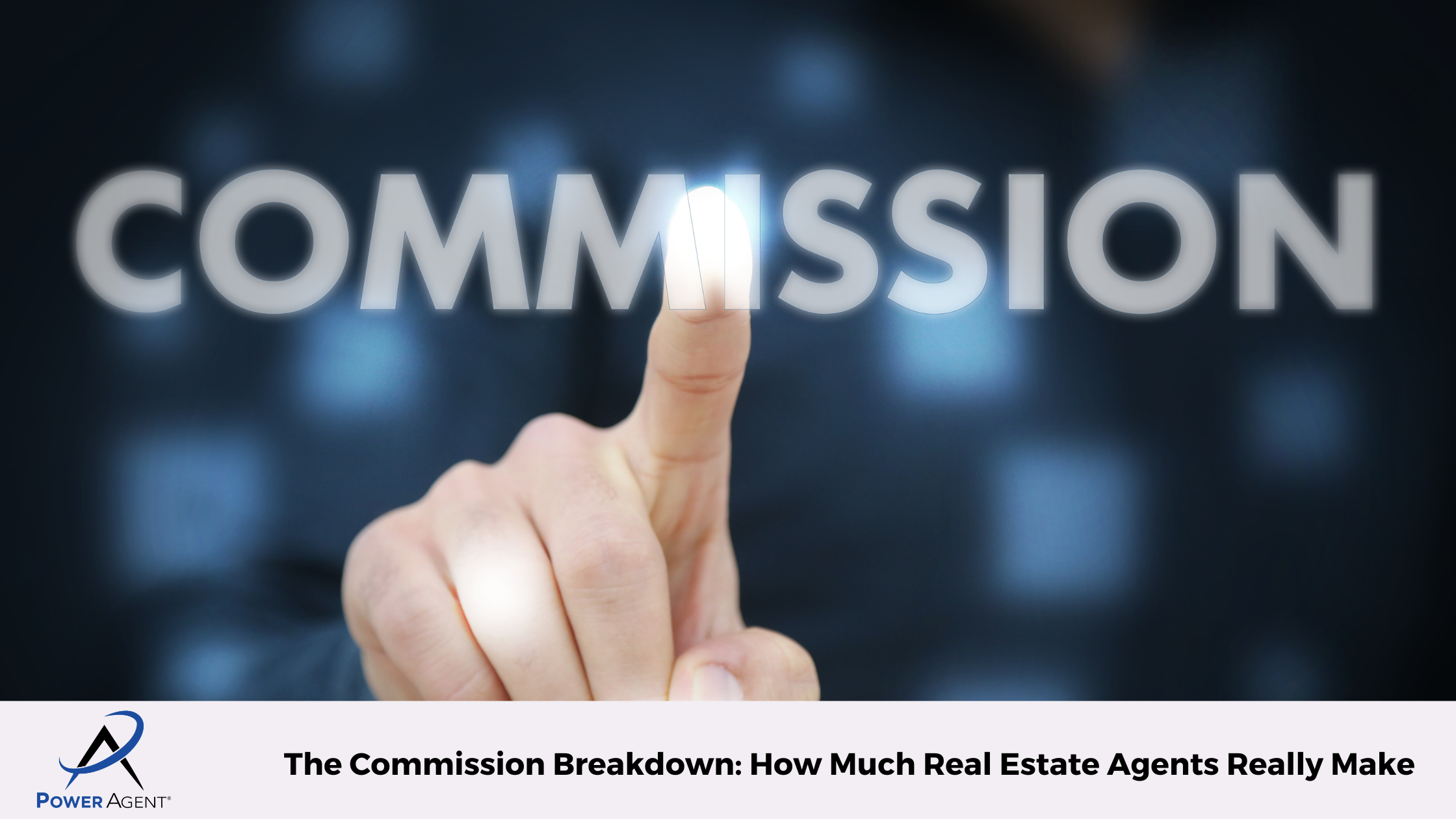 July 27, 2021
The Commission Breakdown: How Much Real Estate Agents Really Make 
Many sellers don't really understand how real estate commissions break down, the value of an agent, or how vital having a trusted professional can be.
The real estate commission. It's a point of contention for many sellers when they consider hiring an agent to sell their home. In their minds, that's a LOT of money from one sale. Are all real estate agents living in mansions and swimming in pools of money from those lofty commissions? 
The truth is – that's not really how it works.  Most homeowners don't fully understand that the commission from the sale of their home doesn't make a straight line into their agent's pocket. In fact – it gets sliced and diced A LOT along the way, with only a fraction actually showing up as what the listing agent takes home as salary.  
This is how a listing conversation might go:
Seller: "So, what's your fee?" 
Agent: "I charge X%,  
Seller: "X?" (Seller drums fingers on the table as he thinks.) So, you are saying that if you sell my home for $400,000, you will walk away with tens of thousands of dollars?" 
Agent: "Not all of that money goes into my pocket, but yes, that's what the commission would be." 
Seller: "That seems awfully steep. Can't you do better than that?" 
Sound familiar? 
We know. We've been there. That's why we wanted to share this article – to help educate people about where all those commission dollars actually go.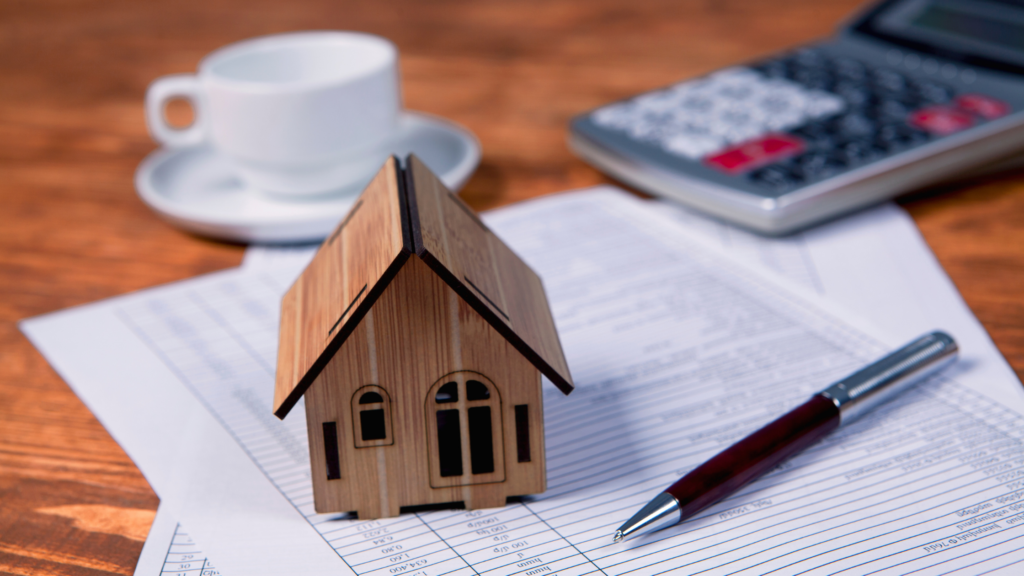 The Breakdown
We are going to sit down here and literally "do the math" to show exactly how the commission is spent. Although we are speaking specific numbers, these numbers are for illustration purposes, and we are not suggesting these are the amounts all agents should charge. 
Here is the scenario: An agent lists a home for $350,000, and after receiving multiple offers, another agent and their buyer complete the purchase of the home for $375,000.  The commission amount in this example let's say is $19,000. 
To some outsiders, that might seem like a pretty great payday! There can't be THAT many expenses that come out of that commission check, so the agent should be rolling around in a pool of money in their mansion by day's end, right?  
Actually, there are many expenses that non-licensed people would not see! 
First, the commission is split between the listing agent and the buyer's agent, so that leaves the listing agent with about $9500. Still a pretty great payout! 
But wait… there's more! 
Out of that $9,500, the agent needs to pay their team leader and brokerage their share. These fees cover things like rent for office space, supplies, advertising, the rights to use the brokerage brand (this builds trust and confidence in the housing market which helps sell the home), and other things that agents use to promote the seller's property.  
After that is all said and done, the agent may be left with $6,000. Phew, still a pretty nice chunk of change, right?  
Well, yeah – but there's still more.  
Even though the listing agent wasn't the one who sold the home to the buyer, money is still spent on marketing and advertising with things like: 
Organizing and promoting open houses

 

Knocking on doors in the neighborhoods

 

Showings from early morning until late at night

 

Fielding phone calls from other agents with questions

 

Newspaper, social media advertising and promotion 

 

Open house expenses

 

Direct mail and print materials to market the home

 

And so much more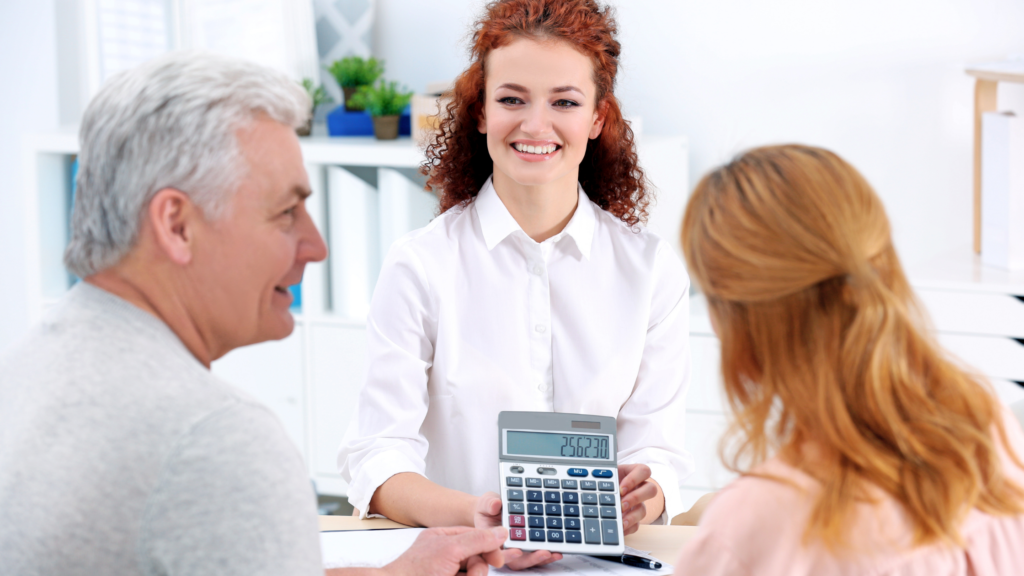 Measuring the Value of a Real Estate Agent
We took the time to count all the things that a real estate agent does to sell a home… it is 184! That's a pretty long list, and many of those things cost money that the agent doesn't get back until the home sells.  
Why would a steak ordered at one restaurant charge differently for essential the same dish? For example, you can order a Porterhouse from Outback Steakhouse and pay $32 (by the way, I love Outback so this is nothing negative about them), or you can order it at Bern's Steak House in Tampa at $70. Yes, the quality of the steak may be different, but it's how the steak is prepared that affects the end result. Anyone knows you can ruin a steak if you don't know how to cook it.  I suggest the true charm of the dish is what the customer doesn't see, in the back room…the kitchen. That's where the magic is. The same is true for the agent. It's all the hard work that goes on behind the scenes the seller doesn't see that produces the winning result of their house being sold. 
But wait…we're not done yet! 
There's the wear and tear, gas, and higher insurance costs on the vehicle an agent uses when showing and marketing properties, as well as the expense of generating potential buyer leads for each listing.  
It often costs around $1,000 (or more) out of the agent's pocket to market and promote a home, and if the house doesn't sell, the agent is out that money and has no way to recoup it.  
After expenses, the listing agent is left with somewhere around $5,000, which might still seem pretty good for a couple weeks' worth of work, but that's on the assumption that earning that kind of commission is almost a daily (or possibly weekly) occurrence. It isn't.  
Some Statistics
According to The National Association of REALTORS®, the average number of residential sales an agent has in one year is 10. That's less than one sale per month if the agent is on par with the average. So that $5,000 needs to last between one and two months (if not longer) until the next sale. According to NAR, the median gross income of real estate agents in 2020 was $43,330. That's on the low end of most sales occupations across the United States, and not much higher than production occupations.  
But wait, there's still more! Out of that $43,330, agents still need to pay: 
Professional fees for the National Association of REALTORS®, as well as other state and city real estate associations

 

Errors and omissions insurance

 

Various continuing education requirements and registrations

 
That leaves us with approximately $40,000 (if they are lucky and budget). If you look at the average 40-hour work week (though many agents work more than this), and assuming two weeks of vacation time in the summer, that annual salary works out to approximately $20/hour.  
Still a fair wage, though it comes with a fair amount of risk of being sued. That's right, even a small mistake in the paperwork, or an inadvertent moment of misrepresentation could open agent's up to the agonies of litigation.  
Yes, with business savvy and a lot of hard work, agents can make good money in real estate. We have the privilege of helping a lot of people move into their own personal Next Levels® in life, which makes it a job unlike any other!  
But we can't forget that the home selling process is complex, which is why real estate agents are your most valuable resource to navigate through the marketing, legalities, and everything else that goes into the transaction. While some believe the commission is all about the money for most agents, it's actually about being paid for a vast knowledge of the industry, expertise, and the skills to negotiate. After all, everything they do is to serve the needs of the homeowner, so keep that in mind and thank your real estate agent! 
 ———————————————-
About the Power Agent ® Program  
The Power Agent Program® is one of the premiere coaching and training programs in North America for real estate professionals. A Power Agent® is an agent who personifies the culture and commitment of serving, not selling, and is part of a wide network of like-minded professionals who want to take their businesses to their personal NEXT LEVEL® by bringing their best selves, skills, mindsets, and potential to the communities they serve.  
Founder, Coach, and Speaker Darryl Davis, CSP has trained and coached more than 100,000 real estate professionals around the globe. His topics such as How to Design a Life Worth Smiling About and The 7 Habits of Highly Effective REALTORS® makes him an audience favorite. He is a bestselling author for McGraw-Hill Publishing. His book, How to Become a Power Agent in Real Estate tops Amazon's charts for most sold book to real estate agents.   
Want to learn more? Contact our team today at 800-395-3905.