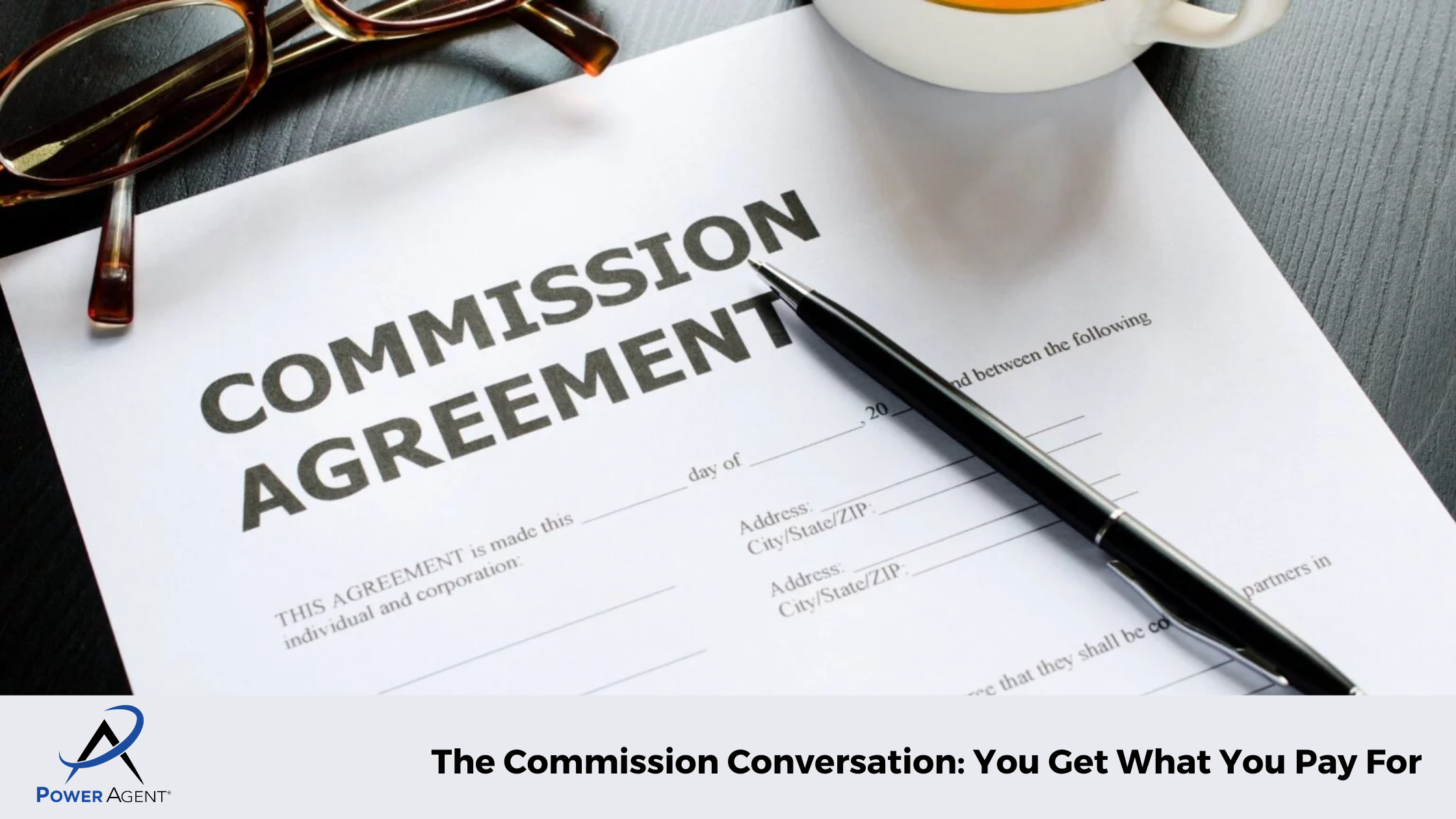 May 22, 2021
The Commission Conversation: You Get What You Pay For 
Powerfact: Handling commission objections and questions takes practice, skill, and confidence – but most importantly, a shift in your mindset. 
By Real Estate Coach and Motivational Speaker Darryl Davis, CSP 
One of the biggest struggles that real estate professionals have is masterfully handling the commission objection. One common frustration is that before an agent really gets a chance to communicate their value, the potential seller asks the question… 
"Will you lower your commission?" 
While our commissions are always negotiable, that doesn't mean we should be expected to take the hit just to get a listing.  
New Agent Tip
Realtor.com has a great commission guide also that outlines the ins-and-outs of commissions. 
The Shoe A
nalogy
I like to use this shoe analogy to illustrate to sellers that they get what they pay for! There is a men's shoe brand called Wolf & Shepherd, and it's a pretty nice shoe, that retails for about $170 per pair. Then you have the Christian Louboutin brand, and their men's shoes are about $850. They look pretty much the same, but the Wolf & Shepherd shoe is only going to last you a year before you need to buy a new pair, while the Louboutin shoe will last you ten years, if not longer. 
When you do the math and look at how much that works out to spending on shoes in a year, you pay $170 if you buy the Wolf & Shepherd shoes, but you will pay $85 a year if you buy the Christian Louboutin shoes. Over 10 years, you spend $1,700 on shoes with Wolf & Shepherd versus $850 with Christian Louboutin.  
My point is that yes, the better-quality shoes cost more up front, but they are the better value over the long term because of their quality. You get what you pay for.  
Tip – the same is true for sellers who are only shopping price. They'll get what they pay for.  
The Quality Real Estate Agent
 Dialogue
When you are sitting with a seller and they pop the question about your commission, this is what you can say to handle their objection:  
"If you are shopping for a real estate agent based solely on the commission they charge, if that agent isn't talented or skilled enough to ask for what they need to feed their family, how skilled or talented are they going to be in getting you the highest price for their home?  

Yes, you may save a nickel, but you may lose a dime. If we're talking about a 1% commission on the listing agreement, but it actually costs you 2 or 3% in negotiation with the buyers, you will actually net less money.  

This is why I charge what I charge, Mr. and Mrs. Hunna Hunna. Because I am worth every penny. I am the Christian Louboutin shoe of real estate agents, and you are going to get what you pay for. You are going to get more money, because I live and breathe real estate, and I know what I'm doing." 
We have an amazing resource, "184 Things Real Estate Agents Do To Earn Their Commission" that many of our Power Agents® use when having that commission conversation. 
The National Association of REALTORS® has a great article worth a read: "10 Skills You have To Calm Commission Gripes"  
The Takeaway
Real estate success stories always start with agents suffering from these commission conversation woes, but when you can show these hesitant clients exactly why you are a top-quality agent, they will see the value in what you do. In the end, it's the clients that win! 
What's Next?
Are you ready to start taking things to the Next Level®? Dig in and start mastering the communication skills and objection handlers you need to answer every commission question you get — plus any other objection or stall! 
Power Agents®, you'll find lots of tools to develop your skills and discover the tools you need to help you grow in your relationships and your business. Be sure to be on Monday's coaching calls – or lean in to continuous learning by heading to our Upcoming Webinars section or Webinars on Demand section of the Classroom. Get the skill development and coaching you need to reach your Next Level®.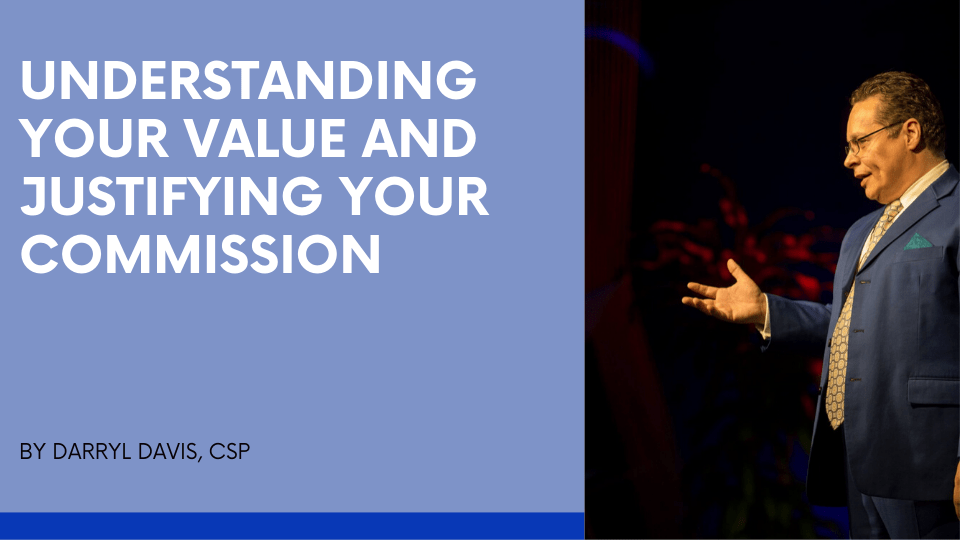 ---
Get the Darryl Davis Newsletter!
Not yet a Power Agent®? Click here to learn more about how you can access these powerful skills as well as hundreds of marketing, prospecting, and listing tools – live weekly coaching, podcasts, webinars, expert guest talks, and more! 
Start your Power Agent®  trial and have total access to every tool we have including letters, dialogues, training tips, webinars on demand, eGuides, and marketing tools for just $5. 
Contact our team today to sign up or get the answers you need: (800) 395-3905!