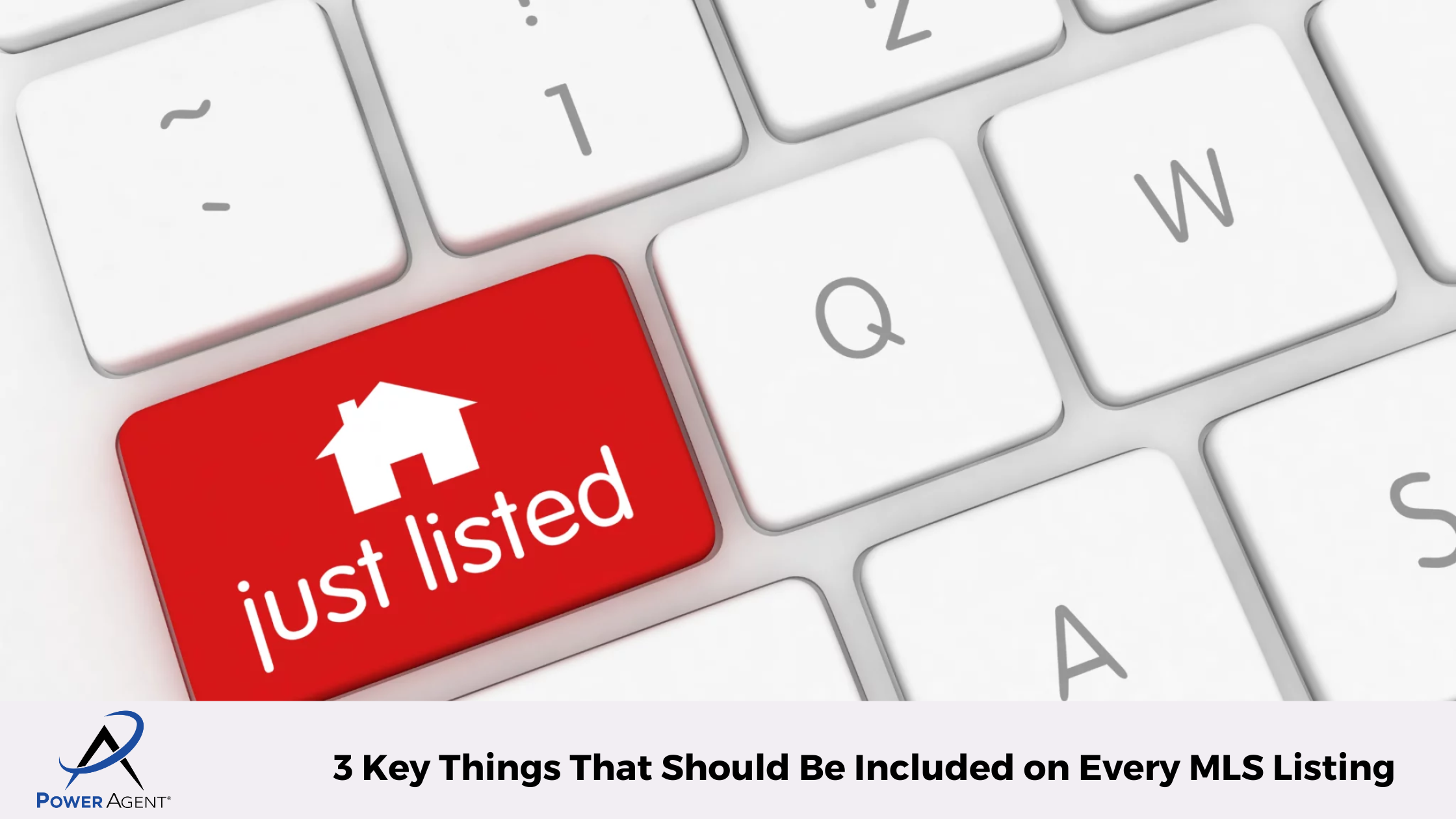 August 1, 2021
3 Key Things That Should Be Included on Every MLS Listing 
Getting your listing posted on the MLS seems like it's easy enough, but getting your listing to stand out to buyers is easier when you include these amazing extras.
I've talked about this before, but we are currently doing some house hunting for an investment property. We have been to several open houses, and scoured the MLS, and I feel the need to share a couple of things that I have been discovering lately about what all agents should be doing on your MLS listing. 
Pricing Woes
One thing that I often see agents doing is inadvertently limiting the people who will see their listing by choosing to price the home odd numbers. For example, one of the homes we looked at recently was priced at $1,599,000 dollars. Essentially, it's $1.6 million, but by listing the house at $1.599, you end up limiting the number of people who see the listing.  
If you go to MLS or Zillow or realtor.com and go to the search area, there is a drop-down list of price ranges those buyers can choose from. You can start with $1.50 to 1.75, and sure, the listing shows up, but what if a buyer puts in $1.3 to $1.5? The listing would not show up, and there is less than $100,000 difference and that could have been the dream home that someone was searching for (and missed out on) because it was listed at a strange price. It would have been better to list this home at an even $1.5 so that it will show up in both searches and maximize the number of people who would see it.  
The same goes for people that start their search at $1.6 and search upward. They would miss out on this listing by $1000. Keeping the prices at these even numbers means they show up in more searches.  
Test Your Listings
What I want you to do this week is to go look at your listings on realtor.com and Zillow this week and test out how a buyer might find your listing. When you type in the search numbers, or square footage, lot size, etc, and look at the photos. Your data from the MLS is being "translated" for these other platforms, and occasionally things get lost in translation. Realtors will look through our MLS to view properties, but you need to look at it through the lens of the buyer. What information does the buyer see? How easy is it to find your listings? 
Why Every Listing Should Have a Floor Plan Included
There is tremendous selling power in floor plans, which is sadly something most agents never think to offer. I tell all my Power Agents®, one of the images included in your MLS listing should always be the floorplan for each level. If it's a two-story home, there should be 3 floor plans — basement, main level, and upper level.  
This one thing makes a huge difference in the buyer experience when they are considering that property. The photos are great, but that rarely (try never) gives potential buyers the sense of how the home is laid out.  
TIP: If you are able, include a tag on those floorplan images, "Floor plan prepared by ______". You put your name, title of "Listing Agent", and maybe your email or phone number, and this can be a subtle way to squeak in your information into Zillow, bypassing their Premier Agent option.  
How do we create these floor plans? I love recommending Box Brownie, which allows you to create some beautiful floor plans.  
TIP: Power Agents®, we have an incredible online training for using Box Brownie to it's best advantage here and a coupon for a $40 coupon credit here.
Label Your Photos
When you look at the photos on the MLS, Realtor.com, or Zillow, it's impossible to tell what half the rooms are just from the photo, which is why I always recommend every real estate agent should use a program like Canva or PowerPoint to label the room on the actual photo for two reasons: the label goes with the photo when the MLS listing is being translated to other platforms, and so the buyer knows exactly what room they are looking at! 
In fact, go look at realtor.com right now and pick some random listings. Did they label their photos? Can you tell which is the basement bedroom versus the second-floor bedroom? Can you tell what level that bathroom is on?  
Rooms like the kitchen and family room are easy to identify, but when it comes to the bedrooms and bathrooms, differentiating is tough, and it get's even tougher when the home has no furniture! 
TIP: To complete your creation of the perfect MLS listing, check out these articles: "Everything You Need To Know To Write Better Property Descriptions In 5 Easy Steps" and "7 Deadly MLS Mistakes" 
What's Next?
Are you ready to start taking things to the Next Level®? We have everything you need to develop new skills and master the ones you already have!  
Power Agents®, for more tools and training to create an MLS listing that stands out, check out the amazing content in the Tech Tools and Training tab in the Classroom.  Whether you need a boost of confidence or empowering dialogues, Darryl will help you get the skills you need to be the go-to agent for the buyers and sellers in your farm area. 
---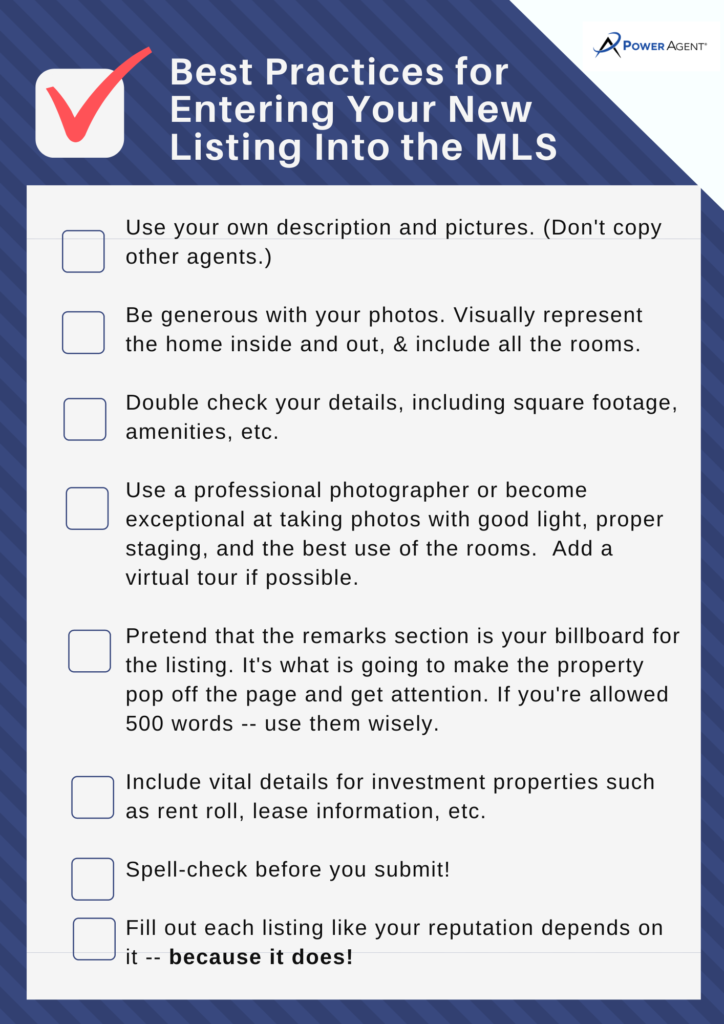 Get the Darryl Davis Newsletter!
Not yet a Power Agent®? Did you know that for LESS than the cost of a Starbucks coffee, you can have access to hundreds of marketing, prospecting, and objection handling tools – live weekly coaching, podcasts, webinars, and more? Check out this article: "How To Achieve Your Real Estate Goals" to see how we can help you do just that! 
Plus – grab your $40 coupon for BoxBrownie in the Tech Tools and Training tab! $40-$5 enrollment – you're still ahead $35! 🙂
Start your Power Agent®  trial and have total access to every tool we have including letters, dialogues, training tips, webinars on demand, eGuides, and marketing tools for just $5. 
Contact our team today to sign up or get the answers you need: (800) 395-3905!