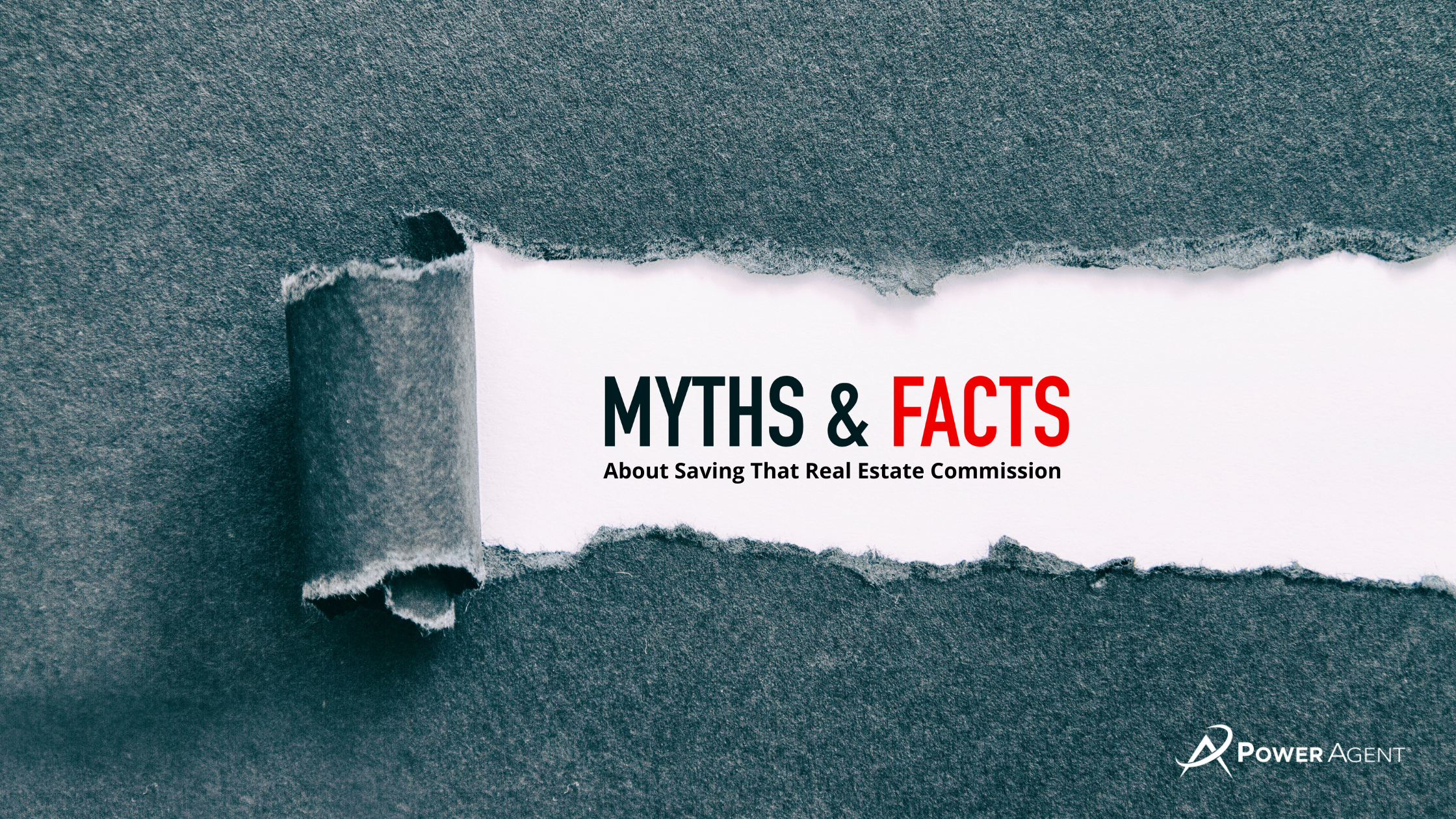 September 14, 2023
How To Show a FSBO That "Saving the Commission" Is a Myth
Ask a FSBO why they are a FSBO and you'll undoubtedly hear, "To save the commission." We're going to break down why that is a myth.
Saving money is always a hot topic, especially when it comes to real estate. It's definitely on the top five list of why homeowners choose to be a FSBO. Like many things in life and business, it's what you DON'T know that can cost you the most, right? That's true in real estate certainly, what FSBOs DON'T know about "saving the commission" often costs them a lot in bottom line dollars, stress, and even legal entanglements.   
The number of hours it takes to become a licensed real estate agent range across America and can be anywhere between 60 – 120 hours, and that's just to get permission to take the exam! Then, it isn't just the real estate exam you need to pass; there is also the application to activate your license and the State exam. Even once you are licensed, you still have to take tests every two years to ensure your skills and knowledge stay current. That's a lot of hours and a lot of tests!   
The problem is that many homeowners think agents got their real estate license out of a Crackerjack box or from a quick trip to the county clerk's office. Proving to a FSBO why they need you means you need to skills to effectively communicate with them what a real estate professional truly brings to the table and what that means for the sale of their home and investment.   
Why Real Estate Agents Should Not Be Called "Salespeople"
According to Dictionary.com, a salesperson is defined as "a person who sells goods, services, etc." With all the hours of classwork, studying, and testing, real estate agents are far more than that. If we look up the definition of a consultant, it is defined as "a person who gives professional or expert advice." That's much more accurate!   
Think of other licensed professionals consumers turn to when they have a problem or need. A doctor, attorney, psychologist, and financial planner – all require licensing because they have the skillset, education, knowledge-base, and a full understanding of the legalities of what they do. Far surpassing the average person's understanding. Remember the old saying, "An attorney that represents himself has a fool for an attorney"? Honestly, the same is true for a FSBO. 
Why A FSBO Doesn't Want to Pay The Commission
The reason a FSBO doesn't want to pay a commission (in most cases) is that they think they can sell the house for the same money that you can sell it for, so why would they waste the money?   
What they don't know is that there is, historically, a FSBO price and a REALTOR price. According to the 2021 National Association of REALTORS® Profile of Home Buyers and Sellers  The typical FSBO home sold for $260,000 compared to $318,000 for agent-assisted home sales. This is not a one-off statistic. Agent-assisted home sales year after year sell for more, in less time, with fewer problems year after year after year in these profile studies.
Why? One, they don't have the network to pull the largest pool of buyers or the marketing bandwidth to reach the RIGHT buyers.
Here are TEN solid reasons a FSBO shouldn't be a FSBO.
They run the risk of underpricing in a competitive market and selling for less.
Or run the danger of overpricing, which will cost time, exposure, and potentially, a sale.
Get mostly lookers versus serious pre-qualified buyers.
Difficulty in negotiating.
Little or no advertising or internet exposure.
Problems in financing – types of mortgages, where to go, creative financing, etc.
Inexperience in handling objections or negotiations.
Lack of full understanding of the contract and real estate law.
Time – most home sellers in today's market are actively employed full-time – which means showings, marketing, open houses, and listing syndication are the equivalent of taking on a second full-time position.
Buyers looking at FSBOs are looking for a "bargain" – "a deal" – to "save a commission," just as the FSBO is – BOTH can't get the best deal.
 In fact, we have several news articles within our POWER AGENT classroom that show how the CEOs and leaders of popular FSBO websites weren't even able to sell their own homes using their own tools. They finally had to list with an agent, and when they did, not only did they sell for more money, they actually sold for more than they would have gotten even WITH paying a commission! 
Related reading: Why Hire a Licensed Real Estate Agent?  
The whole point of the listing conversation with a FSBO is to bring people gradually through the discovery process so that they can understand that "saving the commission" is false and they should enlist the professional services of a real estate agent.   
Related reading: Clever – 26 FSBO vs. Realtor Facts and Statistics to Know 
FSBOs Need to Understand Your Value
People don't know what they don't know. They ASSUME that selling a home is easy. Blow up a few balloons, stick a sign in the yard, and put an ad out. That's it, right? WRONG. The ten reasons above are just the tip of the iceberg.
As an agent, it's your job to establish first the importance of hiring an agent, second, why YOU are that agent they should trust, and third, why they are better off hiring you than trying to sell their home independently. Here are some reasons why they need you: 
They aren't saving money; they're losing money. A lot of money.

 

They need to hire a professional who can help them through the complicated legal process, particularly with the housing markets being in the state of flux they currently are in.

 

You are their best choice because of your skills, experience, and genuine love of helping homeowners. 

 
Homeowners who want to save the commission may still see the value of using an agent, but maybe not at a full commission. Many are shopping rates. That's not a good idea either. Why? Well, they get what they pay for.
A discount brokerage or cut-rate agent only provides limited service, limited marketing, and limited exposure. When that happens, they will get limited results. 
Related reading: Why Real Estate Agents Shouldn't Compete By Price 
Related reading: NAR – Selling Your Home Solo To Save Money? You'll Make Less Than You Think.  
Know Your Worth
As a real estate pro, we implore you to know your worth. To take pride and ownership in the skills and tools, and services you provide so that you can then communicate that worth to consumers who REALLY need you in this market.
We're here to HELP!  
POWER AGENTS® – we have a wide spectrum of FSBO tools waiting in your Classroom. Simply type FSBO into the search bar to easily find letters, flyers, graphics, articles, and tools to help you successfully list these sellers with confidence!
NOT yet a POWER AGENT®? Every week we host real estate coaching sessions, real estate training sessions, and have a full support team ready, willing, and excited to help agents realize their goals, know their worth, and learn to communicate their value to both sellers and buyers in ANY kind of market.
We'd love to do the same for you!       
---

Get the latest real estate training tips delivered to your inbox!
Start your POWER AGENT® trial and have total access to every tool we have, including letters, dialogues, training tips, webinars on demand, e-Guides, and marketing tools.   
Contact our team today to sign up or get the answers you need: 631-929-5555!