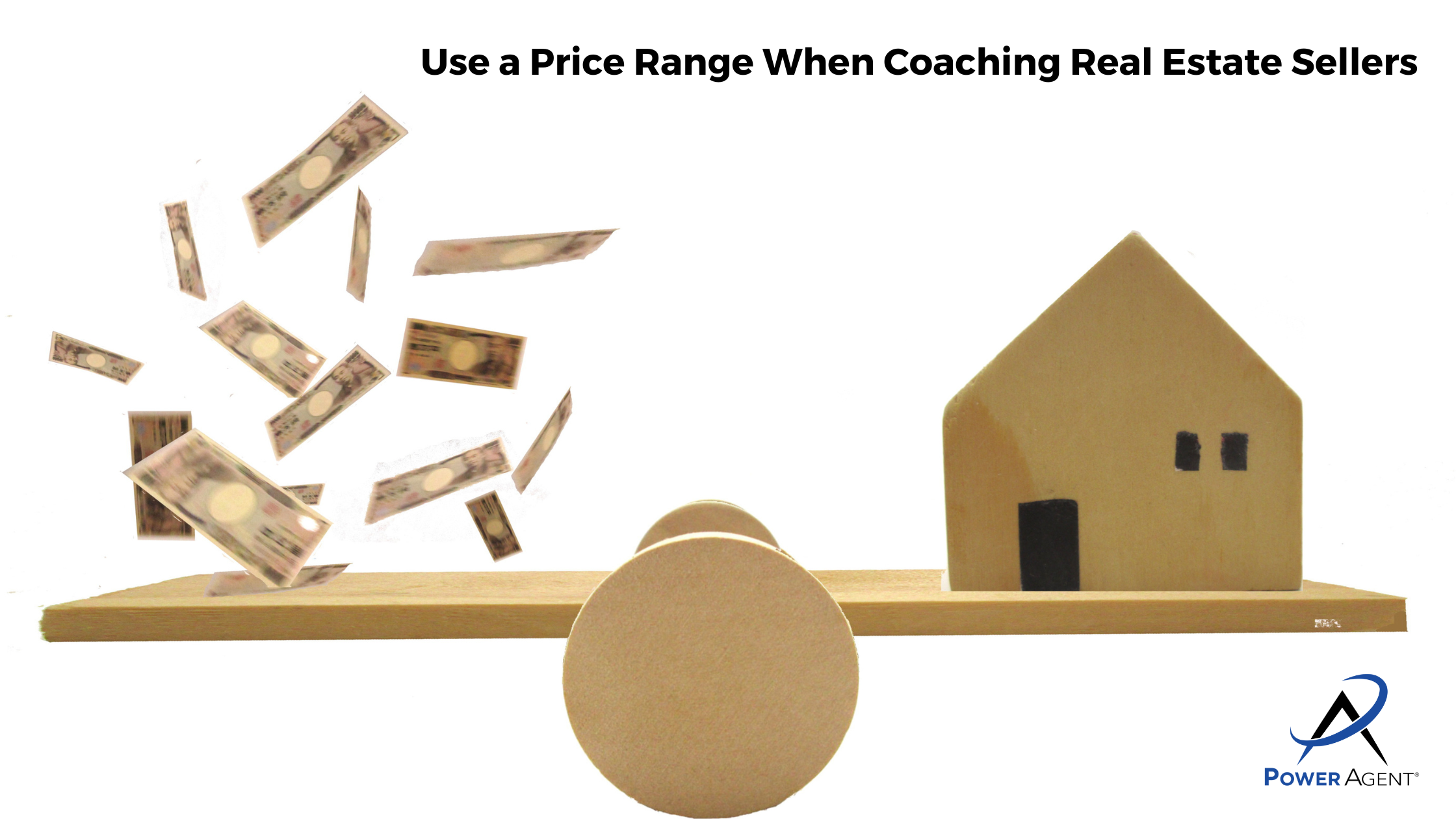 January 15, 2022
Use a Price Range When Coaching Real Estate Sellers
Real estate agents often think they need to have ALL the answers in a listing conversation, including price. Pro coaching tip: Use a price range and involve your client for less pressure, better results. 
Last year was a crazy one for the housing market, and what is equally crazy is how it more than likely has not even peaked just yet. While it's slowed in some areas, others are still seeing an increase in prices, not to mention the startlingly low inventory.  
We are often asked by Power Agents® how to adjust housing price suggestions when comps are often all over the place, especially when you aren't comfortable adjusting for square footage, condition, and other amenities and detriments.  
There are plenty of tools out there for helping real estate professionals recommend a listing price, one of our favorites being the Realtor's Property Resource (RPR). If I were still an agent out in the field, I would use RPR all the time!  
The Pricing Conversation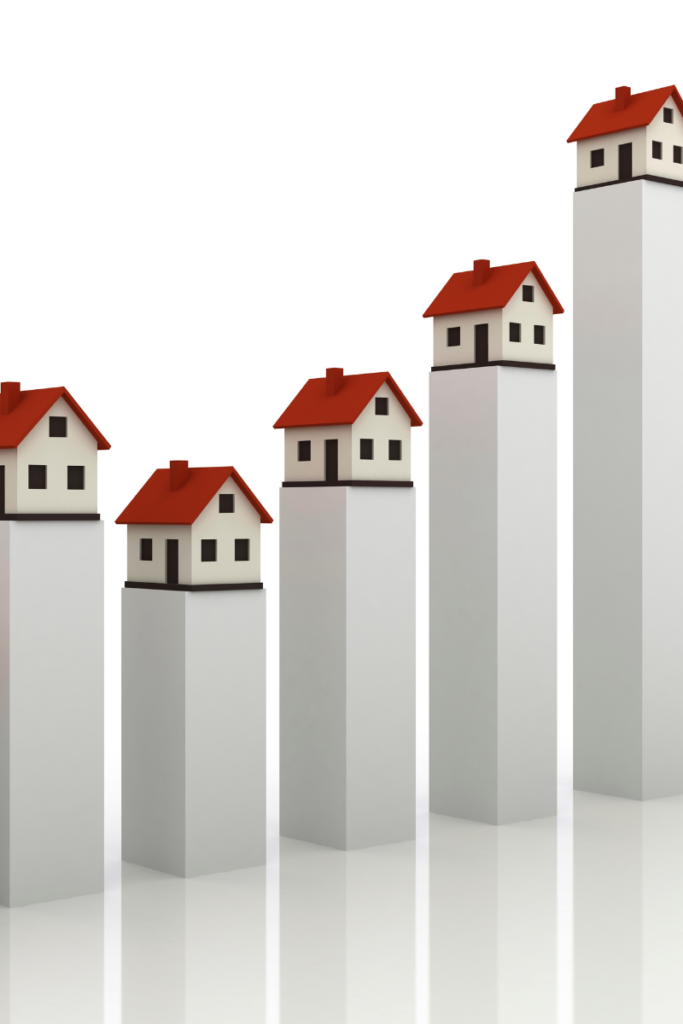 The way I present price to homeowners is not instinctive in the way that I can take an address, bedrooms, bathrooms, and tell you roughly what the house is worth. My job as a marketing agent is to take the range and, depending if that home needs work, go on the lower side of the range. If the house is in beautiful shape and shows really well, then I'll move to the higher end of the range, but the key point is that it's a range. 
Preparing the Range
What price point in the range you lean towards also depends on the homeowner's situation: if they aren't in a rush to move, you can price it higher and let the market catch up, but if they need to sell their house "yesterday", then go towards the low end. There are a number of factors that will affect how the home is priced, so having this discussion with the homeowners will help you narrow it down. 
TIP: Read this article by Mortgage Info: "What Factors Affect Home Prices?" 
Using Comps and Current Listings
I didn't often use the Comparative Market Analysis in my listing appointments, but I did use Comps. In fact, something I used to teach in my first seminars is this little dialogue for using comps: 
"Mr. and Mrs. Hunna Hunna, this is a one-line report from the MLS that lists all the current homes for sale. When a buyer is looking to buy a home, they are going to look at this price range, and this is where your house will show up. They are going to start at the lower prices and work their way towards the higher prices, because if they can save a few dollars, they will. So, what we want to do when we price out the home is have the price as low to that number as possible because buyers always start lower and work their way higher. So, the higher you are on the list, the fewer buyers are going to get to your house. When we look at our comps and at our competition, and we decide from a marketing standpoint, where do we want to price our house?" 
I would offer a price range, and then coach them and decide where the price should be. But, that's not all! There is more to this conversation. 
"Now, my job when you hire me as your marketing agent…we see all of these listings, and when you are a for sale by owner, you're not even on this list. If you aren't on this list, you're not even on the market. It's like when you go to a fancy nightclub and the guy at the door asks if you're on the list, and unless your name is on his list, you aren't getting into that nightclub. But, that's not all. You've also got to pick the right agent, because once you're on the list, you are going to have all this competition, and my job is to be a yellow highlighter to make your listing pop off the page and this is how I do that." 
Then, you can go into presenting your marketing strategies and outline what you are going to do to sell their home. 
What's Next?
Are you ready to start taking things to the Next Level®? If you don't already know what you need to do to get to your next level, we can help!  
Power Agents®, for all the tools, resources, and strategies for ensuring you are prepared from contract to closing, head to the Listing Appointment tab in the Classroom.  Whether you need a boost of confidence, or empowering dialogues, we are here to help you get the skills you need to be the go-to agent for the buyers and sellers in your farm area. 
---

Get the latest real estate training tips delivered to your inbox!
Not yet a Power Agent®? Did you know that for LESS than the cost of a Starbucks coffee, you can have access to hundreds of marketing, prospecting, and objection handling tools – live weekly coaching, podcasts, webinars, and more?  
Start your Power Agent®  trial and have total access to every tool we have including letters, dialogues, training tips, webinars on demand, eGuides, and marketing tools for just $5. 
Contact our team today to sign up or get the answers you need: (800) 395-3905!