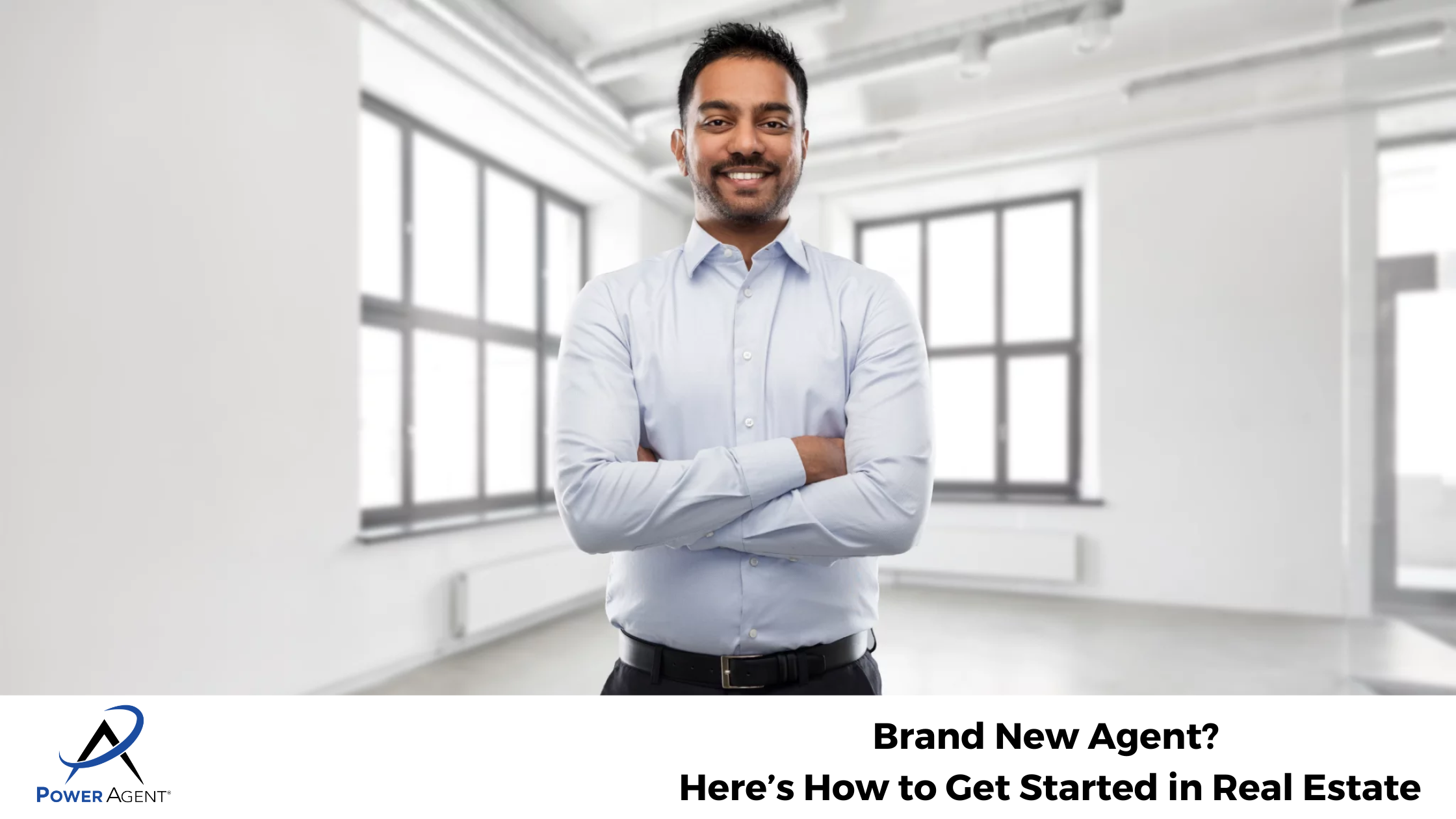 August 31, 2021
Brand New Agent? Here's How to Get Started in Real Estate
Changing careers is both thrilling and terrifying, and in this article, Darryl covers the where's, why's, and how's of getting started in the Real Estate industry.
The real estate industry has seen an influx of new agents over the last couple of years, which is really exciting! With the pandemic causing many agents to get out of the business, it's wonderful to see so many deciding to get into this rewarding career! 
Choose a Location and/or Niche to Sell In
The best place to start is to decide what location or niche you want to serve is. Location is, by far, the most common niche to develop, but there are plenty of other niche's as well. We have a Power Agent® who is Korean, and chose to market herself to her fellow Koreans to serve them exclusively. We have another Power Agent® who is former military, and he has chosen to serve military families and those returning home from duty. My mentor, Mac, was known as "The Waterfront Guy" because he focused his efforts and knowledge on waterfront properties.  
Whatever niche you choose to focus on, search the area to see who else might serve that niche. If there are several other agents, you may need to choose another area to focus on. 
TIP: For more information on choosing a niche, check out this article: "17 Most Lucrative Real Estate Niches from the Pros." Other suggestions can be found here: "9 Unique Real Estate Niches To Sell In." 
Start Touring
Once you have selected your area of service, learn everything you can about it. Tour the neighborhoods, preview homes already for sale, learn everything you can about that area, that market, and the product. The goal is to become THE Expert! 
Attending Broker's open houses, checking out public open houses, scour the MLS for recent sales, and know the features of the neighborhood. Locate parks and businesses and schools, and everything you can think of that could be a selling point for someone looking to move into that area.  
Become a Power Agent®
We have a whole section in our Classroom designed specifically for brand new agents! From mailout pieces to Time and Money management to Prospecting and everything in between, we have the tools and the training you need to be successful! 
Our Onboarding program will walk you through best practices for real estate agents, as well as a tour of the whole website and show you what to use, how to use it, and where to find what will work best for you.  
Start your Power Agent®  trial and have total access to every tool we have here! 
Networking
I know, the word "Networking" brings up mental images that are less than exciting (probably downright groan-worthy), but taking the time to go into shops and businesses to meet the owners is a great way to get your name out there. You can introduce yourself and ask questions, and feature these businesses on your social media.  
TIP: Here's a great article by Rev Real Estate School that gives some great suggestions for places to begin networking. 
In fact, interviewing these business owners on video (with a friend holding your camera) is a great way to start posting on social media platforms. We have a list of questions in the Power Agent® Classroom, but here are a few you can start with: 
Tell me a little about your business?

 

Why did you choose this business?

 

How long have you been in town?

 

What do you love best about this area?

 
Not only does this get you in touch with the business owner, but you will learn about the town, and both you and the business win with the social media advertising. 
TIP: For more information on using social media, check out these related articles: "How To Leverage Social Media as a Real Estate Agent" and "5 Important Tips for Posting on Your Real Estate Social Media Account." 
Self-Promotion
When getting started, it's a challenge to get your name out there, but in everything you do, whether it's social media posts, mailing value pieces, or any other marketing you do, the goal is to have people remember your name, your face, and what you do for a living. 
Prospecting
One of the best places to start prospecting is with For Sale By Owner's (FSBO's) or Expired Listings. You can also talk to your broker about any "orphans" (clients who's agents have left and no longer have an agent following up with them), or head out and do some good, old-fashioned door knocking (we call them Smile Stops), joining the Facebook neighborhood group for digital farming….I could go on and on and on! 
Then What?
Skill development is a lifelong process. We offer webinars every Wednesday, and it's no cost, but high value. Our coaching calls every Monday offer almost 2 hours of Q & A where you have the opportunity to ask questions and get coaching right on the spot. I am always fond of telling new agents that if you can improve your skills just 10% every month, that's an improvement of 120% a year. That's big! 
What's Next?
Are you ready to start taking things to the Next Level®? If you don't already know what you need to do to get to your next level, we can help!  
Power Agents®, for more strategies and tools for handling all the objections from buyers and sellers, check out the amazing content in the New Agent tab in the Classroom.  Whether you need a boost of confidence or empowering dialogues, we are here to help you get the skills you need to be the go-to agent for the buyers and sellers in your farm area. 
---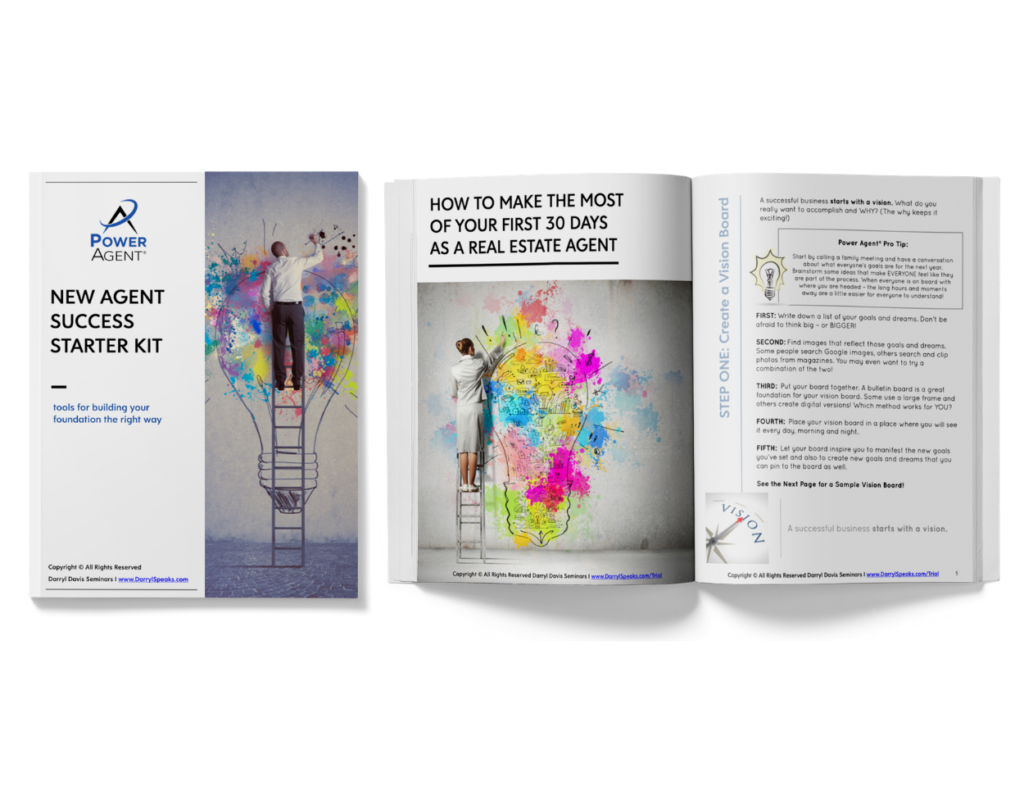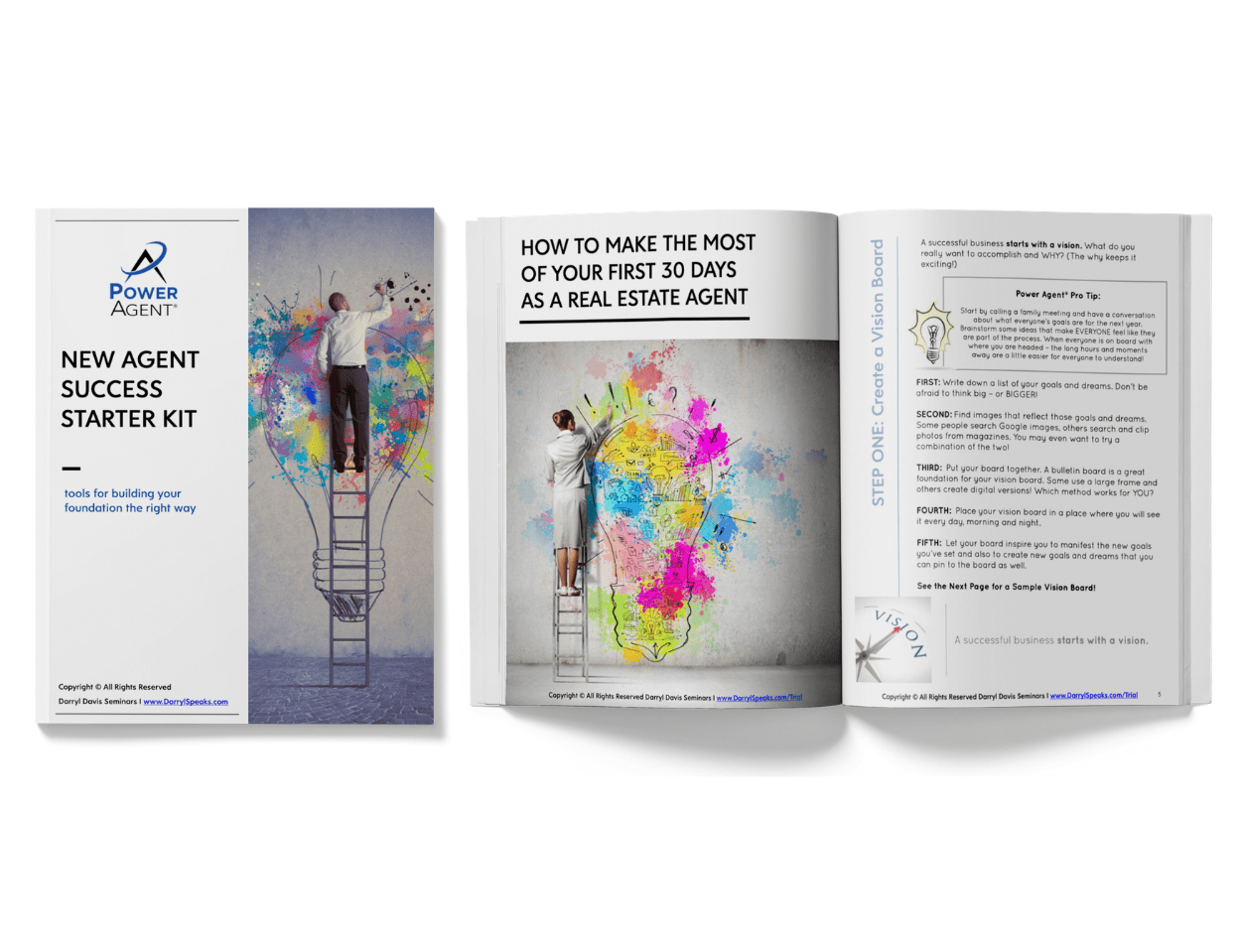 Get the Darryl Davis Newsletter!
Not yet a Power Agent®? Did you know that for LESS than the cost of a Starbucks coffee, you can have access to hundreds of marketing, prospecting, and objection handling tools – live weekly coaching, podcasts, webinars, and more? And as a bonus, get our FREE copy of our incredibly valuable: The New Agent Success Starter Kit
Start your Power Agent®  trial and have total access to every tool we have including letters, dialogues, training tips, webinars on demand, eGuides, and marketing tools for just $5. 
Contact our team today to sign up or get the answers you need: (800) 395-3905!