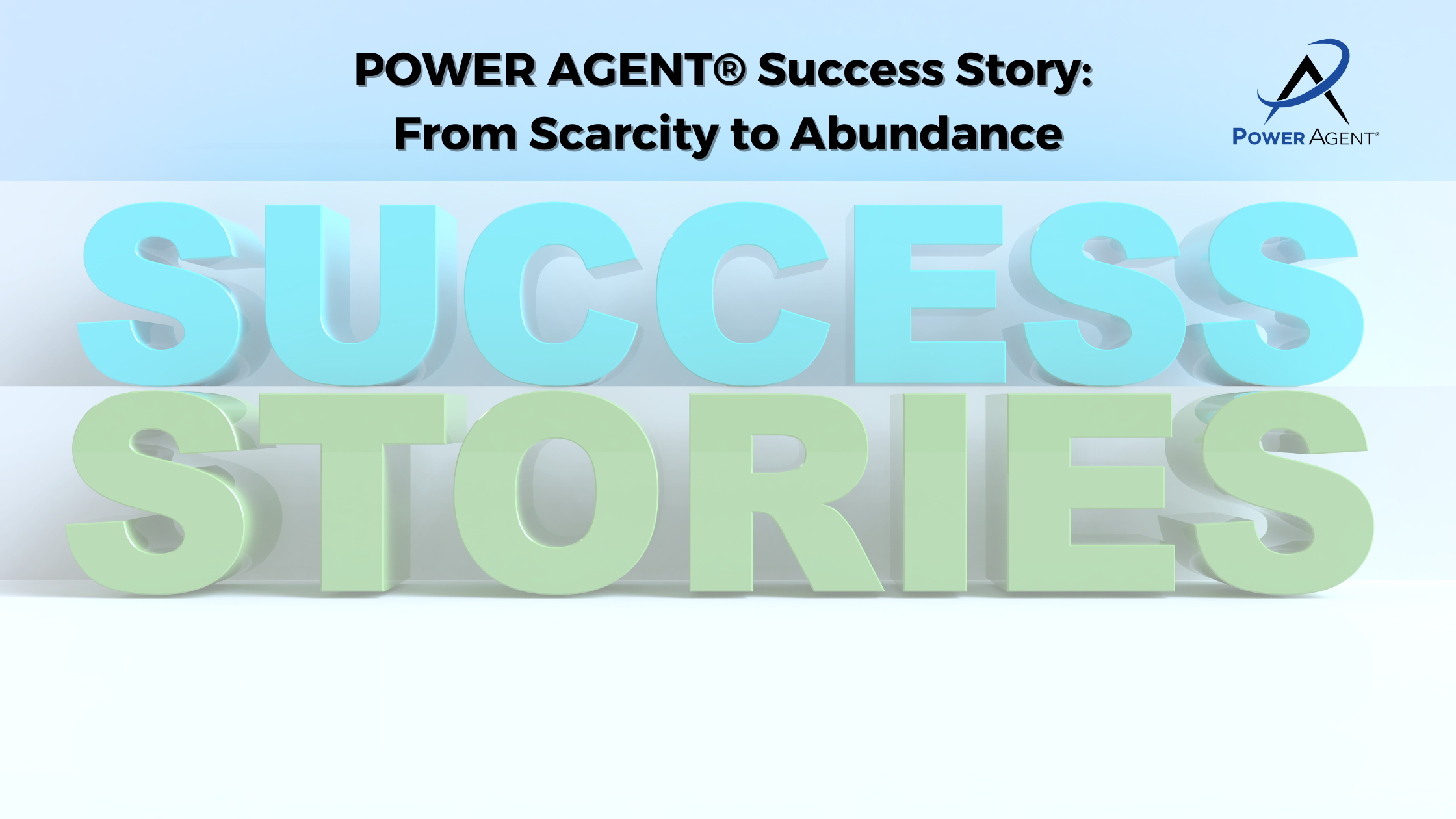 June 12, 2022
POWER AGENT® Success Story: From Scarcity to Abundance
One of the greatest joys for the team at Power Headquarters is hearing about our members' successes using the tools and skills they've learned!
Some agents might still struggle to find their footing. It can be discouraging and lonely, so we want to show you a real example of success among our POWER AGENTS®. To show how success is possible, especially when you might be feeling like it's very much impossible!  
Let's Meet Our POWER AGENT®
Erik Reilly recently shared with us how he found success this year after a rocky start to 2022. He had one closing in January, then nothing for months. He was starting to panic, seeing his bank account getting lower and lower, and with no potential listings on the horizon, to say he was beginning to feel a little desperate was an understatement!  
He did what anyone would do — he started canceling memberships and subscriptions to help the money stretch a little further, and he admitted that he was starting to approach each day from a scarcity mindset.   
After a Mindshift Monday coaching call, he realized that he was living in the scarcity mindset and vowed to get back to doing what he learned in the Power Program® — prospecting. He called past clients. He had real estate conversations every day. He put out into the Universe that he was still going strong, even if his bank account said otherwise.    
Related Reading: Tony Robbins – Changing Your Mindset 
At last, he got a listing but had to borrow against his upcoming commission to pay for the marketing and other fees that come with it. It was expensive, but he managed, and after everything was said and done, he still had a little extra left in the bank. Phew! At least this could carry him for a little while. 
Then another surprise, he got a rental listing, but not just any rental, a big one. Then another listing. He had moved from the scarcity mindset to one of abundance in faith and now, in his joy and surprise, asked himself, "What am I doing now that I wasn't doing before?" He determined that it was the reconnecting with his past clients that had created this growing success.   
He told us, "I've been calling past clients because it's a warm call, it's easy to do, and now I have several of them telling me they want to list on the market in the spring. I got enough cash in the bank now to go forward and market those listings. Once I changed my mindset, it started raining business! I took a listing that had lines out the door and multiple offers, and then another listing, and then another listing. Then last week I got two listings, and I have another one coming up next month. I was wondering what was going on, and it was like I had to get myself out of that place of scarcity to a place of abundance. I'm not out of the woods yet, but it's just amazing. I started reading again, and I returned to doing my daily affirmations. Now, businesses starting to really roll." 
What Erik Did
You might have heard us ask on calls before, "How different would your business look if you committed to prospecting and having at least 2 real estate conversations every day?"   
In the last 30 days, Erik has one sale pending and five other listings. In January, he had no listings and one closing. To change his circumstances, he had to do two things: commit to having those conversations every day, and change his mindset. That shift in mindset made him shake the trees for business by calling past clients. Even though he was worrying about having no business, he didn't retreat or hide under his blankets, he didn't stop. And yes, he started panicking a little, but he didn't let his fear have him. He kept going with the necessary activities to have a breakthrough.  
He told us, "I caught myself before I fell. I saw that I was falling, and I had to stop and ask myself what was missing. I realized I wasn't doing what I used to do, so I got back on the horse and started doing it. I started reading the affirmations that I deserve success, and I allowed it to come to me."   
Acknowledging Erik
I wanted to acknowledge Erik for two things. First, he had a breakthrough. He kept going, he caught himself and looked at what he was and wasn't doing, and he looked at his coach and what he should be doing. He was looking at who he was "being" and coming clean with that. That takes courage. 
Erik had stopped thinking about helping others; he was panicking about his own situation. He knew that he would be successful if he helped enough people get from A to B, but he forgot that the money we make in this profession is based on the number of people we help. So, when your focus is on your own scarcity and trying to help yourself get out of your own financial struggles, you aren't helping others.   
The other thing I wanted to acknowledge Erik for was being authentic. Being generous in sharing our vulnerabilities is difficult for a lot of people because there is this belief that we must always give the perception of being successful, like everything in our life is perfect. This is my biggest problem with social media; everyone puts out selective things to make the world believe that they are perfect and life is all rainbows and unicorns, but the reality is often so different.   
Related Reading: Psychology Today – How To Be More Vulnerable And Authentic 
The takeaway: When we focus on others and do the right thing, that will make a difference in the world and allow us to use real estate as the tool. Being authentic is how people will relate to you and the reason they will hire you. The money will follow! 
Calling All Real Estate Agents!
Do you have a success story from using what you have learned in the Power Program®? We would love to hear it! If you are taking things to the Next Level®, we want to know about it! If you don't already know what you need to do to get there, we can help!  
POWER AGENTS®, for more strategies and dialogues for revitalizing your business, check out the Prospecting tab in the Classroom. Whether you need a boost of confidence or empowering strategies, Darryl will help you get the skills you need to be the go-to agent for the buyers and sellers in your farm area.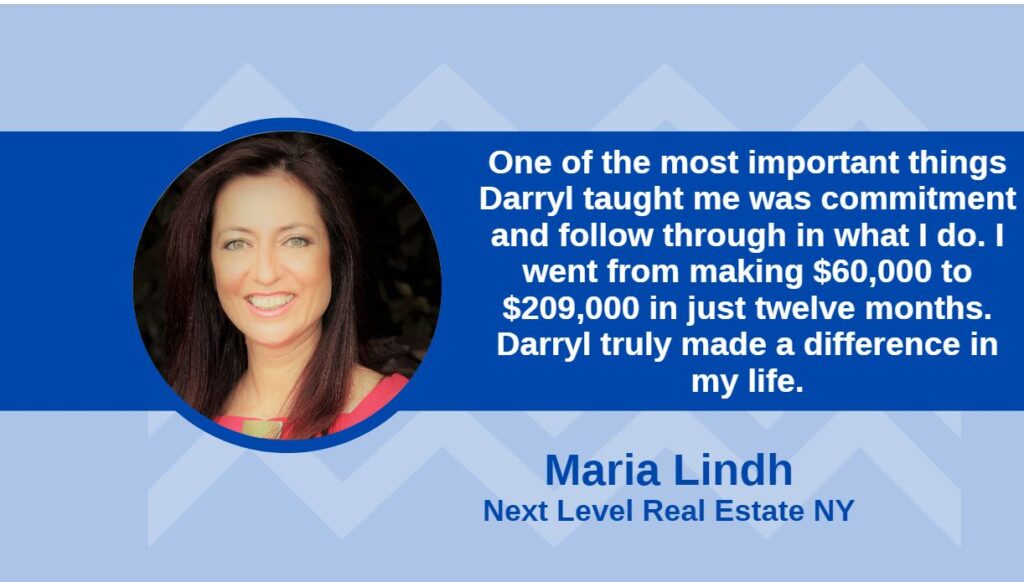 Not yet a POWER AGENT®? Did you know that for LESS than the cost of a Starbucks coffee, you can have access to hundreds of marketing, prospecting, and objection handling tools – live weekly coaching, podcasts, webinars, and more?    
Start your POWER AGENT®  trial and have total access to every tool we have including letters, dialogues, training tips, webinars on demand, eGuides, and marketing tools for just $5. 
 Contact our team today to sign up or get the answers you need: (800) 395-3905!